Wyatt Passes Lear, Gola Next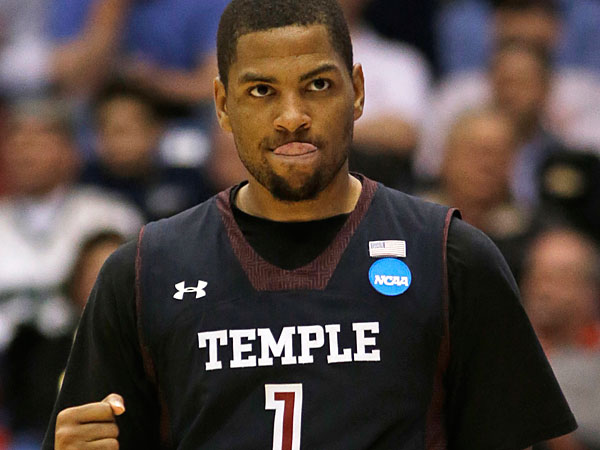 Philadelphia's Division I players with 200 or more free throws in a season.
Wyatt Passes Lear, Gola Next

One of the many thing Khaliff Wyatt did on Friday was make 12 free throws, giving him 62 over his last six games and 200 for the season, pushing him past Hal Lear (189) for the Temple single-season record.
He is now one of only seven players in Philadelphia Division I history to have made 200 foul shots in a single season. Wyatt could jump up a few more notches Sunday afternoon and could reach No. 2 in the Owls advance to next weekend, but Villanova's Bob Schafer (262) in out of reach, in one of those records that will never be broken.
(The NCAA Division I record is 355, on a record 444 attempts, by Furman's Frank Selvy in 1953-54.)
PHILADELPHIA DIVISION I PLAYERS WITH 200+ FTs IN A SEASON
Player
School
Season
GP

FT
FTA
Pct.
Bob Schafer

Villanova
1953-54
31
262

377

70.1

Paul Arizin

Villanova
1949-50
29
215
278
77.3
Michael Anderson

Drexel
1985-86
31
208
278
74.8
Cliff Anderson

Saint Joseph's

1966-67
26
204
279

73.1

Ahmad Nivins

Saint Joseph's

2008-09
32
203

258
78.7
Tom Gola

La Salle

1954-55

31
202
267
75.6
Khaliff Wyatt

Temple
2012-13
33
200
240
83.3