Brand out for Spurs game tonight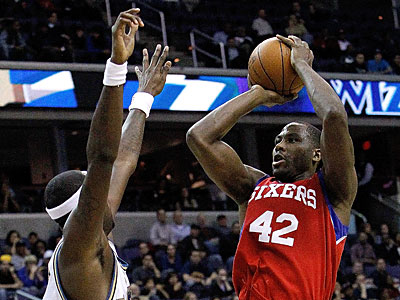 Coach Eddie Jordan says forward Elton Brand will miss third straight game.
Brand out for Spurs game tonight

Forward Elton Brand will be sidelined again tonight due to a tight right hamstring. It is the third straight game Brand will miss.
Coach Eddie Jordan made the Brand announcement before the game. "No Elton tonight," the coach said. "It could be an 11th hour decision that he just comes barging in and says 'Look, I am really ready to play'. And he could play tonight, but medically we think another days rest and he could still play three games on the trip. Even if he played tonight, we'd probably give him tomorrow off. We feel another day of rest and another day of healing will benefit him more throughout the week."
Brand hurt his hamstring in the third quarter of last Tuesday's loss at Washington and has not returned to the court in a game since. The Sixers have lost five straight and tonight begins the first of four-straight road games - continuing tomorrow in Dallas, then Wednesday in Oklahoma City and Saturday in Charlotte.
\