Archive: September, 2012
Bob Cooney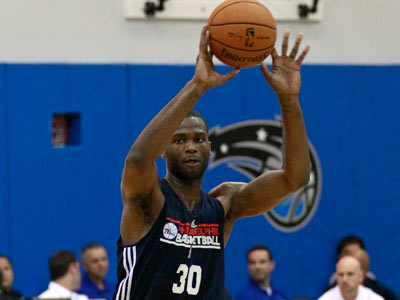 The Sixers will begin training camp with high hopes and four new players. The team announced today that it had signed the four free agents to bring to training camp. Signed were Dan Gadzuric, Devin Searcy, Xavier Silas and Damien Wilkins.
The 6-11, 240-pound Gadzuric has been in 527 NBA games, averaging 4.7 points and 4.4 rebounds during his 10 seasons. Las season he played in China and for the NBADL before signing with the Knicks in late April.
Searcy (6-10, 226) went undrafted out of Dayton in 2011 and played in the Japan league last year. He was a participant for the Sixers in the Orlando Summer League this past July, averaging 7.4 points and 7.6 rebounds.
Bob Cooney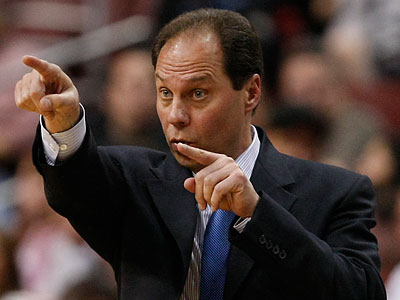 According to a league source, assistant general manager Tony DiLeo will be promoted to take over the day-to-day operations from president Rod Thorn, whose contract is to expire after this coming season. As agreed upon a few years ago, Thorn will stay on in an advisory position for the team. A release of the announcement could be sent out by the team as early as today and a press conference could take place early next week.
While the Sixers interviewed others to replace Thorn, including Jeff Bower and Tom Penn, the league source said that they kept coming back to DiLeo, who has been with the team since the 1990-91 season. He was the interim head coach in 2008, taking over for fired Maurice Cheeks early in the season. The next season DiLeo returned to the front office as senior vice president and assistant general manager.
The source also said that majority owner Josh Harris and DiLeo are looking to add to the front office, most probably in an analytics role.