Archive: September, 2011
Bob Cooney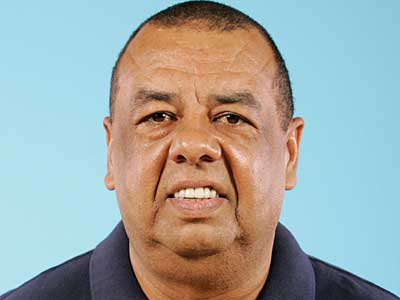 An NBA source has told the Daily News that the 76ers have hired Jeff Capel, Sr. as an assitant coach. Capel, who will turn 58 in January, was the head coach at Old Dominion from 1994 to 2001 and at North Carolina A&T (1993-94) and Fayetteville State (1989-1993).
Capel is the father of Jeff Capel, Jr., who starred for Duke from 1993-97. The younger Capel was a teammate of Chris Collins, son of Sixers coach Doug Collins.
The hiring won't be made official until the NBA Board of Governors approves the sale of the Sixers to a group headed by Joshua Harris. That approval is expected to happen sometime in the next few weeks.
The NBA has announced that is has postponed training camp indefinitely and canceled 43 preseason games because of the lack of a new collective bargaining agreement with the players.
Training camps were scheduled to open on Oct. 3.
In addition, the league canceled all preseason games scheduled from Oct. 9 through 15. That would still leave the Sixers with four preseason games. The team has deleted its previously scheduled games from its website soon after the announcement was made.
Bob Cooney
Tyreke Evans wants to join the fun.
Evans, the Sacramento Kings' guard from Chester, said today that he is hoping to play for Team Philly when it takes on a team put together by Carmelo Anthony on Sept. 25 at the Palestra.
"I would love to play in the game," Evans told the Daily News today at an appearance in Chester. "Why not? What else is there to do."
Bob Cooney
The chances of seeing pro basketball around the country any time soon appears to be a slim possibility. But if you're looking whet your pro basketball appetite, the Palestra will be the place to be on Sunday, September 25.
Tonight, organizer Rahim Thompson told me that Team Melo, headed by Carmelo Anthony, will feature LeBron James, Chris Paul and Kevin Durant, among others.
Sixers guard Lou Williams will play for the "Philly Team," which will also include Hakim Warrick, Jason Thompson, brothers Markieff and Marcus Morris and Wayne Ellington. The game will begin at 6 p.m. Tickets will go on sale online on Tuesday at a site that Rahim Thompson will announce on his Twitter account, @RTChosenLeague. Tickets are $50 and $35 and can also be purchased at the Palestra box office on Wednesday.