Archive: August, 2012
Video: Fans gathered at the Constitution Center on Wednesday as the Sixers' newly acquired center Andrew Bynum and guard Jason Richardson were introduced to Philadelphia in a very non-traditional way. Marcus Hayes of the Daily News reports.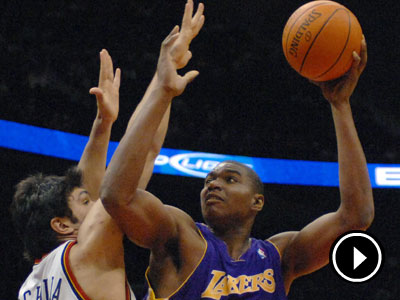 The 76ers dealt Andre Iguodala to the Nuggets & got Andrew Bynum from the Lakers in the four-team Dwight Howard trade. Bob Cooney of the Daily News discusses.
Bob Cooney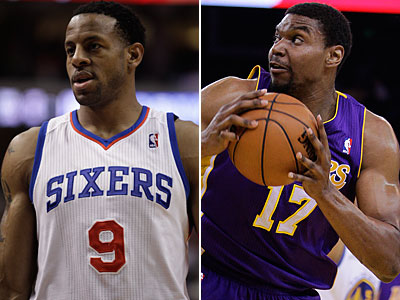 According to a league source, the big man the Sixers have long coveted will be arriving in town via trade Friday morning.
The source confirmed to the Daily News that the reported deal that will bring Los Angeles Lakers 7-0, 285-pound center Andrew Bynum to the Sixers will be announced at a press conference Friday morning.
A source with direct knowledge of the talks told ESPN.com that the Denver Nuggets will get Sixers All-Star Andre Iguodala, the Lakers will receive Dwight Howard, the 76ers will get Bynum and Orlando's Jason Richardson, and the Magic will get Denver's Arron Afflalo, and Al Harrington, the Sixers' Nikola Vucevic and one protected future first-round pick from each of the other three teams.
Poll: Did the 76ers make a smart trade?

(10105 votes)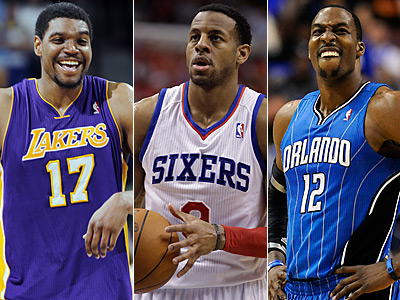 The 76ers are involved in talks that could send Andre Iguodala to the Nuggets as part of a four-team blockbuster trade, according to Yahoo! Sports.
The website reports that sources say the deal would send Orlando's Dwight Howard and Denver forward Al Harrington to the Lakers, Lakers center Andrew Bynum to the Sixers, and Lakers forward Pau Gasol and Denver guard Arron Affalo going to Orlando.
Talks have grown serious "over the course of the week," according to the report, but a deal is not considered imminent. Yahoo! also said there are moving parts to the deal to be resolved.