Archive: May, 2012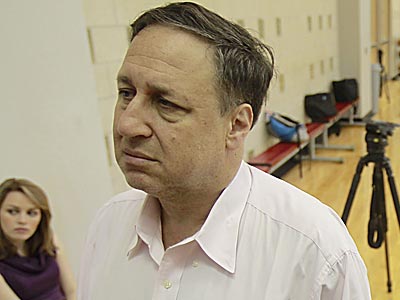 Sixers CEO Adam Aron, who has interacted with fans all season on Twitter, has been silent since the season ended with Saturday night's loss in Game 7 to Boston.
He returned today with a message to Sixers fans about the season and the future.
"Sixers fans, a few days after season end, I wanted to reach out and THANK YOU once more for your embracing new owners and team this year. Another thank you to all our sixers players this year. Some incredible highs, and lows, in a roller coaster but fun exciting season.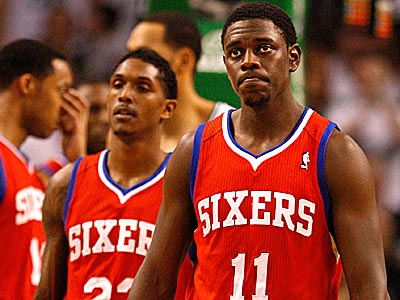 Live chat: Join the Daily News' Bob Cooney as he takes your Sixers questions as they turn their attention toward the offseason, starting at noon on Thursday, May 31st.
On a mobile device? Click HERE to join the chat.
The Sixers will return to the Orlando Pro Summer League in July.
The eight-team field features Indiana, Utah, Brooklyn, Orlando, Detroit, Oklahoma City and Boston. The Sixers will play five games over five days at the Orlando Magic's practice court at the Amway Center.
The league was on hiatus last year because of the lockout.
Bob Cooney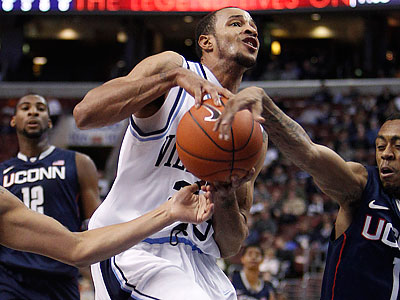 The Sixers will be looking at 6-6 swingmen and off-the-radar big men when they hold a pre-draft workout today at Saint Joe's Hagan Arena.
There will be one familiar name: Villanova junior shooting guard Dominic Cheek. He will be joined by other 6-6's Alex Young (IUPUI) and Kim English (Missouri).
The bigs are Renardo Sidney (6-10, 300), a junior who's had a checkered past at Mississippi State; and Lithuanian Mindaugas Kupsas (7-0, 257), a 20-year-old who shows potential around the basket.
Bob Cooney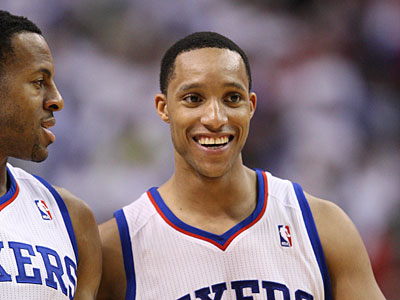 Perhaps Sixers forward Evan Turner put it best this morning when he said: "You don't have anything to lose. What do you have to lose?"
Turner was answering a question that was centered around the question of how much pressure there was leading into tonight's Game 7 against teh Boston Celtics at TD Garden. His words were echoed by mostly all the players, as they know they aren't expected to win tonight against the veteran Celtics. But the Sixers also weren't even expected to be in this series, let alone on the fringe of winning it. They know it and they will use it to their advantage. Though none would come out and say it, the pressure to win is probably more on the Celtics than the surprising Sixers.
"I have so much respect for our guys and how they've grown to win these pressure games," said Sixers coach Doug Collins. "In the regular season there's a little pressure, but we couldn't win any close games in the regular season. But all of the sudden when the pressure gets more our guys have been able to compete and do that, whether it be hitting shots or free throws or getting defensive stops. That's the fun thing for me to watch, that the pressure has been ratcheted up a little bit and our guys have really met the challenge and I really like that about our guys."
Poll: Who has been the Sixers' playoff MVP thus far?

(1148 votes)
Former Sixers guard Allen Iverson has been invited to Wednesday night's Game 6 against the Celtics, according to team co-owner and CEO Adam Aron. Iverson was to be part of the ceremonial opening tip.
On Twitter, Aron wrote: Can confirm Allen invited. To attend, he will need good weather/on-time flight.
Iverson played 12 seasons with the Sixers. He played in 11 All-Star Games and helped the Sixers reach the 2001 NBA Finals against the Lakers.
Bob Cooney
The Boston Celtics arrived at the Wells Fargo Center this morning for their shootaround in preparation for tonight's Game 6 at the Wells Fargo Center walking awfully slowly.
Paul Pierce shuffled his way to the locker room with his sprained left knee ligaments. Ray Allen gingerly stepped as to not disrupt the bone spurs in his foot. Kevin Garnett looked every bit of his 36 years.
But the biggest news came from coach Doc Rivers, who announced that starting shooting guard and defensive specialist Avery Bradley would miss his second-straight game due to shoulder injuries. That means Allen, who was limping noticeably during much of the Celtics win in Game 5, will once again get the start.
Bob Cooney
Rajon Rondo and Brandon Bass powered the Celtics past the 76ers 101-85 in Game 5 of the Eastern semifinals. The Daily News' Bob Cooney and the Boston Globe's Gary Washburn report from the TD Garden.