Archive: November, 2012
Bob Cooney
The Dallas Mavericks play eight of their next 10 games on the road, a place that hasn't been too good to them so far this season as they've lost four of five.
While both teams are hoping to get their superstar player on the court soon (Nowitizki could be ready in a couple of weeks while there is no timetable for Andrew Bynum) they have done pretty much what they've hoped and that's stay around the .500 mark. Dallas enters Tuesday's game at 7-7 while the Sixers are 8-6.
Also like the Sixers, the Mavericks have struggled rebounding the basketball. In their last game, a 115-89 loss to the Los Angeles Clippers, the Mavs got beat 61-39 on the boards. The Sixers have struggled in that area all seasons, but are averaging 106.3 points in their past three games.
Video: Andrew Bynum of the Philadelphia 76ers suffered a setback on his non-injured knee while bowling. CineSport's Noah Coslov and the Daily News' Bob Cooney discuss Bynum's injury status.
Bob Cooney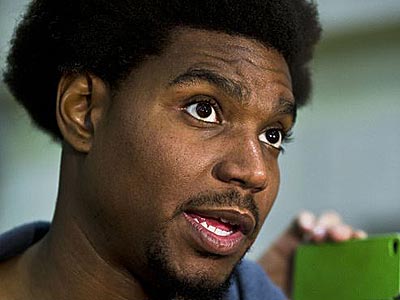 Here is what Andrew Bynum had to say to the media before the Sixers-Cavs game:
Opening remarks: "Same exact injury, mirror images of the knees. I think it happened bowling, to be honest. I don't think anybody could tell me that I couldn't do that. I was doing squatting in the low impact training, so…It is what it is. The cartilage is in a weakened state, that's what the doctors tell me and now it's the same (in both knees), going through the same thing that I have in the right in the left. It's identical."
On what may have happened while he was bowling:
Bob Cooney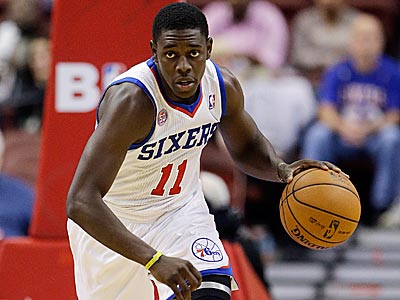 Whether it was bowling, bocce or some other form of non-basketball activity that caused Andrew Bynum's left knee to develop swelling, does it really matter? What is most alarming is that the injury apparently happened while he was doing something pretty non-strenuous. When we asked Bynum on Friday how the lateset setback occurred he said it swelled during his low-impact rehab work which includes swimming and the elliptical machine. Now an ESPN report has come out that he tweaked it while bowling.
However it was done it's apparent that it occurred while doing something someone twice Bynum's age usually does without incident. And unfortunately for Bynum and the Sixers it appears the 7-foot center has knee's that are equivalent to just that - someone twice his age.
Looking past that, there is a game to be played and the Sixers will host the 2-7 Cleveland Cavaliers tonight and will be looking to add on to an acceptable performance against the Utah Jazz on Friday, when they won by 99-93.
Bob Cooney
From Tony DiLeo:
From our point of view it's a situation where we have to continue to be patient. We want to be cautious. We're looking long term not short term and big picture. We're going to do what is best for Andrew and best for the organization and try to get him as healthy as he can be and try to get him back on the court when he is ready.
His body will be the indicator, when he's feeling good, when that pain subsides from his knees when he can step up in his rehab and do more strenuous activities, that will be the indicator. A date is very difficult, as you know. We just want to get him healthy and get him out there when he's ready. We think we have a good team now and when he's ready to get out there we'll have a better team. In the end we want to see our complete team with Andrew out there.
Bob Cooney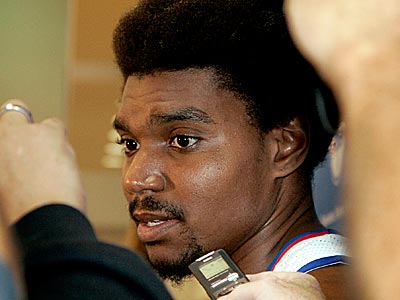 And the mystery surrounding Andrew Bynum and his knees continues.
Bynum met with the media a couple of minutes ago and said:
"I had a little bit of a setback. Just working through some issues with the right knee I kind of have a mirror thing going on with the left knee. I don't know what's going on. The doctors are saying it's a weakened cartilage state so we kind of wait, I guess. We can't do anything. I just have to wait for the cartilage to get strong."
Bob Cooney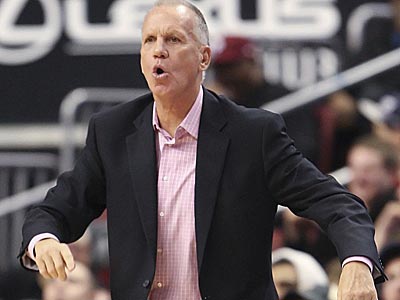 Often times there are specific reasons when a team goes out and lays an egg, much the way the Sixers did in Wednesday's blowout loss to the Detroit Pistons. Usually the culprit is bad defense or poor shooting or an inability to take care of the basketball. But for the Sixers on Wednesday, it was the worst case scenario that led to the 18-point loss to the previously winless Pistons. They just didn't seem to try.
Detroit, with a bulking front line, beat up on the smaller Sixers, outrebounding them by 19 and scoring 14 more points in the paint than the home team.
It might not be much easier against the Jazz tonight. Utah possesses a toughness that is left over from the days when Jerry Sloan was the coach. Coach Doug Colllins loves to tell the story of how Sloan relayed to his players that they should "committ 60 fouls and the refs will call 30." It is precisely the rough style that gives the Sixers fits.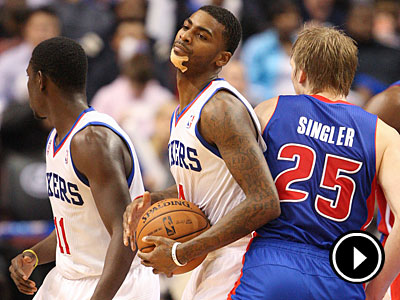 The Sixers set a franchise record for lowest field goal percentage in a game (29.8) during their 94-76 loss to the Pistons on Wednesday. The Daily News' Bob Cooney reports from the Wells Fargo Center.