Archive: November, 2011
Bob Cooney
Sixers coach Doug Collins' excitement over the start of the NBA season outdoes any type of hyperness a child could have the night before Christmas. The man just loves the game that much.
Yesterday at the team's practice facility at PCOM, Collins and president Rod Thorn met with the media and spoke of what they expect from the team, which should open training camp on December 9th to prepare for the shortened 66-game season.
Among the highlights, Thorn said that the team very much wants to keep free agent swingman Thaddeus Young on the team, but at a reasonable price. "We love him," said Thorn. He also added that there are many teams that are under the salary cap, some significantly, and someone could make a significant offer. "And it only takes one," Thorn said.
Looks like the Sixers will be going back to Saint Joseph's for an abbreviated training camp, starting on Dec. 9 and ending Dec. 14.
``I think we can accommodate them,'' St. Joe's athletic director Don DiJulia said.
The Sixers held their training camp there the last 2 years, but that was before the seasons began for the Hawks basketball teams. So, there is a court-time issue now that was not there in late September or early October. The Sixers want to use the Hagan Arena court.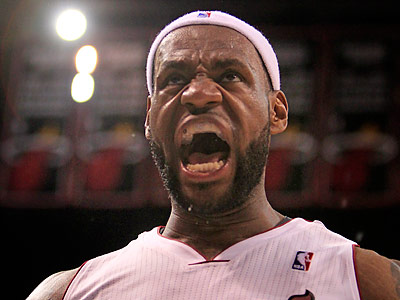 UPDATED: The New York Times via Howard Beck is reporting that the league's compressed schedule will run from Dec. 25 to April 26, and teams will average about two extra games per month.
Every team will play at least one back-to-back-to-back set (games on three consecutive nights), and up to three back-to-back-to-back sets during season.
Teams will play 48 games in-conference (four fewer than usual) and 18 games out-of-conference. That means not all teams will visit all cities, as previously expected. Teams usually play 30 out-of-conference games.
Bob Cooney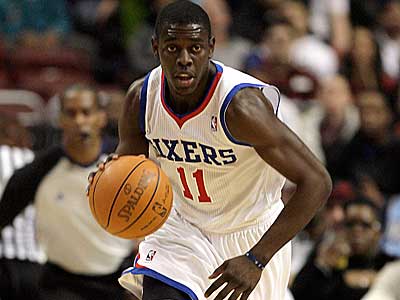 Whether you care or not, and many have certainly professed their lack of interest during a long lockout that spanned 149 days, the NBA owners and players came to a tentative agreement in the early hours this morning, meaning professional basketball could be back in action starting Christmas Day.
Lawyers for both sides still have to iron out all the details that were reached in New York and other details remain, but it appears that training camps will open on Dec. 9. Free agency also is expected to open that same day. There will be a quick free-agent period and shortened training camp (likely to include a couple of exhibition games) before the season opens on Christmas Day with three prime matchups, none of which includes the Sixers.
While the news of an agreement is certainly welcomed by the players and coaches, the starting time of the season isn't a very good one for the Sixers. Every year the Sixers are forced out of the Wells Fargo Center during the holidays as Disney On Ice invades the building. The Sixers were originally scheduled to be on a West Coast trip during the holidays, not returning home until a January 6 date with the Detroit Pistons. The NBA is looking to fit in a 66-game schedule, meaning an altered schedule will be made for all teams.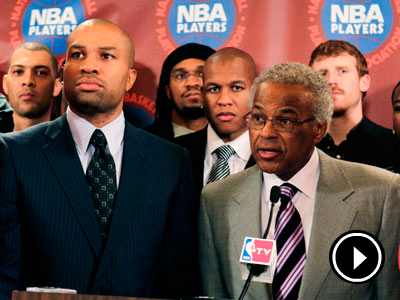 Video: Bob Cooney of the Daily News discusses the deepening impasse between players and owners in the NBA lockout and what will happen now.