Archive: October, 2012
Bob Cooney
It's not normal for a throng of media to be assembled for a visiting team's shootaround on the morning of games, but there were a lot on hand at the Wells Fargo Center this morning when Andre Iguodala and the Nuggets opened their practice.
Iguodala seemed excited to be back to the place where he spent eight seasons, noting that he's been concentrating more on getting to know his teammates than thinking about his return here. Here are some snippets of what he had to say:
On whether tonight will be emotional for him:
Bob Cooney
The Sixers released a statement tonight on the status center Andrew Bynum. It read:
As previously announced, Andrew Bynum has a bone bruise of the right knee.
While Andrew and the 76ers are both eager for him to resume game play as soon as possible, given the long regular season and playoffs, the team intends to act with caution as the date of his return. Andrew has already commenced low impact conditioning and will be re-evaluated by medical personnel on a continuous basis.
Bob Cooney
There was still 12 seconds on the clock when 76ers coach Doug Collins got up off his huge, blue comfort balancing ball on which he perches himself and called his players together. He had seen enough.
Collins wasn't unhappy though. In fact, he couldn't have been more thrilled. Just before he stopped the practice for the day, the team had perfectly executed a sideline out of bounds play for Nick Young and the sharpshooter drained the three-pointer.
"There was no reason to go on," Collins said after the team's practice Friday at PCOM. "There was nothing better that was going to happen those last 12 seconds so I decided to end things on a good note."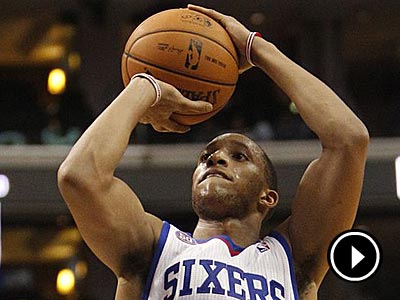 The Daily News' Bob Cooney talks with CineSport's Justin Shackil about Andrew Bynum's status, as well as the Sixers overall improvement by 14 wins last season. The team is ready to take the next step, but can they pull it off? Watch the video and weigh in.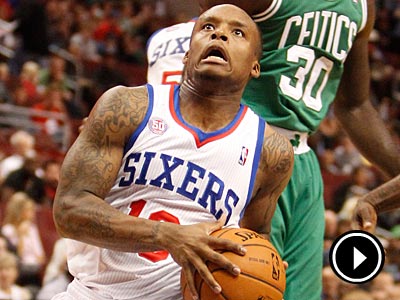 The Sixers had five players in double figures as they beat the Celtics, 107-75, in a preseason game on Monday. The Daily News' Bob Cooney reports from the Wells Fargo Center.
Bob Cooney
The Sixers announced that center Andrew Bynum will receive a Synvisc injection in his injured right knee from Dr. David Altchek of the Hospital of Special Surgery in New York next Monday.
The team said Bynum will continue with conditioning drills as part of a previously announced precautionary measure related to treatment he received last month.
This latest injection is meant to lubricate and cushion the joint and the team said it has been part of a Bynum's medical routine the past two seasons and is unrelated to the bone bruise of the medial femoral chondyle of his right knee.
Bob Cooney
While the separation seemed amicable when it happened, it sure has turned a little bit to the ugly side now.
Former 76er Andre Iguodala, traded this offseason to the Denver Nuggets as part of the deal that brought center Andrew Bynum to Philadelphia from Los Angeles, said in an interview with Matt Moore, a blogger with CBSSports.com that, among other things, his time here in Philadelphia was draining, particularly under the tutelage of Doug Collins, his coach for three seasons.
Iguodala said in the interview: "I haven't really enjoyed basketball a whole lot the last couple of years. Last year was a big year for us, but it was just draining for the criticism to be there every single day."
Bob Cooney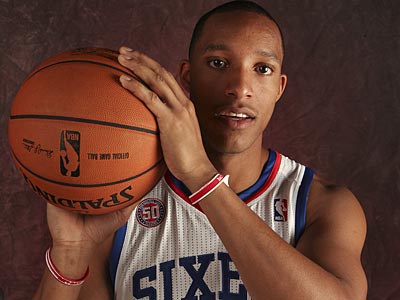 Evan Turner has a chip on his shoulder. He feels the fans anxiety about his play - so far not living up to that of a No. 2 overall choice. His frustration level over his first two seasons has reached a boiling point several times.
But now Turner, entrenched as the team's starting small forward and expected to play bountiful minutes, is ready to put all of that behind him and just concentrate on what drives him - playing ball.
Monday at the team's practice facility at Philadelphia College of Osteopathic Medicine, Turner fidgeted when asked if this was a "make or break" season. He didn't care for the question as he, quite frankly, didn't think he was given the proper chance to prove his worth. He was stymied in a reserve role in most of his first two seasons as coach Doug Collins went with shooter Jodie Meeks over Turner. It wasn't until last year's playoff run that Turner started getting the minutes he expected from the day he was drafted out of Ohio State.