Archive: June, 2009
Temple's Dionte Christmas and North Carolina's Wayne Ellington, from Episcopal Academy, are among the next group of guard prospects that the 76ers will bring in for a pre-draft workout.
UCLA's Darren Collison (6-2 point guard), Miami's Jack McClinton (6-1 shooting guard) and LSU's Marcus Thornton (6-4 shooting guard) will also take part in the session tomorrow at the Sixers' practice site at PCOM.
The Sixers have the 17th pick in the first round of the June 25 draft.
Reggie Evans did exactly what he was asked to do:
Block out around the basket.
Go hard after rebounds.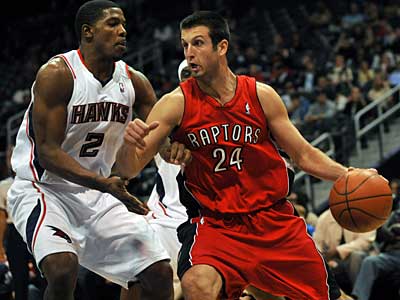 The 76ers have acquired shooting forward Jason Kapono from Toronto in return for power forward Reggie Evans.
The deal was announced at 2:30 this afternoon, although it cannot be finalized until both players pass physical examinations with their new teams. That might not happen until sometime next week.
Raptors president/general manager Bryan Colangelo said in a statement: "Reggie Evans will certainly add an element of toughness to our team. He has very good rebounding and defensive instincts, addressing two areas where we have underperformed.''
Poll: Is this a good trade by the 76ers?

(4041 votes)
The Sixers have acquired Jason Kapono from the Toronto Raptors in exchange for Reggie Evans, a league source told the Daily News. An announcement is expected later today.
Kapono is one of the top three-point shooters in the NBA but struggled last season with the Raptors, shooting 42 percent from behind the arc and averaging 8.2 points per game.
More to come ...
As we reported in Tuesday's Daily News, the Sixers are scheduled to host their first set of prospects in advance of the June 25 NBA draft on Friday.
Here is more on the players currently expected to attend:
* Toney Douglas, Florida State, point or shooting guard, 6-1, 196. Averaged 21.5 points and 2.9 assists per game in 35 games as a senior. Shot 44.6 percent from the field, 38.5 percent from the arc and 81 percent from the free throw line.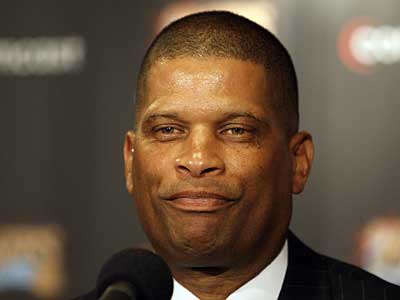 Eddie Jordan was officially introduced as the Sixers' new head coach this morning.
"It's very exciting to accept this responsibility and this challenge," Jordn said in his opening remarks to a Wachovia Center news conference. "I'm a coach, I love to coach. It's the richest tradition in basketball -- Philadelphia basketball, whether playground to the Sixers. It's the challenge at the top of the ladder when you talk about pure basketball. I'm very excited and humbled and giving it 100 percent to restore the tradition and the brand of basketball that the fans, the organization will be proud of."
Jordan said he met with Andre Igoudala last night and had spoken with Elton Brand. Igoudala, Willie Green and Jason Smith attended the press conference.