Archive: July, 2012
Bob Cooney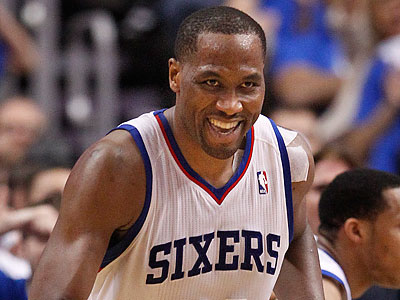 It took a check of $18.2 million and the Sixers have parted ways with starting forward Elton Brand.
The amount comes off the Sixers salary cap, which will be used in their signing of Nick Young ($6 million for one year), for newly acquired Dorell Wright ($4.1 million) and presumably another big body.
"On behalf of the Philadelphia 76ers I want to thank Elton for his contributions to our organization and city," said president Rod Thorn in a statement. "Decisions of this nature are never easy, particularly when it involves a player of Elton's talent and character. He worked tirelessly for the overall good of the team every time he put on a Sixers uniform and we wish him nothing but the best."
Bob Cooney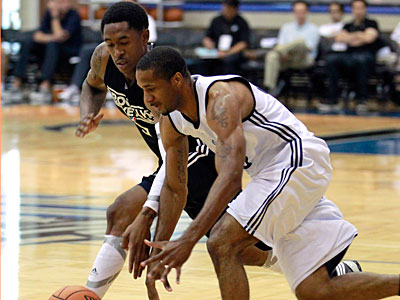 The Sixers roster for Wednesday's game against Brooklyn was severely depleted due to injury as Maurice Harkless (hip), Nikola Vucevic (Achilles'), Arnett Moultrie (ankle) and Jacob Pullen (ankle) were all out. Still, the team picked up its first win, 79-71, over the Nets.
Justin Holiday led the team with 18 points, including making all four of his three point attempts. Xavier Silas added 12 and Solomon Jones 10. Lavoy Allen collected six points, six assists and four rebounds in his first action.
On the defensive end Holiday made a very nice block on a MarShon Brooks (18 points) drive late in the game to help seal the win.
Bob Cooney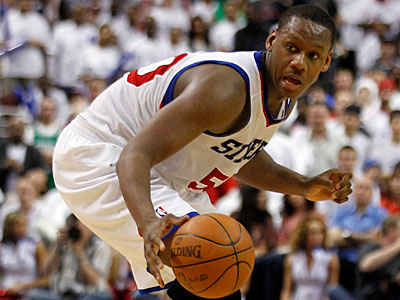 ORLANDO, Fla. — With all the excitement he could gather - which never is much - Lavoy Allen talked in the hallways of the Amway Center here in Orlando a little bit ago about his new two-year contract with the Sixers, reportedly worth close to $6 million.
"I wasn't really sure how much I was going to get, I'm just grateful that they offered for me to come back and be a 76er for the next two years," said Allen. "I'm just going to continue to work hard, continue to be focused, listen to the coaches and work with them, and I'm just going to be very competitive."
Allen played in 41 games this past season, 15 of them starts, averaging 4.1 points and 4.2 rebounds in 15.2 minutes of play. He shot 47.3 percent from the floor and 78.6 percent from the foul line.
Bob Cooney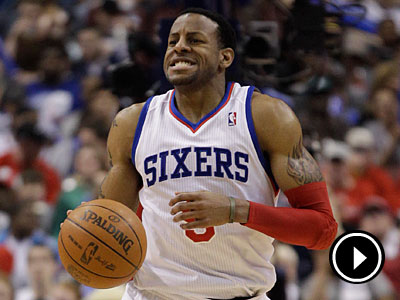 Video: Will the 76ers look to add a big man after trading for sharpshooter Dorell Wright? CineSport's Brian Clark asks the Daily News' Bob Cooney about this and gets a Summer League update.
Bob Cooney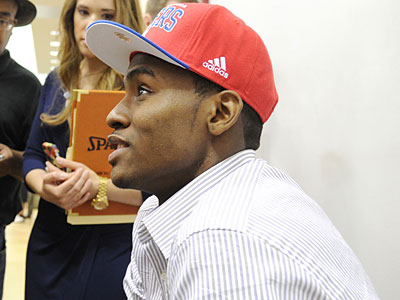 ORLANDO, Fla. — When Sixers summer league coach Aaron McKie pulled rookie Maurice Harkless out of the game in the second quarter against the Utah Jazz, the 15th overall pick slowly went to the bench and grimaced in obvious pain. He stretched his legs out in front of him, trying to give some relief to the left hip flexor that is strained and causing him so much pain. Nothing seemed to work, so Harkless was shut down for the rest of the day after scoring two points in 9 minutes and 29 seconds of action.
Also on the injury front, second year center Nikola Vucevic was a bystander again on the bench, nursing a strained left Achilles' that he said he hurt last week when the players gathered for a minicamp at the University of Central Florida. Vucevic said he came down awkwardly after a layup and then tried to play through the pain. He couldn't, and the guess here is he probably won't see action down here this week.
The Sixers could be getting reinforcements, though. Lavoy Allen is expected to sign his new contract sometime after midnight tonight, the first day new contracts and free agents can sign, then head back to Orlando and perhaps play in the team's 3 p.m. game against Brooklyn.
Bob Cooney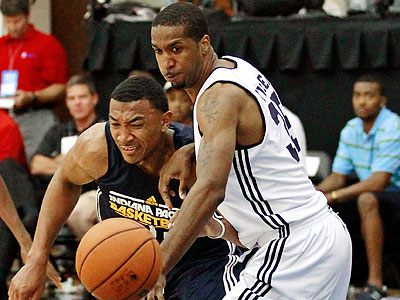 Maurice Harkless scored nine points and grabbed five rebounds in his Summer League debut as the team lost to the Indiana Pacers by 69-63.
Harkess is hampered by a strained left hip flexor, an injury he sustained about six weeks ago while working out. It didn't appear to hinder him too much during his 23 minutes.
"I felt all right," said Harkless, who went for nine points and five rebounds in 23 minutes. "I hurt it about a month or so but I just have to fight through it. This was my first time actually playing. Once I got warmed up and everything it really wasn't bothering me too much."
Bob Cooney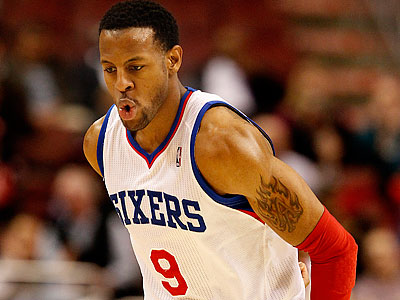 Though his name is usually related in this area with trade rumors, Andre Iguodala and Olympian can now be mentioned in the same sentence.
Saturday night in Las Vegas USA Basketball chairman Jerry Colangelo announced the 12-man team and it included Iguodala.
"On behalf of the entire Philadelphia 76ers organization, I would like to congratulate Andre Iguodala on receiving the tremendous honor of being named to the United States Men's Basketball Team and representing our country during the upcoming Olympic Games," said Managing Owner Joshua Harris. "We have no doubt he will be an incredible ambassador for our country, our city, our team and our fans while going for the gold in London. We wish him all the best."
Bob Cooney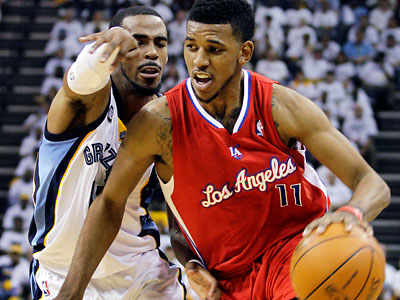 The 76ers have reportedly signed shooting guard Nick Young to a one-year contract for close to $6 million and are ready to use their amnesty clause on Elton Brand, reports say.
The signing of Young, a 6-6 shooting guard, certainly seems to indicate that Lou Williams will not be back with the team. Williams opted out of the last year of his contract with the team, worth about the same amount of Young's reported contract.
Williams seems to have confirmed that idea today when he tweeted the following: