Archive: June, 2012
The Sixers will hold an individual workout Tuesday for Illinois center Meyers Leonard in what is likely their last workout before Thursday's NBA draft.
Leonard averaged 13.6 pints, 8.2 rebounds and 1.9 blocks this past season.
At 7-1 and 250 pounds, he is the definition of raw. He has very good athleticism and good feet but is very unskilled at the offensive end right now.
UPDATED: The Hawks have announced that Ferry has been hired as president of basketball operations and general manager. The deal is reportedly for 6 years, which seems likely to be longer than the commitment the Sixers would have been willing to make.
I'm very excited to be here today with the opportunity to help build something special for the Hawks and the Atlanta community," Ferry said in a statement. "The Hawks are dedicated to creating consistent success for our fans and doing so with the right people and the right way. I look forward to an exciting future together."
EARLIER: Danny Ferry, a candidate to replace Sixers president Rod Thorn, has been offered the general manager job with the Atlanta Hawks, according to a report.
Bob Cooney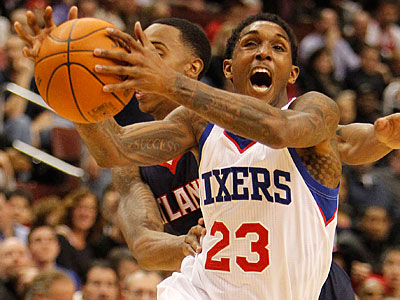 Lou Williams wants to be playing for the 76ers this upcoming season. President Rod Thorn and coach Doug Collins want the 6-1 guard to be back in his normal role as scoring guard off the bench.
But Williams also wants to see how much interest there is in him throughout the league and what kind of contract might be offered to him by other teams. It is the reason he has decided to opt out of his final contract year with the Sixers, a year in which he was scheduled to make $6.39 million, the final year of a five-year, $25 million deal.
The 6-1 guard has spent each of his seven seasons with the Sixers, mostly in a reserve role, starting just 38 of his 455 regular season games. He led the team in scoring this past season with 14.9 points a game (a career high), becoming the first player since Dell Curry in '93-94 with the Charlotte Hornets to be the team's top scorer despite not starting a game. For his career Williams, 25, has averaged 11.3 points on 42.1 percent shooting.
The Sixers will work out two Big East players on Friday in preparation for the June 28 NBA draft.
Moe Harkless (St. John's) and Hollis Thompson (Georgetown) will be at the Sixers' workout facility.
Harkless is a 6-9 forward from New York who left St. John's after his freshman year. He is 19 years old. He started all 32 games for the Red Storm, averaging 15.5 points and 8.7 rebounds.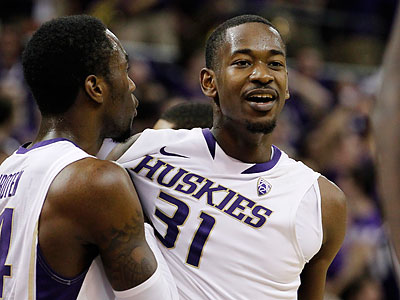 The Sixers will continue predraft workouts on Thursday, bringing in three players -- Baylor's Quincy Miller, Washington's Terrence Ross and Virginia's Mike Scott.
Miller, 6-9, 210, is leaving Baylor after one season. He initially said he was going to remain with the Bears but then changed his mind and entered the draft. He averaged 10.6 points and 4.9 rebounds in 24 minutes per game. According to reports, he struggled as a defender and with his jumpshot as a freshman. He is projected as a late first-round pick
Ross, a 6-6 shooting guard who was All-Pac 12, left Washington after two seasons. He averaged 16.4 points and 6.4 rebounds in 31.1 minutes per game for the Huskies. Scouts compare him to former Temple star Eddie Jones. He is projected as a late lottery pick.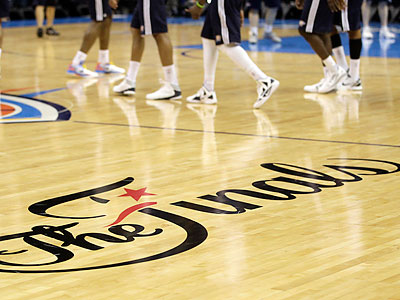 BOB COONEY
I would love to say I feel confident in this pick, but that just wouldn't be true.
Despite its youth Oklahoma City is a veteran group when it comes to playoff pressure. Not Finals pressure, but playoff pressure. I love the Thunder's depth and the problems it can give Miami defensively.
Bob Cooney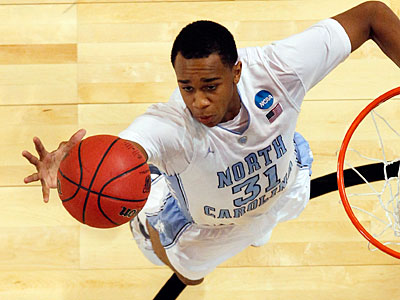 Sixers president Rod Thorn and coach Doug Collins are leading a small delegation of front office types in Chicago for the NBA Draft Combine, which officially begins Thursday.
The Sixers have the 15th pick in the first round and Nos. 45 and 54 in Round 2.
The target area for the Sixers would seem to be in the middle as a big, strong athletic player in the paint appears to be first on their wish list, followed closely behind by a long wing who can shoot the ball. If the team does indeed lose Elton Brand via amnesty, perhaps the one of those areas can be addressed via free agency.
The Sixers will continue workouts in advance of the NBA draft with visits from five players scheduled Saturday.
The group includes Temple center Michael Eric, Mississippi forward Terrance Henry, Norfolk State center Kyle O'Quinn, Northwestern forward John Shurna and Georgetown center Henry Sims.
Eric, 6-11, averaged nine points and 8.8 rebounds in 19 games for the Owls asa senior. He missed about 6 weeks with an injury to his right patella, after fracturing the right patella during his junior season.