Archive: December, 2010
While the Denver Nuggets were losing Christmas night in Oklahoma City, the Sixers were in Denver practicing for tonight's game.
The Sixers had reconvened after scattering for Christmas following a loss to Boston on Thursday night.
The Nuggets are likely to be without star forward Carmelo Anthony tonight for the third consecutive game. Anthony has been in his hometown of Baltimore following the death of his sister, Michelle.
Bob Cooney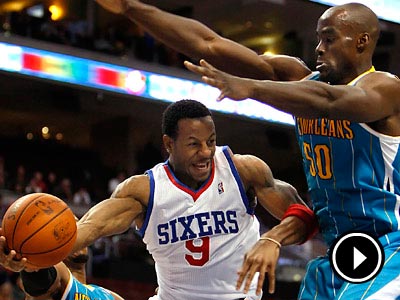 Video: CineSport's Noah Coslov chats with Bob Cooney of the Daily News about the Sixers' performance in Boston after their blowout loss in Chicago.
---
Download our new iPhone/Android app for all of our Sixers coverage, plus app-exclusive analysis and videos.
Bob Cooney
Coach Doug Collins called the drubbiing an aberration.
Andre Iguodala said that his team hasn't been playing that well, and against better teams it shows.
Whatever the reason, the Sixers 121-76 loss to the host Chicago Bulls was as ugly as it gets.
Bob Cooney
The Sixers caught a slight break on Saturday night when they played an Orlando Magic team that was in the process of a trade, thus leaving the Magic with only eight players. The Sixers took advantage, improving to 3-10 on the road this season with a 97-89 win.
Tonight they'll also face a team that is a bit depleted as big man Joakim Noah is out after having surgery to repair a torn ligament in his right thumb. Noah is averaging 14 points and close to 12 rebounds a game. Also, forward Taj Gibson is a game-time decision as he suffered a concussion on Saturday.
The Sixers have been getting good contributions from almost everyone of late as they have won eight of 11, including consecutive road games. With the Bulls so bare in the low post, expect the Sixers to make an effort to get Spencer Hawes and Elton Brand off early.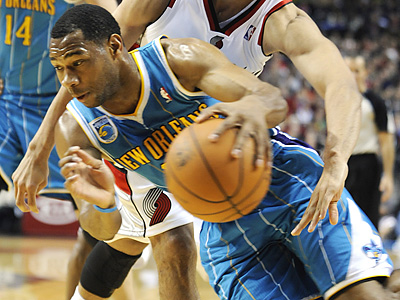 The sister of former Sixers guard Willie Green and her cousin were killed on their way home from watching Green play for the New Orleans Hornets in an overtime loss to the Detroit Pistons last night at the Palace of Auburn Hills, the Detroit Free Press.
Green played collegiately at Detroit Mercy.
Tamara Lynette Green, 30, and her cousin, Gary Benjamin Green, 27, who was driving, died heading southbound on I-75.
Bob Cooney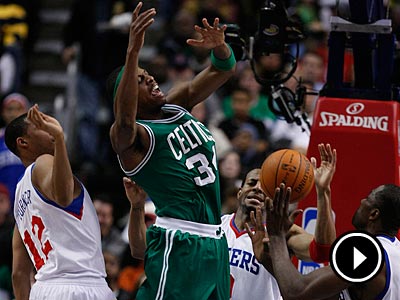 Video: Bob Cooney of the Daily News talks to CineSport's Noah Coslov about the Sixers' recent success, and the tough road trip awaiting the team after hosting the Lakers on Friday.
---
Download our new iPhone/Android app for all of our Sixers coverage, plus app-exclusive analysis and videos.
Bob Cooney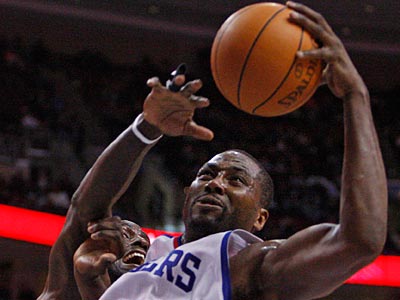 Blake Griffin and the Los Angeles Clippers make their first appearance of the season at the Wells Fargo Center tonight to face a Sixers team that has won 6 of their last 8 games. The Clippers have lost three in a row and seven of their past nine.
Griffin has been tremendous in his first season (missing all of last year due to injury in left knee), averaging 20.3 points and 11.9 rebounds. He has benefitted from the play of guard Eric Gordon, who is averaging 24.5 points a game.
The Sixers surivived Tuesday in an 82-77 win over the Nets, despite getting killed on the boards and again playing shaky down the stretch.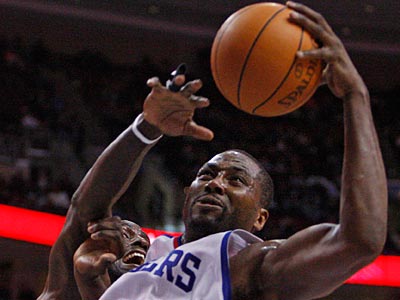 Bob Cooney will chat Sixers for the Hot Button in a live chat Wednesday beginning at 1 p.m.

On a mobile phone? Click HERE to join the chat.