Archive: October, 2012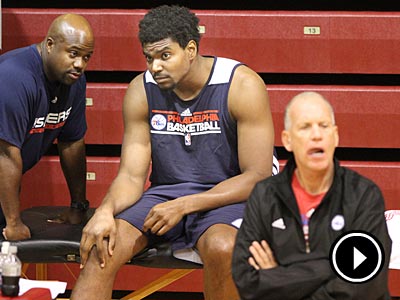 Video: The Sixers began their training camp without new center Andrew Bynum on the court. The Daily News' Bob Cooney breaks down the first day of practice from Hagan Arena.
Bob Cooney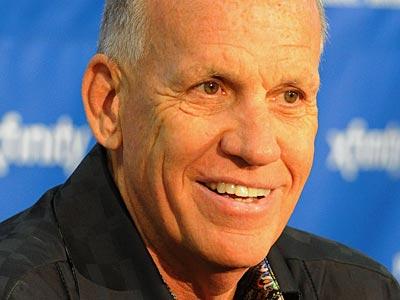 There has never been much doubt about how much the new ownership of the 76ers is enamored with head coach Doug Collins. Monday at the team's practice facility at Philadelphia College of Osteopathic Medicine, managing owner Josh Harris announced that coach Doug Collins had agreed to a one-year extension on his contract, which was to expire after this season.
"We have Doug for at least two years contractually but hopefully a lot longer than that," said Harris. "Obviously from my point of view and the team's point of view we feel very lucky to have a world class coach like Doug running our team. When you look at the improvement of the Sixers from where he started we've had a lot of success. Like I've said in the past we want to have a world-class organization up and down and it starts with coach Collins. He really delivered for the team, puts his all into the team. I couldn't think of a better leader for our team on and off the court."
In his two seasons at the helm Collins has compiled a 76-72 record, making it to the first round of the playoffs in his first season and taking the team to Game 7 in the conference semifinals last year before falling to the Boston Celtics.
Bob Cooney
Sixers center Andrew Bynum will be held out of basketball activity for three weeks because of his offseason knee procedure, the team announced on Monday.
The Sixers said Bynum was being held out as a precaution. The Sixers said Bynum had been diagnosed with a bone bruise of the medial femoral chondyle of his right knee.
The Sixers also announed that they have acquired 7-foot veteran center Mikki Moore.