Bob Cooney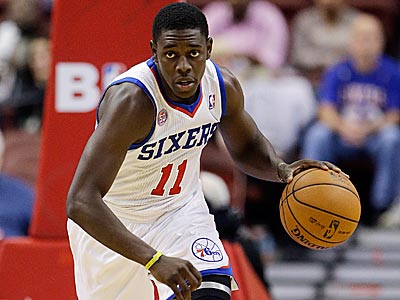 Whether it was bowling, bocce or some other form of non-basketball activity that caused Andrew Bynum's left knee to develop swelling, does it really matter? What is most alarming is that the injury apparently happened while he was doing something pretty non-strenuous. When we asked Bynum on Friday how the lateset setback occurred he said it swelled during his low-impact rehab work which includes swimming and the elliptical machine. Now an ESPN report has come out that he tweaked it while bowling.
However it was done it's apparent that it occurred while doing something someone twice Bynum's age usually does without incident. And unfortunately for Bynum and the Sixers it appears the 7-foot center has knee's that are equivalent to just that - someone twice his age.
Looking past that, there is a game to be played and the Sixers will host the 2-7 Cleveland Cavaliers tonight and will be looking to add on to an acceptable performance against the Utah Jazz on Friday, when they won by 99-93.
Bob Cooney
From Tony DiLeo:
From our point of view it's a situation where we have to continue to be patient. We want to be cautious. We're looking long term not short term and big picture. We're going to do what is best for Andrew and best for the organization and try to get him as healthy as he can be and try to get him back on the court when he is ready.
His body will be the indicator, when he's feeling good, when that pain subsides from his knees when he can step up in his rehab and do more strenuous activities, that will be the indicator. A date is very difficult, as you know. We just want to get him healthy and get him out there when he's ready. We think we have a good team now and when he's ready to get out there we'll have a better team. In the end we want to see our complete team with Andrew out there.
Bob Cooney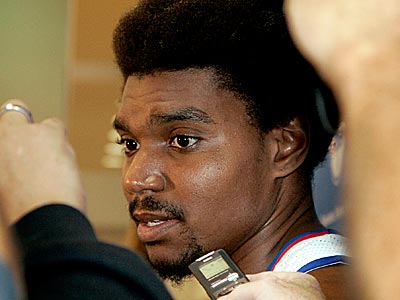 And the mystery surrounding Andrew Bynum and his knees continues.
Bynum met with the media a couple of minutes ago and said:
"I had a little bit of a setback. Just working through some issues with the right knee I kind of have a mirror thing going on with the left knee. I don't know what's going on. The doctors are saying it's a weakened cartilage state so we kind of wait, I guess. We can't do anything. I just have to wait for the cartilage to get strong."
Bob Cooney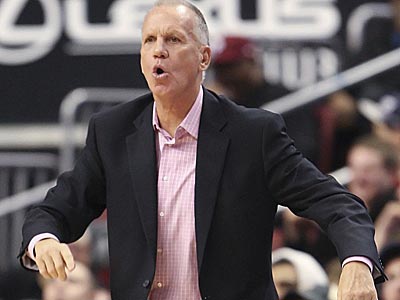 Often times there are specific reasons when a team goes out and lays an egg, much the way the Sixers did in Wednesday's blowout loss to the Detroit Pistons. Usually the culprit is bad defense or poor shooting or an inability to take care of the basketball. But for the Sixers on Wednesday, it was the worst case scenario that led to the 18-point loss to the previously winless Pistons. They just didn't seem to try.
Detroit, with a bulking front line, beat up on the smaller Sixers, outrebounding them by 19 and scoring 14 more points in the paint than the home team.
It might not be much easier against the Jazz tonight. Utah possesses a toughness that is left over from the days when Jerry Sloan was the coach. Coach Doug Colllins loves to tell the story of how Sloan relayed to his players that they should "committ 60 fouls and the refs will call 30." It is precisely the rough style that gives the Sixers fits.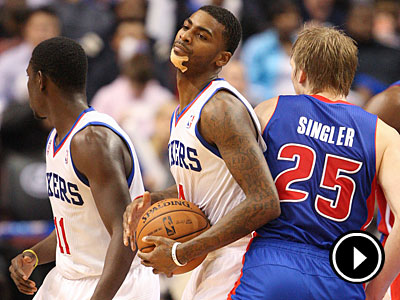 The Sixers set a franchise record for lowest field goal percentage in a game (29.8) during their 94-76 loss to the Pistons on Wednesday. The Daily News' Bob Cooney reports from the Wells Fargo Center.
Bob Cooney
I was at Sixers shootaround this morning when the release about Andrew Bynum was emailed to the media. I put the statement up on my blog but I was busy talking to players so I didn't have time to put my personal spin on this. So here it is.
I wrote for Saturday's Sportsweek that I thought it was crazy that we hadn't been able to get any updates on the health of Bynum. When it was asked twice last weekd if there was an update, we were told by the PR director (no doubt under someone's orders) that there was no update. I wrote on Saturday that ownership had dropped the ball in keeping fans in the dark concerning Bynum and the release today only cements that point more.
The third paragraph of the release reads: "Andrew received a fresh MRI and was seen again by Dr. (David W.) Altchek this past week on November 5."
Poll: About that trade for Andrew Bynum ...

(2168 votes)
Bob Cooney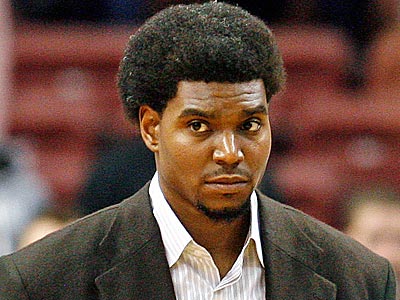 The 76ers announced that Andrew Bynum might not be able to play basketball until January because of his knee injury.
In a statement, the Sixers said that Bynum had an MRI exam on Nov. 5. The diagnosis from Dr. David W. Altchek of New York's Hospital for Special Surgery, who also is Bynum's longtime personal doctor, moved the time back three weeks when the center could resume basketball activity.
If all goes well, Bynum would be able to return to basketball activity on about Dec. 10. The team said he will need an additional 1 to 4 weeks for "conditining, training and practice before before being able to resume game play with significant minutes."
Bob Cooney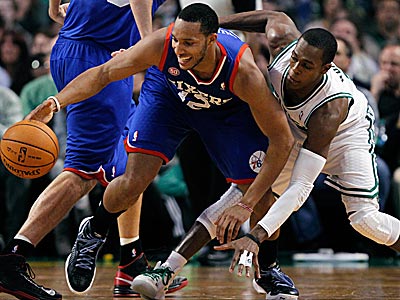 When the Sixers made Evan Turner the second overall pick in June of 2010, Friday night's performance by he and backcourt mate Jrue Holiday were what fans envisioned. Perhaps Turner's 25 points, 11 rebounds and stellar defense, along with Holiday's 21 points and 14 assists will somewhat become the norm for coach Doug Collins.
The two also accounted for 82 total minutes on the floor. And when a basket, or defensive stop was needed during the team's 106-100 victory at TD Garden, their names were called by Collins.
Consider these two sequences: Early in the fourth quarter, with Holiday on the bench, the Celtics cut a Sixers nine-point lead down to four at 83-79 with 10:41 remaining in the game. Holiday had already played 31 minutes and Collins, knowing another game awaited his team in Toronto in less than 24 hours, certainly wanted to give Holiday some rest. But there was a game to be won and looking ahead wasn't an option. So Collins grabbed Holiday and threw him back into the mix. Two minutes and 20 seconds later, the Sixers were back up by 14.