Archive: November, 2010
Bob Cooney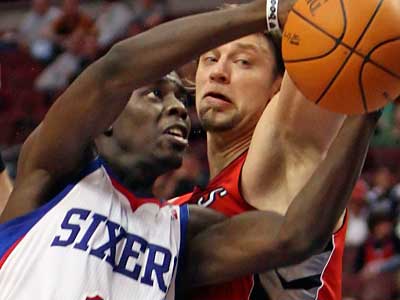 The Sixers will look to win consecutive games for the first time this season when they face Andre Miller and the Portland Trail Blazers. How can the Sixers get that coveted second-straight win? Here's five ways that might do it.
1. Contain Miller's penetration. The definition of a wiley veteran, Miller is fantastic at getting to the hoop and scoring or dishing out to open teammates. He is great at creating contact around the hoop, mostly with a devestating pump fake. Whoever is covering him must keep Miller in front and limit drives to the hoop.
2. Get out to a a fast start. Too many times this season the Sixers will use a ton of energy in the middle of the game trying to come back from a large deficit. Then when they do get close, there's little gas left to drive home the win.
Bob Cooney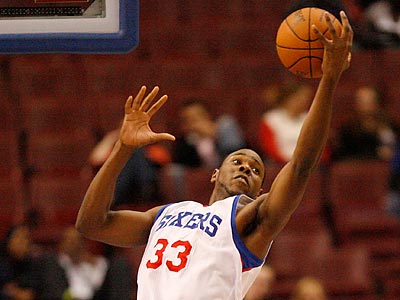 Rookie forward Craig Brackins, who has played in just one game so far this season, has been sent to play in the NBA Developmental League for five games with the Springfield Armor.
Brackins, who scored six points in 10 minutes of action last Wednesday in Toronto, was very excited about the chance to get some playing time.
"I'm excited about it," Brackins said. "I'm going to work on a lot of stuff that I need to work on."
Sixers forward Elton Brand will miss tonight's game in Toronto after being suspended for his flagrant foul in Tuesday night's loss to the Washington Wizards.
An NBA press release has the full details:
PHILADELPHIA'S ELTON BRAND SUSPENDED
Bob Cooney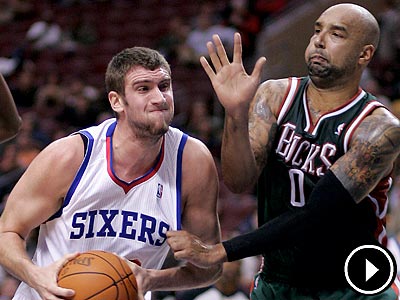 Video: Bob Cooney of the Daily News chats with CineSport's Noah Coslov about what the Sixers can take away from their victory over the Milwaukee Bucks, just their third win of the season.
Bob Cooney
While swingman Andre Iguodala looks to for the tendonitis in his right Achilles' to heal enough for him to get back on the court, forward Thaddeus Young has seen some healing in his game.
Young, who took a major step back last season after two promising seasons, has seemed more like the player fans were hoping for lately as he's averaged more than 17 points over his last five games, including a team-high 23 in Friday's win over Milwaukee.
Collins has done a very good job recently of getting Young on the floor when he can exploit mismatches. In Friday's win against Milwaukee, Young went for a team-high 23 points.
Bob Cooney
While the Sixers win Friday night over the Milwaukee Bucks certainly can't be labled as a season-turning victory, it might just have been a coming out party for forward Thaddeus Young.
Make that a "come out again" party.
Young scored a team-high 23 points, making eight of his 13 shots from the floor. He also went to the foul line eight times and was active on the board, grabbing six.
Allen Iverson's second game with his Turkish team, Besiktas Cola Turka, will be televised on NBA TV on Sunday at 3:30 p.m.
Besiktas will take on defending TBL champion Fenerbahce Ulker from Istanbul.
Rick Kamla and Chris Webber, a former Iverson teammate with the Sixers, are calling the game, but they will be in Atlanta, not Istanbul.
Bob Cooney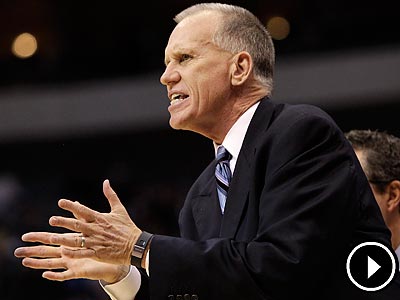 CineSport's Noah Coslov talks to the Daily News' Bob Cooney about the Sixers' struggles from top to bottom, and their chances to pull out a win over their next 3 games.