Archive: August, 2012
Tirdad Derakhshani

, Inquirer Sideshow Columnist
UPDATE: No jail for LiLo ...
A most trying day it's been for LiLo. But it's finally over: TMZ says the D.A.'s office in Los Angeles has decided not to prosecute the actor for the jewelry theft, citing lack of evidence. First, Magid staunchly refuses to finger LiLo, a prosecution report states, and eyewitnesses refuse to cooperate.

Of course, TMZ' report implies LiLo was the prime suspect all along, something the LAPD never confirmed.
Tirdad Derakhshani

, Inquirer Sideshow Columnist
Good news on the cultural front: Political scientist JWoww and novelist Snooki have found a home for season two of their Jersey Shore spinoff show, Snooki & JWoww.
It'll will be filmed in Manchester Township in Ocean County, located northwest of Toms River, says the Asbury Park Press.
Manchester Twp. isn't exactly known as Party Central. The Press says half the township's 43,000 residents are 65 and older.
Tirdad Derakhshani

, Inquirer Sideshow Columnist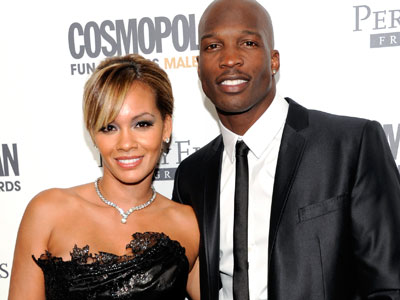 Barely a month after his Independence Day wedding to Evelyn Lozada, NFL player Chad Johnson (the receiver formerly known as Ochocinco) this weekend was:
Accused by his wife of cheating on her.
Allegedly assaulted her during the heated argument.
Was arrested and charged for domestic battery.
Was fired by the Miami Dolphins.
And his reality show was yanked by VH1.
And all that in just two days.
The six-time Pro Bowl player, who shared his romance with Lozada with the world on their VH1 reality show, Ev and Ocho, got into an argument with Lozada after she found a receipt in his car for condoms. According to a report by police in Broward County, Fla., obtained by TMZ, Lozada was so frightened of Johnson's rage, she ran out of her house and sought refuge with a neighbor.