Archive: March, 2012
The National Constitution Center in Center City kindly sent us this photo of two rockers who enjoyed the tourist sites in Philly this afternoon: E Street Band members Roy Bittan and Garry Tallent, who played two shows with Bruce Springsteen this week in town.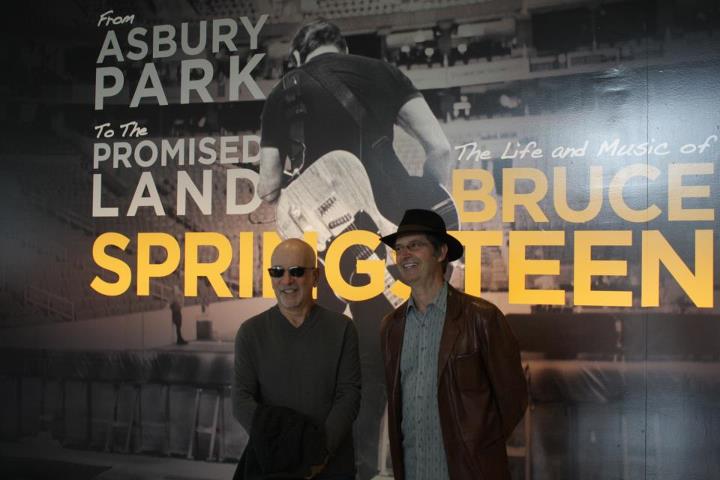 Charles Giordano (keyboard, accordion) showed up less than an hour later.
GossipLand's favorite bad girls are both trying to fly free!
Lindsay Lohan got her wings back Thursday.
Now we hear Britney Spears also is trying to wrest free from the legal and paternal bonds which have kept her in check for four years.
A small (miniscule?) amount of cocaine was found in the Beverly Hilton hotel room where Whitney Houston's body was found on Feb. 11.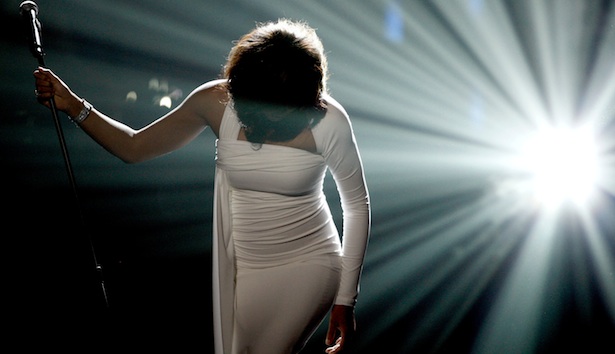 TMZ says the property list of items authorities recovered from the scene includes one exhibit described as "white, powdery remnants."
Time for a ticker tape parade! Time for a jubilant Arab Spring-style demonstration of joy!
Joy, indeed.
Lindsay Lohan is a woman free. The esteemed actor today completed probation, an onerous restriction on her pleasure which has dogged her every breath, albatross-style, for nearly five years.(We're so happy, our metaphors are like tossed salads, like mixed greens.)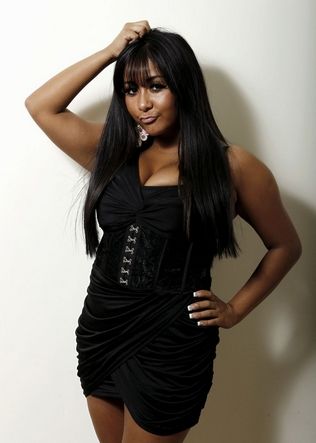 Do you still wake up each morning craving, dying, to read more about Kim Kardashian?
How about Lindsay Lohan?
No way, says Forbes, which lists Kim and LiLo as the two most overexposed celebs in our fine nation.
In a strange twist to the diva's story, a man who claiming to be a Whitney Houston friend and media consultant has claimed that cleaned up the hotel suite where Houston was found dead on Feb. 11 before police had arrived at the scene.
Raffles van Exel tells Dutch newspaper De Telegraaf (The Telegraph) "the room had to be emptied. … Someone had to do it."
The Dutch native describes himself on his LinkedIn page as "a highly respected entertainment consultant/producer having guided some of the world's most acclaimed executives and celebrities," including Houston, Michael Jackson, Patti LaBelle and Ray Charles.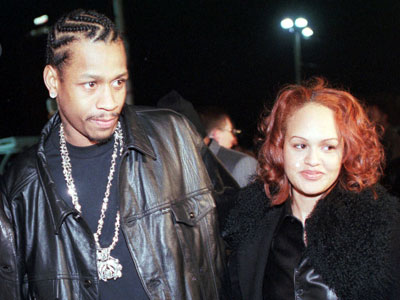 The long-running, never-ending epic divorce saga between Allen and Tawanna Iverson has taken yet another strange turn.
TMZ is reporting that Allen wants to stop – abort, annul, abrogate, break off, cancel, countermand, end, eradicate, expunge, quash, undo – divorce proceedings, which have been, um proceeding – albeit, not progressing – off and on for two years.
According to court papers cited by TMZ, Allen wants the court to chuck Tawanna's divorce petition because he and Tawanna still have a chance to fix their union, which Tawanna has characterized as "irretrievably broken."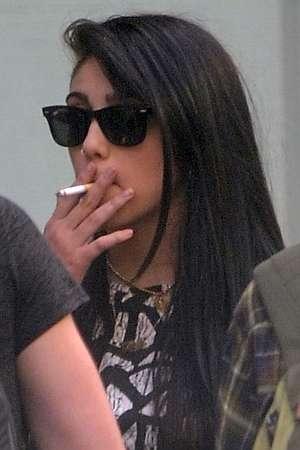 The populace is in shock following publication of a photograph showing Spiritual Mom – and body workout enthusiast – Madonna's 15-year-old daughter Lourdes puffing on a cigarette on a New York sidewalk.
The New York Post is veritably poetic in its report: "he Material Daughter looks adorable in a pair of Ray Ban sunglasses and a black-and-white dress, she flagrantly took part in the vice limited to those over the age of 18."
Flagrantly!