Archive: February, 2012
Tabloid site RadarOnline says astrophysicist Stephen Hawking frequents a California sex club, a venue where sexual things reportedly take place.
Radar cites anonymous sources who say the 70-year-old Hawking who runs the Institute for Theoretical Cosmology at Cambridge University and is considered to be the globe's smartest dude, has been a member of Freedom Acres swingers club in Devore, Calif., for 50 years.
"I have seen Stephen Hawking at the club more than a handful of times," an unnamed club member tells Radar. "He arrives with an entourage of nurses and assistants."
Update! He has a name!
Ben Affleck just confirmed that his newborn boy has been named.
"We are happy to announce on February 27, Jennifer gave birth to a healthy baby boy, Samuel Garner Affleck," he says on his Facebook page.
Philly-born musician and producer Kenny Gamble, will be one of three citizens honored next month by the National Public Housing Museum for his contribution to the "well-being of inner city residents and communities," the Chicago-based museum has announced.
Gamble, 68, began his career in the early '60s assisting the morning drive time DJs on WDAS (1480-AM) and went on to pioneer the Philadelphia Soul Sound in collaboration with Camden native Leon Huff.
The duo were inducted into the Rock & Roll Hall of Fame in 2008.
It's been confirmed! (Well, not really, but it's complicated ....)
Oscar-winning Black Swan star Natalie Portman, 30, has made an honest ballerino out of Benjamin Millepied, 34, in a secret marriage (conducted in a super-secret bunker deep in the bowels of North American Aerospace Defense Command NORAD below Cheyenne Mountain?).
Word of their marriage spread when intrepid shutterbugs noticed the couple sported wedding bands Sunday at the Academy Awards.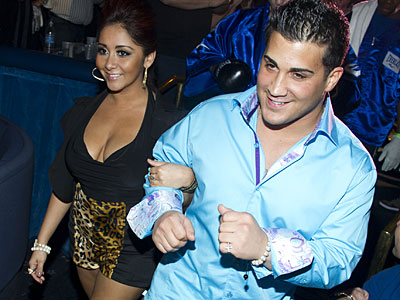 Nicole "Snooki" Polizzi is ready, eager and willing to settle down as an honest-to-goodness Hausfrau!
So claims glossy tabloid mag In Touch Weekly which says Jersey Shore's resident Tasmanian Devil wants to marry her beau, Jionni LaValle, a student who is preparing to become a certified teacher and who is described by gossipers as a level-headed man who is far from the "gorilla juiceheads" usually associated with Snookis' reality show.
And no, it's not because she's pregnant. She isn't.
The latest video from Randi Travis, 52, isn't exactly MTV material: Taken by a police car dashboard vidicam, the Oscar-worthy short shows a tipsy Travis being arrested in Sanger, Texas for being too soused for the public good.
The vid, released Thursday, show cops approach Travis' parked car and ask him if has been drinking. "Yes sir, I have," the actor and country music singer says with due politesse.
"But I'm not driving, as you can see."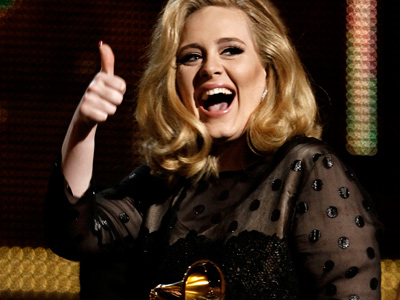 Just when we showed her how much we love her, how much we care for her, how much we need her – and in the most Grammy-rific way possible – Adele decides to abandon us all to our note-less, a-rhythmic loneliness, our dark night of the soul, our misery ...
AOL.com's Music news blog Spinner.com says, with a touch of hysterics, that Adele plans to take the next four or five years off from music!
That she wants to leave you, me and the muses so she can concentrate on her relationship with her new boyfriend, "get married. Have some kids. Plant a nice vegetable patch."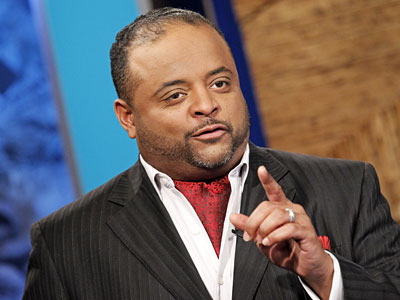 CNN has suspended Roland Martin for making "regrettable and offensive" remarks demeaning gays on Super Bowl Sunday.
Shocking, no?
The cable news network actually acted after taking a demur three-day time-out.