Archive: November, 2011
Tirdad Derakhshani

, Inquirer Sideshow Columnist
Kim Kardashian marries NBA player Kris Humphries in most expensive wedding in history!
Kim 'n' Kris' wedding make for two-part must-see TV and earn the couple $17.8 million!
Kim files for divorce after 72 days!
Tirdad Derakhshani

, Inquirer Sideshow Columnist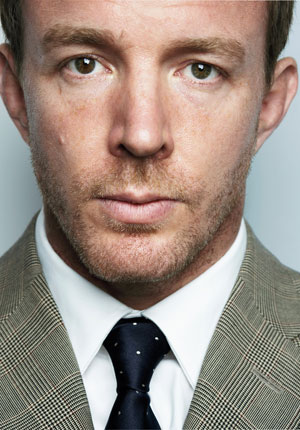 British Lock, Stock and Two Smoking Barrels helmer Guy Ritchie was beloved by a devoted cult following until Dec. 22, 2000, when he entered the stunning glare of global publicity by marrying history's most famous sensual diva next to Cleopatra, Madonna.
Less than eight years later they were kaput, after making a boy, Rocco, and adopting another son, named David.
At the time, Ritchie called the marriage as a "circus," saying the intense pressures that comes with being Madonna strained the couple's relationship.
Tirdad Derakhshani

, Inquirer Sideshow Columnist

In a real fairy tale story that has ignited our hearts, Princess Diaries star Anne Hathaway has become engaged to her beau of three years, Adam Shulman, a fledgling actor best known for playing Enos in the '07 TV pic, The Dukes of Hazzard: The Beginning.

People mag says Adam proposed over the weekend: Anne sported a ring Sunday when she was spied on an afternoon promenade with her lover in a park in her native Brooklyn. (The ring is reportedly designed by Kwiat Heritage, says Us Weekly.)

Anne, who turned 29 on Nov. 12, began dating the 30-year-old Adam in 2008, a couple of months after her relationship with Raffaello Follieri folded when the suave Italian money dude was busted for defrauding investors of millions of dollars by posing as Vatican real estate consultant. (He subsequently plead guilty to 14 counts of money laundering, conspiracy and wire fraud and was sentenced to 4½ years in prison. He's currently at The Federal Correctional Institution in Loretto, Pa., located 90 miles e
ast of Pittsburgh.)
Tirdad Derakhshani

, Inquirer Sideshow Columnist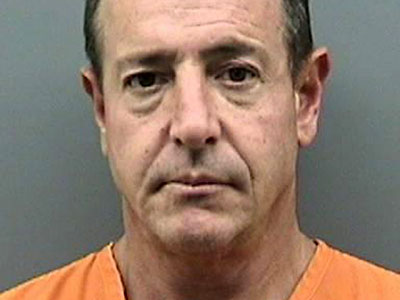 Lindsay Lohan's estranged father, Michael Lohan spent the night in a Florida and is scheduled to undergo heart surgery today, TMZ reports.
MiLo, 51, has been staying at a court-ordered drug and alcohol treatment center in the Sunshine State. He complained of chest pains Thanksgiving night, and when his blood pressure came back as 200/100, he was immediately rushed to the hospital.
An Anonymous Source tells TMZ, doctors discovered a blood clot in MiLo's lungs after conducting a bateery of tests.
Tirdad Derakhshani

, Inquirer Sideshow Columnist
Good news for habitués of mur.mur nightclub at the Borgata in Atlantic City: The hotspot is big enough to accommodate Kanye West's extraordinary ego. (Reportedly, Kanye's randy Id is no less well-endowed with energy and desire.)
Kanye hung out at mur.mur Saturday night after performing with hip-hop legend Jay-Z in the duo's royal – and royally successful – outfit, Watch the Throne at A.C.'s Boardwalk Hall.
Read Inquirer music critic Dan DeLuca's review of Watch The Throne's show at the Wells Fargo earlier this month.
Tirdad Derakhshani

, Inquirer Sideshow Columnist
Congratulations to Bala Cynwyd's Lisa Litman for winning The Free Library of Philadelphia's Dickens' Idol Contest, a talent contest to find a Charles Dickens re-enactor who will take part in a series of educational and literary events as part of the library's year-long celebration of the 200th anniversary of the Victorian novelist's birth. (Dickens was born on Feb. 7, 1812 and died on 9 June 1870.)
"I never expected to win," says Litman, an educational consultant who has a background in theater.
A Northeast Philly native and graduate of Northeast High School and the University of Pennsylvania, Litman works with preschool and elementary school educators to incorporate the arts into their teaching.
Tirdad Derakhshani

, Inquirer Sideshow Columnist
All hail to Justin Bieber!
All hail to the King of YouTube!
The Stratford, Ontario (that's in Canada) teen has set a new YouTube record, becoming the first person to have two billion views on his YouTube Music Channel, report CNN and E!News.
Tirdad Derakhshani

, Inquirer Sideshow Columnist

Kim 'n' Kris aren't the only couple to implode this week.

Zooey Deschanel, 31, and indie rocker husband, Death Cab for Cutie frontman Ben Gibbard, 35, have separated after two years of marriage, says Us Weekly. (That's more than 72 days.)

"It was mutual and amicable," Unnamed Source tells the mag. "There was no third party involved."