Tirdad Derakhshani

, Inquirer Sideshow Columnist
Sexism isn't the provenance of only a few, but an endemic part of our culture, says Ashley Judd in a searing condemnation of the media posted on the Daily Beast.
Judd says she was shocked and appalled by the language used by the media last week when rumors were afoot she had gone under the plastic surgeon's knife because she had a puffy face. (It was a sinus infection.)
Judd said she wasn't upset by what was said about her, but about the misogyny, the image-obession that grips American culture and its self-representation in the media.
Tirdad Derakhshani

, Inquirer Sideshow Columnist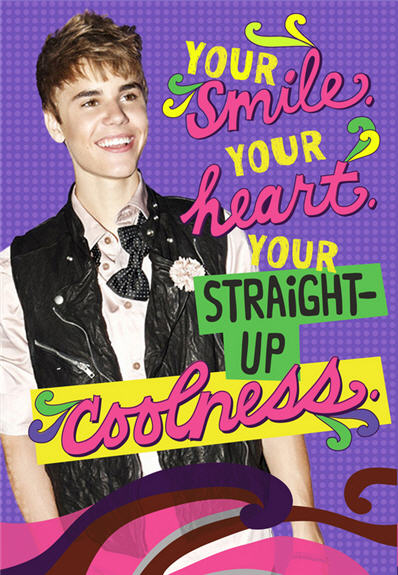 Hallmark cards have embraced the Glory that is Justin Bieber with a series of 84 cards -- some with sound and music! -- which pay homage to the Bieb.
"We are thrilled to finally share this special line of Hallmark cards with Justin's loyal and passionate fans today, giving them a fun new way to connect while celebrating their love of him and his music," says Hallmark Licensing Director Jenny Hofeditz in a press release.
Tirdad Derakhshani

, Inquirer Sideshow Columnist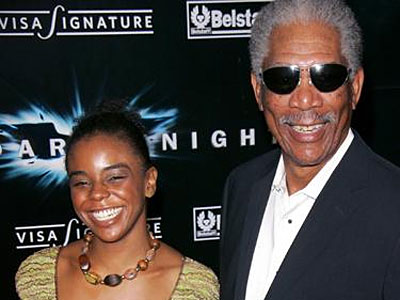 Here's a not-so-new report that's been making the rounds a few years.
Nearly three years after the National Enquirer alleged that Morgan Freeman was dating his step-granddaughter ("Morgan Freeman 'incest' shocker," read the understated headline), come reports that the 74-year-old Oscar-winning actor plans to wed the 27-year-old in the very near future.
Citing "insiders" in Morgan's life, the Enquirer claimed in June 2009 that Freeman's affair with the then-25-year-old E'Dena Hines had been going on for nearly a decade, implying he began sleeping with her when she was 15 or 16, adding to the creep-out factor.
Tirdad Derakhshani

, Inquirer Sideshow Columnist
Donald Trump's Miss Universe Organization has overturned its decision to exclude woman Jenna Talackova from entering the Miss Universe pageant has led to a sea-change in the organization's entrance rules.
In a joint statement this morning, Miss Universe and GLAAD (Gay & Lesbian Alliance Against Defamation) announced that beginning next year, the pageant will allow women who are transgendered to compete in the internationally-acclaimed contest.
(A contest which, as we all know, rewards women above all for their physical beauty, thus perpetuating the phallo-logo-centric hegemony which has for millennia excluded women from the – phallic – nexus of discursive, social, political and economic power.)
Tirdad Derakhshani

, Inquirer Sideshow Columnist
GossipLand is atwitter, atweeter, abuzz and atizzy about a growing mound of reports that Kanye West and old galpal Kim Kardashian, who have been friends for years, have taken their relationship to the next level!
The two really belong together, sharing as they do the same passionate avocation: Self-Love, Self-Regard, Self-Promotion and all other things narcissistic.
The romance report comes mere hours after reports surfaced that Kanye fesses his love for Kim in a new song:
Visit msnbc.com for breaking news, world news, and news about the economy
Tirdad Derakhshani

, Inquirer Sideshow Columnist
Sorry folks:
All three dates of Beyoncé's Atlantic City show May 25 through 27, which were to serve as the inaugural concert at Revel Casino Atlantic City, sold out in a matter of nanoseconds.
Tirdad Derakhshani

, Inquirer Sideshow Columnist

Could Nicole Kidman really bring Grace Kelly to life on the big screen?
Sure, she's terrific, but does she possess that divine glow?
That exquisite ambrosial aura?
Tirdad Derakhshani

, Inquirer Sideshow Columnist
The Atlanta Police Dept. today announced it has launched an internal inquiry following allegations this weekend by Tyler Perry that he was stopped by two officers solely because of his race.
Perry on Sunday posted a detailed, clear, precise description of the incident on his Facebook page.
(It's very nicely written, if one could say that without underming its serious intent)