Tirdad Derakhshani

, Inquirer Sideshow Columnist
"Deafening screams filled the room from the moment the audience was loaded into the studio."
So MTV.com describes the scene Tuesday night at the music channel's Times Square studio.
The aud, composed mainly of teens, predominantly girls, was there to behold a show most intime: a live perf by the pied piper of the 21st Century, Justin Bieber.
Tirdad Derakhshani

, Inquirer Sideshow Columnist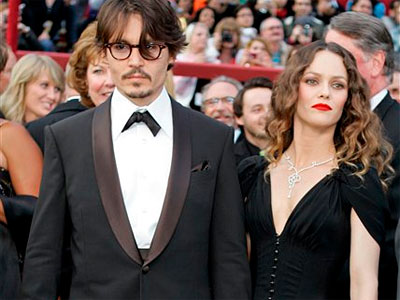 Perhaps it was a self-fulfilling prophecy: A couple of months ago rumors began making the rounds that there was trouble in that fabled France-rooted relationship between Johnny Depp and his Gallic muse, Vanessa Paradis.
Today, they came true.
Depp's rep tells Entertainment Tonight that the couple have officially quit each other after 14 years and two children, Lily-Rose, 13, and Jack, 9.
Tirdad Derakhshani

, Inquirer Sideshow Columnist

If the tabloid headlines, the hype, the media circus is to be believed, R&B star and sometime rapper Chris Brown and Canadian rapper Drake and their respective posses have ignited a war more epic than any in history, more epic even that the Trojan War of Greek myth.

Like the Trojan War, the conflict reportedly was ignited over a woman: Rihanna, Chris Brown's ex-gf and the victim of his rage, who also has dated Drake in the past, plays the Helen of Troy in this story.

The conflict first ignited in the wee hours of Thursday morning Brown and his posse of 16 had a tense face-off with Drake and his entourage at a New York nightclub.
Tirdad Derakhshani

, Inquirer Sideshow Columnist

Lindsay Lohan is okay. She's not gravely ill. She's not in a hospital. She's not, heaven forbid, on the verge of meeting her maker. There is nothing wrong with LiLo, well except for the fact that she was born Lindsay Lohan…

As of Friday afternoon the Herbie Fully Loaded star was happily humming along mustering her best Elizabeth Taylor impression on the set of her cable TV biopic Liz & Dick.

But there was a scare there for a while Friday morning when LiLo's health and state of mind once again became the stuff of tabloid headlines after news broke that paramedics rushed to her hotel room at the Ritz-Carlton in Marina del Rey, Calif., Friday morning after hotel staff found her "unresponsive" (TMZ) and/or "unconscious" (the London tabloids).
Tirdad Derakhshani

, Inquirer Sideshow Columnist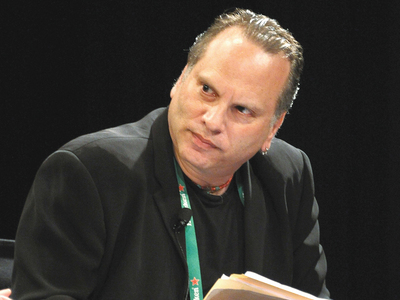 Print journalist, pundit and noted Philadelphian H.G. "Buzz" Bissinger best known for his football tome, Friday Night Lights, has a brand new job – in a new medium: Talk radio host.
Local CBS station Talk Radio 1210 WPHT (1210-AM) on Monday announced that Bissinger, 57, will take the wheel at the station's afternoon drive show (from 3 to 7 p.m. daily) with co-host Steve Martorano.
A former Inquirer reporter, Bissinger won the Pulitzer Prize for investigative reporting for a six-part Inquirer series in 1987 which uncovered corruption in Philadelphia court system.
Tirdad Derakhshani

, Inquirer Sideshow Columnist
Lindsay Lohan as Elizabeth Taylor?
We cringed when we first heard that cable channel Lifetime had hired LiLo to play Liz in the upcoming biopic, Liz & Dick.
We still cringe.
Tirdad Derakhshani

, Inquirer Sideshow Columnist
In a revelation that has shocked us to the very Ground of Being, MTV has decided that the original cast of its post-bac humanities distance college course, Jersey Shore, will be ousted after the reality series' sixth season next year.
That means, for those readers with Jersey Shore-sized IQs, that if the show comes back for a seventh season, it will not feature Nicole "Snooki" Polizzi, Mike "The Situation" Sorrentino or even Jenni "JWoww" Farley, the three human beings who have made our lives worth living.
Yes, I'm afraid it's Situation Critical in Seaside Heights!
Tirdad Derakhshani

, Inquirer Sideshow Columnist
Novelist and The Sandman creator Neil Gaiman, whose commencement speech last week at the University of the Arts went viral over the weekend, has made headlines again for composing a poem especially for a fan who had it tattooed on his back.
The fan, Los Angeles' Burton Olivier, asked Gaiman if he'd compose a comic book panel to be inscribed on Olivier's back as a large tattoo. Gaiman was game and wrote a poem which was then illustrated by famed comic book artist David Mack.
As Gaiman write on his website, he accepted the request as long as the design could be used to support the Comic Book Legal Defense Fund (CBLDF).