Archive: September, 2011
Tirdad Derakhshani

, Inquirer Sideshow Columnist
Even as gossipers are busy writing Ashton Kutcher and Demi Moore's matrimonial obituary, the couple were spotted together today at a Kabbalah service in Los Angeles, says X17Online.
(That'd be the hyper-consumerist new age spirituality, not the venerable tradition of Jewish mysticism.)
What does it all mean? (What do they do at that there Lalaland Kabbalah center anyway?)
Tirdad Derakhshani

, Inquirer Sideshow Columnist
The Inquirer's Dashton Desk is a flutter with activity and anguish – much, much Teutonic Angst over here – at the latest development in the (rumored) Ashton Kutcher-Demi Moore marriage break-up situation.
RadarOnline reports that the 671 people that Ashton follows on Twitter no longer – oh no! – include his beloved wife. (Ashton is @aplusk on Twitter, while his wife's handler is @mrskutcher.)
This means, as Radar perspicaciously puts it, that Ashton has totally broken up with Demi – at least on Twitter, if not in real life.
Tirdad Derakhshani

, Inquirer Sideshow Columnist

West Wing and Apocalypse Now hero Martin Sheen and his (other, non-Charlie) son, Emilio Estevez, will sign autographs at Walmart in Bensalem (at 3641 Horizon Boulevard) on Monday, Oct. 3 from 7 to 8 p.m.
The duo are plugging their new, Emilio-directed movie, The Way, which features Martin as a father who travels to France to recover the body of his son (played by Emilio) who was killed during a religious pilgrimage known as El camino de Santiago (The Way of Saint James) which takes pilgrims from France to the cathedral in Santiago de Compostela in Galicia, Spain.
It's a fitting subject matter, considering that Martin is a devout Catholic. (Emilio was raised Catholic, but says he is non-practicing.)
Tirdad Derakhshani

, Inquirer Sideshow Columnist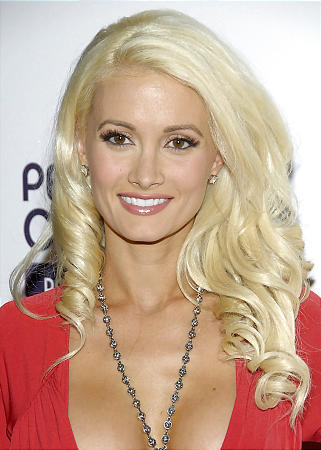 It must have happened like this: Gripped with Lalaland Angst on a long, sleepless night, Holly Madison began wondering what would happen if the extraordinary talents which propelled her from Astoria, Oregon, into the arms of Hugh Hefner and the lovely couches in the Playboy Mansion and beyond to her very own reality show, Holly's World, were to disappear?
Horrible thought, no? So Holly, 31, did what any of us would do: She took out insurance on her most valuable tools of the trade, her breasts. For $1 million. (Seems low, frankly.)
It's a wise move, considering that she's no longer dating her sugar daddy, Hef.
Tirdad Derakhshani

, Inquirer Sideshow Columnist
Isn't it time you enjoyed a "work of teasing historical pseudo-reconstruction" (to use the Times Literary Supplement's verbiage)?
That'd be Umberto Eco's new novel, the thrilling spy-novel-slash-political-history-slash-conspiracy-theory-slash-deconstrutction-of-modern-anti-Semitism, The Prague Cemetery, which is due Nov. 8 from Houghton Mifflin Harcourt which Mr. Eco will discuss at the Free Library of Philadelphia at 7:30 p.m. on Nov. 10.
It's a ticketed event ($15 General Admission, $7 Students), so reserve a seat now.
Tirdad Derakhshani

, Inquirer Sideshow Columnist
Are you real, dude / dudette?
Real enough to be one of the young, attractive, fit, hot, back-biting, self-absorbed, sex-obsessed stars of the daddy of all reality shows, MTV's The Real World?
The show is on a nationwide hunt for the cast of its 27th season. (The current season, which premieres on Sept. 28, is set in San Diego.)
Tirdad Derakhshani

, Inquirer Sideshow Columnist
What makes a princess worthy of that title? How do you become more princess-y? Is there like a Learning Annex class you can take? Questions we imagine Kate Middleton asked herself before her recent wedding.
(I've always gotten my princess-lian tricks from The Princess Diaries, whose star, Anne Hathaway would make a perfect Kate.)
There's a course alright, but you won't find it at the local community college.
Tirdad Derakhshani

, Inquirer Sideshow Columnist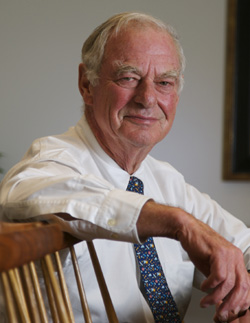 Media entrepreneur and philanthropist H. F. "Gerry" Lenfest, who has served on the board of trustees of the Philadelphia Museum of Art and the Curtis Institute of Music, has been chosen to receiveh one of France's greatest cultural honors, the Insignia of Officier de la Légion d'Honneur, better known to us as the Legion of Honor.
French ambassador François Delattre will present Lenfest with the honor at a ceremony at 5 p.m. Tuesday at the American Revolution Center, 101 S. Third Street in Center City. The event will include comments by former Philly mayor and Pennsylvania governor Edward G. Rendell.