Tirdad Derakhshani

, Inquirer Sideshow Columnist

Movie star Mark Wahlberg, who was in town for a red carpet screening of his new film, Broken City, stopped by the Fox 29 studio this morning for a chat on on Good Day Philadelphia with Mike & Sheinelle. He stuck around to deliver the weather report. (The start of a beautiful second career?)


Broken City stars Wahlberg, 41, as a former cop who uncovers a scandal involving New York City's mayor.


The red carpet Broken City shindig was at the Prince Music Theater, 1412 Chestnut St. on Tuesday.
Philadelphia News, Weather and Sports from WTXF FOX 29
Tirdad Derakhshani

, Inquirer Sideshow Columnist
Brighton-born English singer Conor Maynard, whose good-boy-next-door looks get seriously sexed-up in his debut album, Contrast.
He gave us all goosebumps last spring with the single, "Can't Say No." (16,897,350 views on YouTube alone!)
Here, sing along, baby!
Tirdad Derakhshani

, Inquirer Sideshow Columnist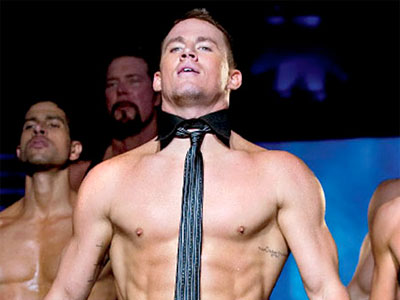 It seemed inevitable, what with his turn in the G.I. Joe franchise as all-American soldier Duke and his topless performance on Steven Soderbergh's true-life male stripper tale,Magic Mike.
Yes, People mag has crowned Channing Tatum the Sexiest Man Alive 2012, affirming what we all have known for some time: The dude is the hunkiest of all male beings in the entire known – and unknown – galaxy.
Tatum's triumph is Philadelphia's loss: He supplants Bradley Cooper, who was anointed Sexiest Man Alive in 2011.

Tirdad Derakhshani

, Inquirer Sideshow Columnist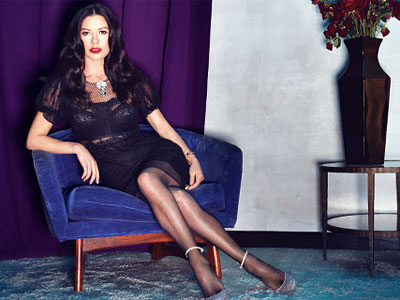 Catherine Zeta-Jones has never been one to use the media as a therapy session and, as so many celebs do, air her deepest, darkest secrets, desires and afflictions for all to see.
After all, she's a proper Welsh country girl – she deals with things privately. But as everyone knows, in Tinseltown, the private never stays private and last year, news broke that the Rock of Ages star had checked into a clinic for treatment of bipolar disorder.
So Jones, 43, began speaking about the condition, which was once known as manic depression and which mood disorder expert Kay Redfield Jamison posited in her acclaimed book, Touched with Fire: Manic-Depressive Illness and the Artistic Temperament, has afflicted – and perhaps inspired – many a creative soul including Vincent van Gogh and Kurt Cobain, both of whom committed suicide.
Tirdad Derakhshani

, Inquirer Sideshow Columnist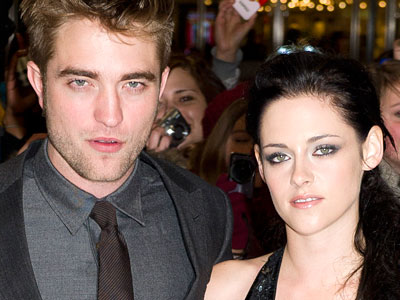 There's been a knot in our stomach ever since KStewGate, that shocking scandal that had Kristen Stewart, 22, forsake Robert Pattinson, 26, for some cheap thrills with her Snow White and the Huntsman director Rupert Sanders.
A question haunts us: Will KStew and RoPat have a real future together?
There is one consolation: Their Twilight characters, it seems, will have a beautiful life together.
Tirdad Derakhshani

, Inquirer Sideshow Columnist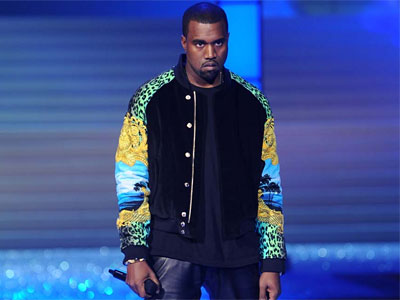 Is there really a Kanye West sex tape making the rounds at porno DVD distributors?
Nope.
There isn't a sex tape – but two!
Tirdad Derakhshani

, Inquirer Sideshow Columnist
UPDATE: No jail for LiLo ...
A most trying day it's been for LiLo. But it's finally over: TMZ says the D.A.'s office in Los Angeles has decided not to prosecute the actor for the jewelry theft, citing lack of evidence. First, Magid staunchly refuses to finger LiLo, a prosecution report states, and eyewitnesses refuse to cooperate.

Of course, TMZ' report implies LiLo was the prime suspect all along, something the LAPD never confirmed.
Tirdad Derakhshani

, Inquirer Sideshow Columnist
Good news on the cultural front: Political scientist JWoww and novelist Snooki have found a home for season two of their Jersey Shore spinoff show, Snooki & JWoww.
It'll will be filmed in Manchester Township in Ocean County, located northwest of Toms River, says the Asbury Park Press.
Manchester Twp. isn't exactly known as Party Central. The Press says half the township's 43,000 residents are 65 and older.