Archive: June, 2012
Kristen Graham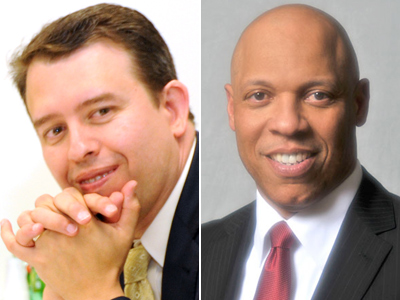 According to the Reno Gazette-Journal, Pedro Martinez has accepted the superintendent job in Washoe County, Nevada. He was one of two finalists for the Philly superintendent's job.
So does that mean that William R. Hite Jr., the other finalist, has the job?
Stay tuned. No word from the School Reform Commission yet. After a brief meeting on other matters today, search committee chair Wendell Pritchett and SRC chairman Pedro Ramos said they were still talking.
Kristen Graham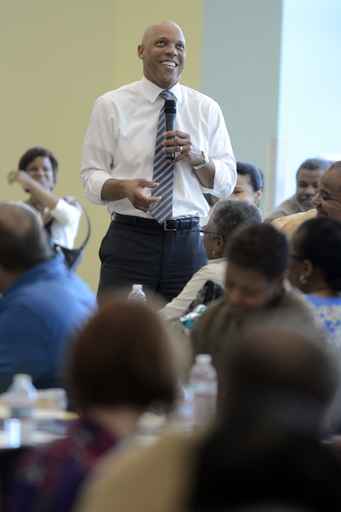 William R. Hite Jr. is the new Philadelphia School District superintendent. The School Reform Commission made the announcement Friday night.

Hite, 51, has been the schools chief in Prince George's County, Maryland since 2009. He's also worked as deputy superintendent there and in Cobb County, Georgia. He was a teacher, principal, and central office staffer in the Henrico County system in Richmond, Virginia.
"Today, we take a giant step forward toward providing safe, high quality educational opportunities for all Philadelphia children," SRC Chairman Pedro Ramos said in a statement. "Dr. Hite is an eminent educator and a proven transformative leader."
Kristen Graham
As potential Philadelphia superintendent William R. Hite Jr. makes his way through a day of community getting-to-know-you sessions, the good-government group Commitee of Seventy has a message for the School Reform Commission: whomever you choose as leader, open the contract.
Superintendent contracts are public, of course. That's nothing new. But what Seventy wants the SRC to do is release "broad parameters" before the contract is finalized.
"The public has a right to know the costs of bringing and keeping the new superintendent here," Zack Stalberg, Seventy's CEO, said in a statement. "Maximum transparency and full deliberation is especially important given the school district's grave financial situation and the past history of secrecy surrounding deals made with ex-superintendent Arlene Ackerman by the former SRC."
Kristen Graham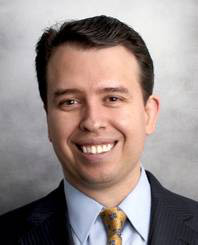 An educator from Las Vegas is a finalist for the Philadelphia School District's superintendent's job.
Pedro Martinez, deputy superintendent in Clark County, Nevada, will visit Philadelphia on Monday for a series of meetings and interviews, including a nighttime meet-and-greet that's open to the public. He was on a flight bound for Philadelphia on Friday afternoon.

A second finalist has been identified but is not yet being named publicly, School Reform Commissioner Wendell Pritchett said in an interview Friday.
Kristen Graham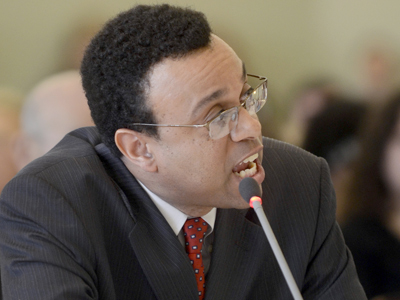 Philadelphia School District Chief Academic Officer Penny Nixon did not mince words. "We realize we must do something about the leadership challenge that we have in Philadelphia," said Nixon, a former principal herself. SRC member Wendell Pritchett called principals "the most important adults" in the district.

Inspired in part by an Action United/Education Voters Pennsylvania report on heavy leadership turnover at the city's toughest schools, the School Reform Commission focused its Monday night policy meeting on principal leadership. The numbers are sobering - more than two-thirds of city schools have experienced at least one leadership change in the last five years. More than a quarter of all schools have had three or more principals in that time; 20 have had four principals in those five years, and 52 have had three principals in five years.
Nixon said the district is committed to better recruiting, developing and retaining principals. She said the district is pursuing five recruitment pathways; one, a school-based future leaders program, follows a New York model of identifying top principals and having them in turn tap strong leaders within their schools to develop as principals.
Kristen Graham
Tonight, I'll be live Tweeting an SRC meeting on principal leadership. A main topic of discussion is a report I wrote about a few months back. What the report found was no surprise - that the Philadelphia Schools that most need stable leadership often lack it. No action will be taken at the meeting tonight.
The meeting is scheduled to start at 6. Commissioner Wendell Pritchett will lead the session, which will also feature a presentation by Chief Academic Officer Penny Nixon. Stay tuned. (You can live stream the meeting here, as well...)
On a mobile device? Click here to follow along.

Kristen Graham
Leaders of the Philadelphia School District's blue-collar workers' union said a news conference held on the steps of district headquarters Wednesday that they have offered about $20 million in salary and benefit concessions to the district, but that no settlement has been reached yet.
George Ricchezza, head of 32BJ, the union that represents mechanics, bus attendants, cleaners and other workers, said that he and others from the local have met with district leaders 16 times since February and have three more sessions scheduled.
They hope to get a deal done by Friday. All 2,700 members of the union have received layoff notices and fear their jobs will be privatized; the layoffs of 1,000 are scheduled to take effect June 30.
Kristen Graham
With temperatures expected to hover around 80 degrees at midday, Monday is far from the hottest June day the region has seen.
But all Philadelphia School District schools are closing at noon, a move that has some scratching their heads.
"The decision was based on the weather forecast," spokesman Fernando Gallard said - weather forecasts officials looked at on Sunday called for a high of 85, with high humidity.