Archive: December, 2012
Kristen Graham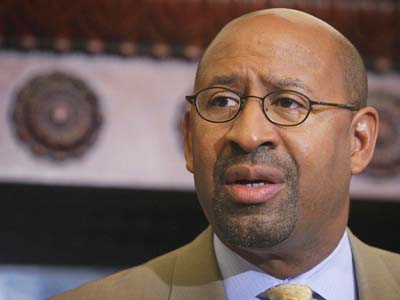 Mayor Nutter's reaction to the National Rifle Association's suggestion that armed guards be placed in every American school?
"That message was an insult to the lives of those children," the mayor said in an interview Friday, referencing the grade schoolers murdered a week ago in Newtown, Ct. "That we would face the prospects of shootouts in our schools, and utilize the precious and declining resources in public education to put armed personnel in every school is insane."

Nutter dismissed the idea as coming from someone "who had clearly watched too many old Westerns" and said that NRA executive vice-president Wayne LaPierre lost all credibility because he "didn't have the guts, didn't have the sensibility to at least acknowledge that there is a gun problem in the United States of America."
Kristen Graham
Ready for a busy evening, Philadelphia School District watchers?
It starts at 4 p.m., when a candlelight vigil is expected to begin at City Hall. Marchers are demanding a moratorium on school closings - 37 have been proposed for June. At 5:30, the School Reform Commission meets in its December action meeting. (Agenda here; resolutions here.) No vote will be taken on school closings, but I imagine with so much focus on the issue, the members will at least address them in some way. Thirty-five people have signed up to speak at the meeting, so it should be a lively session.
I will be livetweeting, so follow along here, or on Twitter.

Kristen Graham
A coalition of community and student groups and the city's teachers' union said it has figured out a way to avoid school closings, continued painful budget cuts and what it says is the suppression of public will in the public education process.
The solution? Focus on improving instruction. Ditch the School Reform Commission. Shift the way schools think about safety and discipline. Halt charter school growth. And, perhaps most importantly, force Harrisburg to fund the Philadelphia School District equitably, making up billions in aid that would fix a broken school system, the education advocates said.

The "Philadelphia Community Education Plan," announced Thursday by the Philadelphia Coalition Advocating for Public Schools, is a 40-page document developed as an alternative to a set of recommendations issued by the Boston Consulting Group, consultants hired to study the district and recommend ways to radically overhaul its finances and operations.

Kristen Graham
Even the Philadelphia School District's top security official was affected by the Connecticut school shootings.
"We're all shaken by it," said Chief Inspector Cynthia Dorsey. "Everyone's on edge."
On Monday, Dorsey and other top officials sat down to evaluate the district's safety needs.
Kristen A. Graham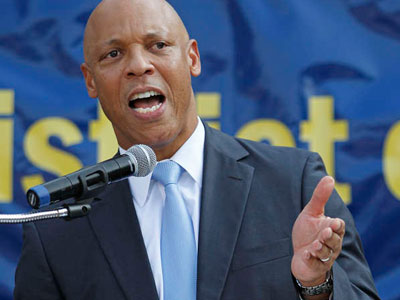 Inquirer schools reporter Kristen Graham live tweeted today's 2 p.m. news conference. She and Jeff Gammage are covering a protest rally on the closings. On a mobile device? Click here to follow.
Kristen Graham
The Bill and Melinda Gates Foundation on Wednesday awarded Philadelphia $2.5 million to bolster collaboration between public and charter schools and fund projects aimed at boosting teacher training and principal leadership, among other things.
Philadelphia's three-year grant was one of seven cities nationwide to get Gates money. The public and charter school communities in all of the cities — the others are Boston, Denver, New Orleans, New York, Hartford, Conn. and Spring Branch, Texas — have signed agreements pledging cooperation and stating mutual goals.

Philadelphia's Great Schools compact also includes the city's Archdiocesean schools. As a group, the Great Schools participants aim to replace 50,000 seats in struggling schools and replace them with high-quality ones.
Kristen Graham and Jeff Gammage
Members of the civic group Parents United for Public Education will file a formal complaint with the city's ethics board tomorrow, said Helen Gym, one of the group's founders. The complaint contends that work the Boston Consulting Group did for the Philadelphia School District this year constitutes lobbying under the city code, and that BCG and the William Penn Foundation - which paid for the work - should have registered as lobbyists.
BCG, for several months, studied the district's operations and came up with an extensive set of recommendations for how to cut costs and restructure operations. Parents United, the Philadelphia Home and School Council and the Philadelphia branch of the NAACP say that the lobbying dealt with charter expansion and tagging dozens of district schools for closure.

The complaint comes after the Public Interest Law Center of Philadelphia completed a legal analysis of the issues at Parents United's request. Also signing on to the complaint are the Philadelphia Home and School Council and the Philadelphia branch of the NAACP.