Archive: September, 2011
Kristen Graham
Last school year, I wrote about Playworks, a nonprofit that worked in 11 Philadelphia School District schools to structure activities for students at lunch and recess.

Each school involved with the organization got a Playworks coach, a full-time staff member who organized games, taught children rules, and provided an extra set of eyes and ears during student downtime — when fights and bad behavior often break out.

The program costs $55,000 annually to run; the schools themselves came up with about $23,000, and Playworks funded the rest.

Dylan Purcell
The Pennsylvania Department of Education Thursday released the PSSA test scores for the 2010-11 school year that measure academic progress.
Fewer than half of the schools in the Philadelphia District met state performance standards while more than four out of five schools in the suburbs met the mark.
Search below for Pennsylvania School of School Assessment results for all schools and districts statewide including Philadelphia and its suburbs.
To search again,
click here
.
Kristen Graham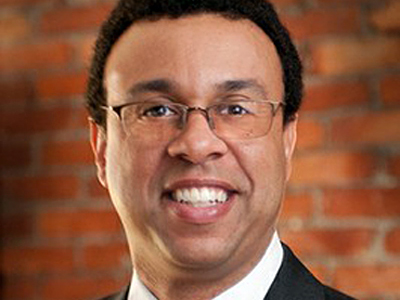 And now there are three.
On Wednesday morning, Wendell Pritchett signed the oath that made him a member of the Philadelphia School Reform Commission, the mayor's office said tonight.
The Rutgers-Camden chancellor, an appointee of Mayor Nutter, signed a document that read: "I, Wendell Pritchett, do solemnly swear that I will support, defend the Constitution of the United States, the Constitution of the Commonwealth of Pennsylvania and the Philadelphia Home Rule Charter as it applies to the School District of Philadelphia and that I will discharge the duties of my office with fidelity."
Kristen Graham
UPDATE, 2:05 p.m.
It looks like Denise McGregor Armbrister is in line to run the newly-scheduled Oct. 5 SRC meeting. According to SRC policy, "in the absence, disability or disqualification of the Chair, the remaining Commissioner with the longest continuous service on the SRC shall preside over the meeting." Commissioner Armbrister has the longest tenure on the SRC. She was appointed in 2007, and her term expires in January.
EARLIER

Kristen A. Graham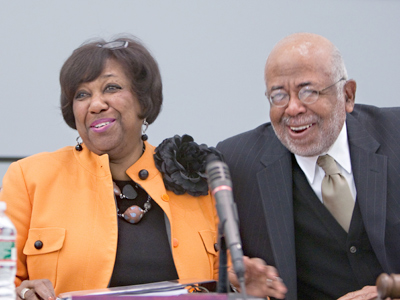 Chat today with Kristen Graham about the School District of Philadephia. The chat begins at noon. On mobile? Click here.
Kristen Graham
The U.S. Department of Education announced the 2011 National Blue Ribbon Schools today, and Philadelphia's Central High is a winner.
The prestigious award honors public and private elementary, middle and high schools either for high levels of student achievement or a narrowing achievement gap.
"America's long-term economic prosperity and civic engagement depends on our children receiving a world-class education," U.S. Secretary of Education Arne Duncan said in a statement. "National Blue Ribbon Schools are committed to accelerating student achievement and preparing students for success in college and careers. Their success is an example for others to follow."
Kristen Graham
The Philadelphia School District's $629 million budget gap strikes again.
News of how the cuts will affect students is slowly trickling out as the school year gears up, and this time, middle schools have taken a hit. The middle school athletic budget was cut from $1.4 million to $400,000, officials said.

"We are trying to restructure and realign to be as efficient as we can," said Dennis Creedon, the district's deputy chief of academic enrichment and support. "We also want to make sure that children do not lose opportunities."

Kristen Graham
I've fielded this question from a number of folks recently: How many Philadelphia School District teachers are still laid off?
You ask, I answer!

In June, the cash-strapped district, facing a $629 million budget gap, laid off about 2,700 employees. Among them were more than 1,000 teachers.