Kristen Graham
Hi, all. Tonight, I'll be livetweeting the School Reform Commission's strategy/policy/planning meeting, which will tackle the subject of career and technical education (also known as vocational education.)
We talk a lot about kids being ready for college, but we know that strong career and technical ed programs are crucial for many kids. And the Philadelphia School District has acknowledged that its programs need to be significantly strengthened.
So, follow along here, or on Twitter. On a mobile device? Click here. You can also stream the meeting directly at the district's website.
Kristen Graham
A newly-formed umbrella group of many of the city's leading education nonprofits hopes to affect the upcoming Philadelphia teachers' contract.
The "Coalition for Effective Teaching," made up of the Aspira Association, Congreso de Latinos Unidos, Education Voters of Pennsylvania, Philadelphia Education Fund, Public Citizens for Children and Youth, The Urban League of Philadelphia and the United Way of Greater Philadelphia and Southern New Jersey has studied the current Philadelphia Federation of Teachers contract and is today announcing recommendations for changes, both for teachers and the Philadelphia School District management.
Kristen Graham and Karie Simmons
Tonight, the School Reform Commission will be hearing from parents, teachers and community members in two more formal school closing hearings - for M.H. Stanton Elementary, in North Philadelphia, and Beeber Middle School, in West Philadelphia. (They were late additions to the closing list, and so not voted on when the SRC moved to shut 23 schools last month.)
I'll be livetweeting; follow along here or on Twitter. On a mobile device? Click here.

Earlier today, my colleague Karie Simmons covered a press conference where concerned citizens - and Councilwoman Jannie Blackwell - said they will continue to try to halt the closings.
Kristen Graham
Two city schools in Feltonville were locked down and police besieged a home in the neighborhood Thursday after four students reported a woman had pointed a weapon at them on their way to school, police said.
Using a robot, police, however, determined no one was in the house and declared an all-clear just before noon.
Police later executed a search warrant at house on the 4600 block of Ella Street but left empty handed.
Kristen Graham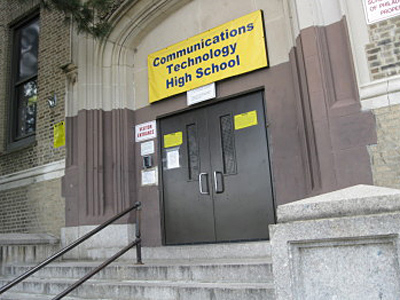 UPDATE, 2:30 p.m.
That two Philadelphia principals whose schools are under investigation for cheating have surrendered their administrative licenses sends a clear message, a state official said Wednesday afternoon.
"This is evidence that the department is serious about cracking down on this type of activity," said Tim Eller, spokesman for the state Department of Education. "We're intent on weeding this type of behavior out; it ultimately hurts children."
Kristen Graham
5:50 p.m.:
Nobody thought the Philadelphia School District's 2013-14 budget would be pretty, and it's not: a $2.6 billion spending plan with a gap of $242 million.

The best-case scenario to fill that gap, district officials said Thursday night, was the city coughing up an additional $60 million, the state an additional $120 million, and unions agreeing to $134 million in givebacks.

Everyone involved acknowledged it was a brutal spending plan.

Chief Financial Officer Matthew Stanski described it as a "shared sacrifies budget," and said that after the School Reform Commission was forced to borrow $300 million just to pay its bills through the end of June, and close over 30 schools in the last 18 months, the new budget would at least wipe out the structural deficit.

Superintendent William R. Hite Jr. said protecting classrooms was a top priority.

"We're trying not to impact schools any more than they've been impacted already," Hite said.

The operating budget will not require the loss of any classroom jobs. But the loss of $134 million in federal grant funds - that's a separate pool of money - could mean the loss of 1,300 school and school-related positions.

Expiring federal stimulus money, cuts to Title I, the loss of large Department of Labor and Department of Education grants all mean that the district's neediest children are likely to be affected.

Hite described the federal cuts as affecting "highly impacted groups of students - special ed, free and reduced lunch, English language learners."
Kristen Graham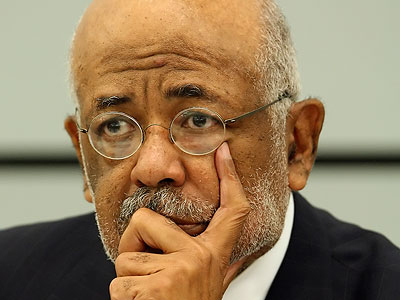 Former Philadelphia School Reform Commission chairman Robert L. Archie Jr. violated the state's ethics act when he voted to ratify a contract between the school system and the production company responsible for a Tony Danza reality show shot at Northeast High, Ethics Commission officials said Tuesday.
In 2009, Teach Productions, Inc. agreed to pay the Philadelphia School District's legal fees related to the TV show — legal fees that ultimately went to Duane Morris, LLP, the law firm where Archie is a partner. The ethics panel ruled that was "a transgression" of state law.

Archie must pay Pennsylvania $6,600. It's believed to be the first time an SRC member was found to violate ethics laws.
Kristen Graham
The Philadelphia School District just announced three companies won the right to be considered to run three public schools being given to charters. They're all familiar names - Mastery Charter Schools, Universal Companies and Scholar Academies.
All currently run at least one Renaissance school - that's a low-performing district school given by the district to a charter company.
Mastery runs Harrity, Mann, Smedley, Clymer and Gratz High; Universal runs Bluford, Daroff, E. Vare and Audenried; and Scholar Academies runs Frederick Douglass. All three operators also have freestanding charter schools in the city, as well.