Archive: April, 2011
Kristen Graham
UPDATED, 6 p.m.
In a pre-School Reform Commission budget briefing, Philadelphia School District Chief Financial Officer Michael Masch said that to close a $629 million budget gap, the district must lose about 16 percent of its workforce - 3,820 jobs. That includes a reduction of 1,260 teaching jobs, or about 12 percent of the teaching force. The district says there will be a loss of 650 noontime aides, nearly 400 custodians, more than 180 counselors and 51 nurses would also face job loss. Still, it's not yet clear how many layoffs that will mean, because an early retirement offer has been made to employees, and we don't know how many folks will take advantage of that.

The district will also lose full-day kindergarten. It's going to a half-day program, as was in place years ago. Kindergarten is actually not mandated by the state - though everyone offers it, Pennsylvania doesn't require children to attend school until age 7 in Philadelphia, and even older in the rest of the state. That doesn't mean that cutting K is a good idea, but it's possible because it's not required.
Kristen Graham
Hundreds of Philadelphia School District students, parents, and community members converged on Harrisburg today to rail against Gov. Corbett's proposed budget and what it would mean for city schools.
The district, which receives more than half of its funding from state sources, is facing a budget gap of $629 million. Support for Philadelphia schools has cooled considerably since Gov. Rendell's departure - there's a decidedly anti-Philly feeling in Harrisburg these days.
So what exactly would big cuts in education aid mean to you, Cameron Gaillard, seventh grader at Bache-Martin Elementary School?
Kristen Graham
This breaking news from my colleagues Martha Woodall and Sue Snyder: http://tinyurl.com/3nr4h7p
Essentially, Mayor Nutter has asked his chief accountability officer to investigate the Philadelphia School Reform Commission's handling of the King High School charter situation, including the roles of SRC Chair Robert L. Archie Jr. and state Rep. Dwight Evans (D., Phila.)
King was named a Renaissance school in January. It was to become a charter in September, but now that process is on hold for a year because of two providers' withdrawals from the process and questions about a private meeting.

Kristen A. Graham
Join Kristen Graham for a chat at 4 p.m. Monday on Philadelphia publc schools. On mobile? Click here to join.
Kristen Graham
My colleague Susan Snyder just broke the news (http://www.philly.com/philly/news/breaking/20110421_MLK_High_charter_plan_falling_apart.html) that Foundations, the nonprofit education company who was on tap to run Martin Luther King High School as a Renaissance charter school in the fall, has withdrawn from consideration.
As Sue reports, Foundations backed out Wednesday night, citing a climate of "unrelenting hostility."

Foundations' road has been bumpy. Initially, the King School Advisory Council selected Mosaica, an Atlanta-based for profit education firm, to run the school. The SRC even voted to award Mosaica the contract. But the day after the vote, Mosaica abruptly withdrew, leaving Foundations the school.
Kristen Graham
Salve! (That's all I remember of the few phrases my grandmother, a Latin and English teacher, taught me.)
This good news from my education team colleague Martha Woodall, about a unique Philadelphia charter school whose students have done something pretty special:
Officials at Boys Latin of Philadelphia Charter School announced Tuesday that 15 students have earned silver and gold medals for their achievements on the National Latin Examination.
Kristen A. Graham
Chat with Inquirer schools reporter Kristen Graham starting at noon today.
Kristen Graham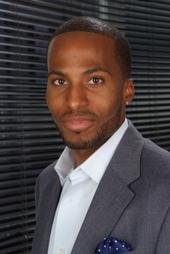 As our recent investigative series on violence in the Philadelphia School District ran, I heard from a number of people who wanted to know what could be done to fix this huge, systemic problem. One of the experts we spoke with for the series, Dr. Charles A. Williams of Drexel University's Center for the Prevention of School-Aged Violence, wrote an essay on one way to tackle the problem. What do you think?
Dr. Williams writes:

The recent Inquirer series "Assault on Learning" was eye-opening, evoking a strong emotional response and chronicling what many have known for years — that Philadelphia has a serious problem of school violence.