Archive: November, 2011
Kristen Graham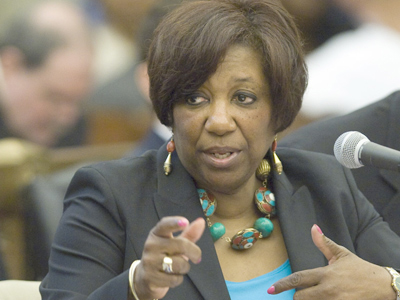 You didn't think you'd heard the end of Arlene Ackerman, did you?
As the Daily News has reported, the controversial former Philadelphia School District superintendent has applied for unemployment benefits. That's on top of the payout of nearly $1 million that she got as a result of her separation agreement.
It's a shock. But if you read Ackerman's separation agreement carefully, you saw this coming.
Kristen Graham
A special School Reform Commission meeting is scheduled for today at 11 a.m., and I'll be live Tweeting. Follow along here, or follow me on Twitter @newskag.
On the agenda: a bond sale and approving the Great Schools Compact, an agreement that would give charter schools more freedom to expand in exchange for more accountability. This agreement is driven by a possible grant from the Gates Foundation.
The Philadelphia School District is now live-streaming its meetings, too.

Kristen Graham
I had a "where am I?" moment at the most recent School Reform Commission meeting.
There were commissioners sitting at a long table in the front of the Philadelphia School District's auditorium. There was an agenda, presentations, resolutions, an award handed out to a star high school senior.
But it was a decidedly different vibe from the SRC meetings I'd become accustomed to sitting through over the past three-plus years. After presentations on Renaissance schools and a new compact with charter organizations, the SRC took questions from the audience.
Kristen Graham
UPDATE, 3:45 p.m.

It seems that Pedro Ramos will waste no time in making his mark on the SRC. As he said in an Inquirer interview earlier this week, he will bring a committee structure to the commission. That should allow for better discussions of the important matters that come before the SRC.
A finance and audit commitee will be ultimately chaired by Feather Houstoun, after she's confirmed by the state Senate. For now, Ramos will chair the committee. A commitee on safety and engagement will be chaired by Lorene Cary. Joseph Dworetzky will chair a committee on charter schools, turnarounds, and facilities master planning. Wendell Pritchett will chair a group on higher ed, career and technical education, data and school innovation.
Kristen Graham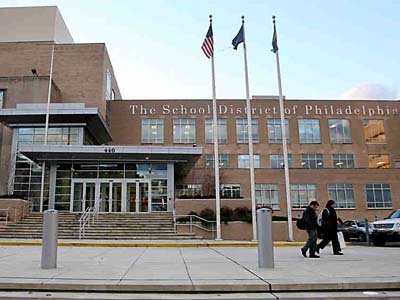 The Philadelphia School District has proposed closing nine schools and changing grade configurations at 17 others, and will hold a series of public meetings on the subject beginning this Saturday. LIVE NOW: we're live chatting the closings with Danielle Floyd, the district official who's been the point person for the facilities master plan. Floyd is Deputy for Strategic Initiatives.
Kristen Graham
Pedro Ramos is officially a member of the Philadelphia School Reform Commission.
Ramos, the former school board president, city solicitor and managing director, was confirmed by the Pennsylvania state Senate this afternoon. Ramos, who was nominated by Gov. Corbett, also becomes SRC chairman.
His term runs through January, 2014.
Kristen Graham
It was an eye-opening figure — there are 70,000 excess seats in the Philadelphia School District, officials told the public earlier this year. Enough empty chairs to fill a football stadium.
In the past decade, the district's student population has declined dramatically, dropping by 50,000, largely because of a growing charter school movement.

But it's safe to say that there's some skepticism around that 70,000 empty seat number.