Archive: October, 2011
Kristen A. Graham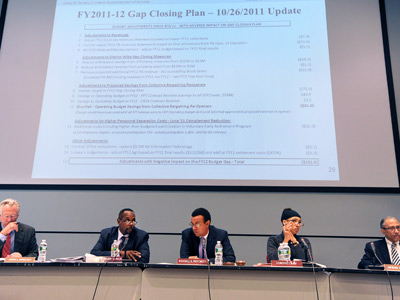 Join Inquirer schools reporter Kristen Graham at noon today for a chat on the School District of Philadelphia. On mobile? Click here.
Kristen Graham
Be still, my heart.
It's a big day for folks who follow the Philadelphia School Reform Commission but can't get to its meetings, which happen two Wednesdays a month, almost always in the middle of the day. The Philadelphia School District just announced that it will be televising the next SRC meeting, scheduled for Wednesday, on PSTV, the district's public-access cable channel. (That's Comcast channel 52, FIOS channel 20, if you live in the city.) The meeting will also be livestreamed at www.philasd.org.
That next meeting - scheduled for Wednesday at 3 p.m. - is a big one. Officials will present recommendations for school closings and consolidations as part of the district's Facilies Master Plan process, which is years in the making. That portion of the meeting will begin at 5 p.m.

Kristen Graham
Update, 5 p.m.

The Philadelphia School District must cut $22 million on top of the more than $600 million in cuts it has already made, Chief Financial Officer Michael Masch said at the School Reform Commission meeting today.
Masch recommended a further $10 million reduction in school budgets, which have already taken a hit. Also on the table are cuts in instrumental music, athletics, bilingual counseling assistants, educational technology, psychologists and English language learner instruction.
Kristen Graham
Three Lincoln High School students were detained by Philadelphia School District police after allegedly setting a fire this morning.

The students are accused of starting a paper fire in a doorway at Austin Meehan Middle School, which is adjacent to Lincoln's campus on Ryan Avenue in the Northeast. The incident occurred at about 10 a.m.

There were no injuries and no major property damage, according to Fernando Gallard, a district spokesman.

Kristen Graham
The Philadelphia School District should pay more attention to issues of violence and safety. It's not looking for Superman to be its next CEO. And it has to repair broken relationships with the public, three incoming School Reform Commission members said today.

New SRC members Lorene Cary and Wendell Pritchett and Pedro Ramos, who has been nominated to the panel by Gov. Corbett but awaits state Senate confirmation, spoke on WHYY's Radio Times this morning.

"We have to re-build, re-establish, re-earn public confidence," said Ramos, a former school board president who will become SRC Chairman if confirmed.

Kristen Graham
When two University of Pennsylvania researchers set out to study whether efforts to recruit more minority teachers had been successful, they found a surprising thing.
Those efforts have largely worked.

Conventional wisdom holds that though American students have becoming more diverse over the years, their teachers have not.

Kristen Graham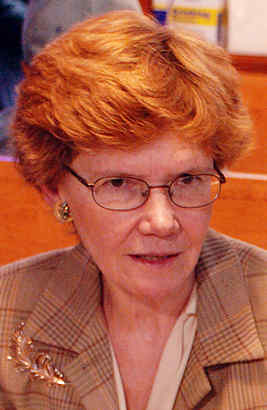 Update, 12:40 p.m.
Mayor Nutter has weighed in on Feather Houstoun's nomination to the SRC.
"Feather Houstoun is one of Philadelphia's most dedicated and accomplished public servants, and her appointment will help the SRC move forward with its difficult and critical work," the mayor said in a statement. "While serving at the William Penn Foundation, Feather left an undeniably positive and lasting impact on the entire Philadelphia region. As a SRC member, she would be able to bring her expertise and passion to improving the lives of Philadelphia's students."
Kristen Graham
As it prepares to close schools, the Philadelphia School District must prepare for a potentially politicially painful process that probably won't generate much revenue, according to a report by the Pew Charitable Trusts' Philadelphia Research Initiative released today.
The report examined districts that have engaged in large-scale school closings over the past decade, including Chicago, Detroit, Kansas City, Milwaukee, Pittsburgh and Washington.
It concluded that short-term financial gains have "been relatively small in the context of big-city school-district budgets, with the largest savings achieved when closings were combined with large-scale layoffs. Longer-term savings are difficult to project."