Archive: February, 2012
Kristen Graham
A bit of Catholic school news...
Brother Timothy Ahern, president of West Philadelphia Catholic, has resigned his post effective immediately, the Archdiocese of Philadelphia said in a statement Thursday.
West Catholic is one of the schools the Archdiocese has ordered to close at the end of the year. Brother Tim, a West Catholic alumnus, decided not to appeal the decision. He said he did not want to raise false hopes by appealing.
Kristen Graham
UPDATE, 6:30 p.m.
Councilman Bobby Henon, on his Facebook page, is reporting the deal is done.
District spokesman Fernando Gallard said he could not confirm the news.
Kristen A. Graham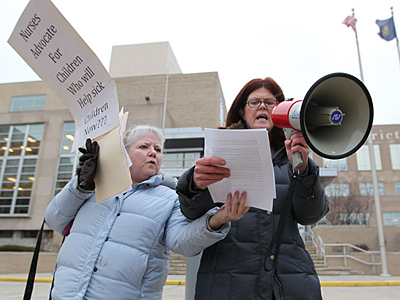 Join Kristen Graham for chat today at noon on the Philadelphia School District. On a mobile device? Click here to join the chat.
Kristen Graham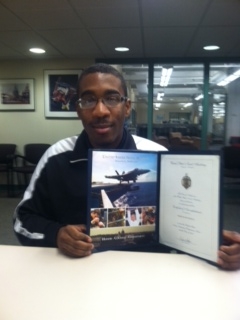 Meet Shaquil Keels.

The senior at Randolph Technical High was recently accepted to into the Naval Academy Preparatory School, a yearlong program that's a gateway to the U.S. Naval Academy.
"Class of 2017," he notes proudly.
Kristen Graham
Starting next week, the Philadelphia School District will cancel all weekend programs and shut school buildings an hour early during the week in order to save $2.8 million.

The efficiencies are necessary to close a $61 million budget gap by June, officials said.

Spokesman Fernando Gallard on Saturday confirmed that the district is "planning on closing the schools on the weekends" and at 8 p.m. on weekdays, and said an official announcement would be made early this week.

Kristen Graham
UPDATE, 6 p.m.:
Arlene Ackerman has confirmed that her unemployment claim has been denied. In an e-mail to The Inquirer, she wrote:
"I got the letter more than three weeks ago. Though encouraged to do so, I decided not to appeal the decision. I am moving on and Philadelphia is a closed chapter in my life. I pray for the children of Philadelphia.....that is all that I can do now."
Kristen Graham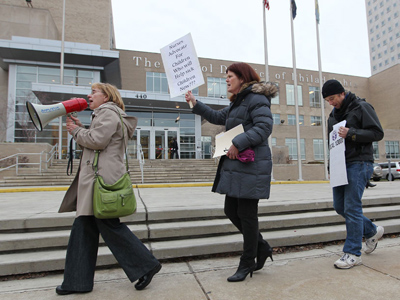 In an attempt to halt the practice of having principals, secretaries, gym teachers and other non-medical personnel administer medication to city school children, the Philadelphia Federation of Teachers has filed a formal complaint with the state health department, officials announced today.
The complaint charges that the Philadelphia School District is "endangering the lives of the school children it is required to protect."

Faced with a budget shortfall of over $700 million, the district laid off 47 school nurses effective Dec. 31. Most schools are now without full-time nursing care, though the district says that it has stitched together a system where all "medically fragile" students have nursing services.