Sam Donnellon, Daily News Sports Columnist
Video: Sam Donnellon of the Daily News breaks down the Flyers' 3-2 loss to the Maple Leafs on Thursday night at the Wells Fargo Center.
Sam Donnellon, Daily News Sports Columnist
"Name me your top five Super Bowl plays," Bob Horowitz, the executive producer of the annual "Super Bowl's Greatest Commercials was saying before the weekend." And then name me your top five Super Bowl ads."
Point well taken, since everyone can usually list five great commercials from a single Super Bowl – particularly when the game's a dog.
Super Bowl XLV was no dog, once again winding us down to the final monutes.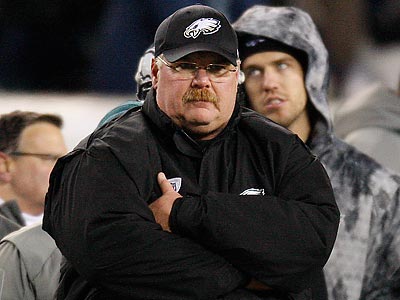 Join Daily News columnist Sam Donnellon for a live chat about the Eagles' 21-16 loss to the Packers that knocked the Birds out of the playoffs, today at 1 p.m. as part of the Hot Button.
If you're on a mobile device, click here to follow along and send in questions.
Sam Donnellon, Daily News Sports Columnist
WASHINGTON -- Jayson Werth says he has not circled his calendar for his first game against the Phillies.

"I haven't looked that far ahead," Werth said during his introductory news conference with the Washington Nationals. "I haven't looked at the schedule to see. But that's not something that's very important to me."

We looked. It's April 12 at Nationals Park, the 10th game of the season.

Werth was asked often about the Phillies, especially since his news conference came 2 hours before the Phillies introduced his close friend, Cliff Lee.

"I had a great time in Philadelphia, I really did," Werth said. "And the things we accomplished it proved it's not easy to win and we won. I take from Philadelphia a sense of accomplishment and I look back on those times they were more than happy times.

"My former teammates will be held very special to me, especially as my life and career goes on. Those are things that can't be taken away. But I'm here to start fresh and to build anew I guess you could say. And I'm on board for that and excited for the task ahead."

In Philadelphia, Lee was asked about his close relationship with Werth.

"I don't know if I can say exactly how that conversation went down here, to be honest with you," Lee said. "I know once we both got on the free agent market, we talked about trying to get on the same team. Obviously when he signed with the Nationals and I signed here, it didn't happen.

"When he found out I was coming here, he wasn't the happiest person in the world," Lee said, smiling. "I'll put it that way."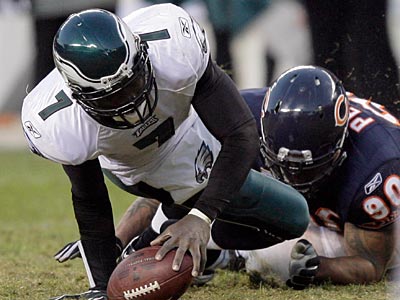 Daily News columnist Sam Donnellon takes your questions about the Eagles' loss to the Chicago Bears in a live chat at 1 p.m.
On a mobile phone? Click HERE to join the chat.
Sam Donnellon, Daily News Sports Columnist
SAN FRANCISCO – The first hint of hooch wafted through the air immediately after Edgar Renteria went yard. Within moments after Brian Wilson struck out for the final out of the World Series, a man in a yellow windbreaker took out a brick of the stuff and lit it on fire, waving it in the air from the unlit end so ``Everyone can feel the love.''
It wasn't exactly Haight-Ashbury – too many black and orange hats and too many orange t-shirts – but the scene around 7:30 in front of City Hall last night – where thousands had congregated to watch the Giants win the World Series on a big screen television -- was distinctly San Francisco.
Cars and skateboards flying down Market Street, the former blasting horns. Fans lining up on both sides as if it was a parade, screaming, screaming, screaming.
Sam Donnellon, Daily News Sports Columnist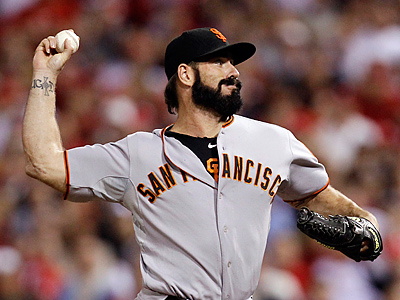 Their final game was emblematic of their season: A quick early surge of offense, nothing in the middle, runners left on base everywhere.
Eliminated by the Giants, 3-2, in Game 6 last night, the Phillies will not make their third straight trip to the World Series because they could not generate rallies, plain and simple. Their biggest hit of the night was Chase Utley's first-inning double into the rightfield corner, driving in the first run and setting up the second. They were 2-for-2 with runners in scoring position at that point.
Then Jonathan Sanchez left the game.
Sam Donnellon, Daily News Sports Columnist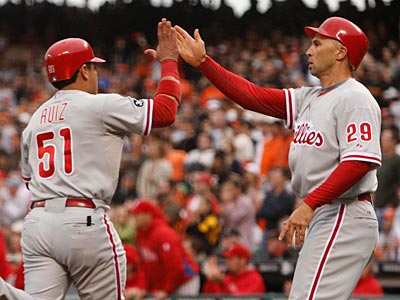 SAN FRANCISCO -- He said it the other day. He says it all the time.
``The bottom line is the final score,'' Roy Halladay told people dissecting his previous two postseason starts and his well-chronicled struggles against the Giants. ``How you get there doesn't always necessarily matter as much.''
Halladay and the Phillies got there the most excruciating way possible in last night's 4-2 Game 5 victory. Without his best fastball, or his customary pinpoint control, the Phillies ace scraped and scuffled through six innings. He retired the side in order just once, battled through some chilling downpours and some uncustomary emotions throughout, but left with a one-run lead, with his team in position to push this National League Championship Series back to Philadelphia.
Game 5 in miserable chilling rain.