David Silva, 17, who was nearly killed when a hit-and-run driver struck him while he was riding his bicycle in Philadelphia's Tacony section more than a year ago, continues to make slow progress in his recovery from severe brain damage, and his friends and family continue to raise funds to make that recovery possible.
Still hopeful that the police will find the driver of the car involved in the incident, Silva's supporters right now are raising funds to buy a handicap-accessible van to transport Silva to his medical appointments. Two websites have been set up for that purpose, here and here.
Silva was a freshman at Abraham Lincoln High School on April 3, 2012, when he was riding his bicycle on Tyson Avenue near Ditman Street around 10:15 p.m. Silva, who was not wearing a helmet, was struck by a small, dark, four-dour sedan, perhaps an older and beat up car. He suffered traumatic brain injuries and has been unable to walk or breathe on his own and can't talk. Inquirer reporter Maddie Hanna wrote about his plight in November.
A police officer shot and wounded a man who was stabbing a father and son on a South Philadelphia street Thursday night.
"It's good the officers arrived when they did," said police spokesman Lt. John Stanford. "They probably saved two lives."
The violent episode developed around 10 pm when 3rd District patrol officers responded to a fight in the street at 10th and Mifflin Streets. There, they found a 23-year-old Asian man stabbing at a 50-year-old man and his 24-year-old son.
A 23-year-old man wounded in a double shooting in South Philadelphia late Thursday night has died.
Around 11:30 p.m., the man and a 22-year-old woman were shot multiple times in a hail of gunfire at 7th and McKean Streets, police said.
The man, whose identity police have yet to release, was shot in his head and body, police said. The woman was shot twice in her right thigh. She was found lying in an abandoned lot a short distance away from the male victim, police said.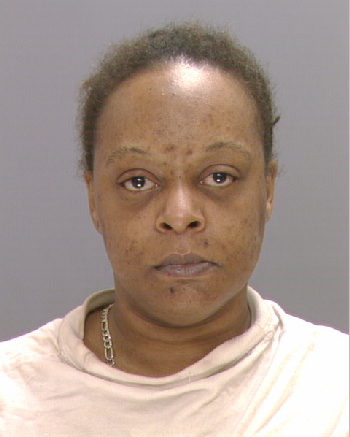 Police have arrested the girlfriend of Peter Miles and charged her in the murder of the 59-year-old military veteran found Friday morning stabbed to death in his West Philadelphia rowhouse.
Carolyn Harris, 37, lived with Miles on the 5300 block of Poplar Street, police said.
On Friday morning, Miles' stepson went to check on him after he had not heard from Miles in a few days.
Peter Miles' stepson was worried. He had not heard from his stepfather in a few days so Friday morning he stopped by Miles' rowhouse on the 5300 block of Poplar Street.
On the second floor, he found Miles, 59, dead from three stab wounds to the right side of his chest.
Miles was pronounced dead at the scene by paramedics.
An apparently very thirsty thief attempted to carjack a Deer Park water delivery truck, according to police.
Around 11:50 a.m., a black male wearing a Brooklyn Nets jacket tried to steal the truck at JFK Blvd. and 15th Street, police said.
He did not display a weapon, police said.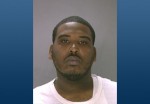 It was a cold-blooded killing two nights before Christmas: a 45-year-old man shot dead in front his 5-year-old son in the parking lot of a South Philadelphia Walgreens.
Wednesday, police announced the capture of Jahmir Harris, 23, of Point Breeze in the holiday season murder of Louis Porter.
Harris ambushed Porter in the store parking lot on the 2300 block of Oregon Avenue. A security camera captured footage of the killing.
Police have identified the man charged in Sunday's home invasion near the Temple University campus as 19-year-old Jamar Trusty. Trusty lives on the 1700 block of N. 16th Street, police said, which is just a few blocks away from the house that was targeted in the armed robbery.
Investigators are still looking for two other men believed to have been involved in the invasion. One was described by police as a black man, 18 to 25 years old with a chubby build. He was wearing a dark hooded shirt. The other was a black man seen wearing a brown shirt with white lettering.
Police also have charged Temple student Massimo Pulcini with possession with intent to distribute. Investigators believe Pulcini, 21 was selling marijuana out of the house on the 1500 block of Page Street, and that the activity drew the attention of Trusty and the other gunmen, who watched the house before bursting in with guns.