Rick O'Brien, Inquirer Columnist
The Inquirer TOP 25
FOOTBALL
Last week's rankings in parentheses.
Rick O'Brien, Inquirer Columnist
PIAA District 1 Class AAAA Championship Game Results
2013: Neshaminy 42, North Penn 7
2012: Coatesville 59, Spring-Ford 28
Rick O'Brien, Inquirer Columnist
Week 15
Friday
PIAA Class AAA State Semifinal
Rick O'Brien, Inquirer Columnist
ST. JOSEPH'S PREP 21, PARKLAND 10
BETHLEHEM, Pa. - Chris Martin says he received medical clearance early in the week to return from a knee injury suffered three weeks ago.
"The orthopedic surgeon said Monday it was pretty much my decision when I wanted to come back," the St. Joseph's Prep quarterback said. "I got my brace Tuesday, and I knew it was going to give me the support I needed."
Rick O'Brien, Inquirer Columnist
St. Joseph's Prep 14 7 0 0-21
Parkland 0 3 0 7-10
SJP: Olamide Zaccheaus 48 pass from Chris Martin (Pat Walsh kick)
Rick O'Brien, Inquirer Columnist
NESHAMINY 42, NORTH PENN 7
With a lights-out showing along the line of scrimmage, Neshaminy ended its recent playoff frustration against North Penn in no-doubt-about-it fashion.
And the determined Redskins set the tone early on Friday night, racking up 179 rushing yards, 10 first downs, and three touchdowns in the opening 12 minutes.
Rick O'Brien, Inquirer Columnist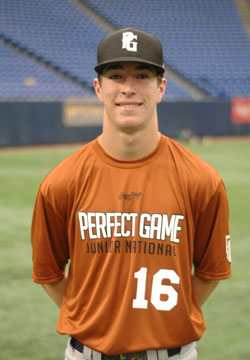 La Salle's Jimmy Herron, a speedy junior outfielder, committed Friday night to play his college baseball at Duke.
"I went down there at the end of the summer, and I really liked the school and the coaches," the 6-foot-1, 180-pounder said. "And the baseball program is doing great things."
Herron, who has been clocked at 6.36 seconds in the 60-yard dash, also had scholarship offers from Notre Dame and Nebraska.
Rick O'Brien, Inquirer Columnist
CENTRAL 6, NORTHEAST 3 (OVERTIME)
Central coach Rich Drayton was first to be doused with ice-cold water. After that was accomplished, the joyous players, grabbing another bucket at chilly Northeast High, zeroed in on the game's hero.
"Yeah, they got me pretty good," multipurpose standout Walter Pegues said. "I tried to get away, but couldn't. It wasn't that bad. I was too caught up in the moment to really feel it."