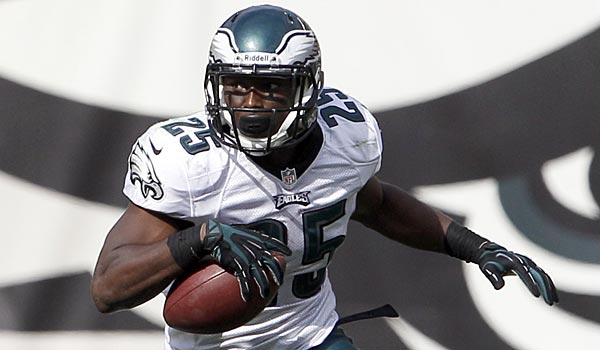 LeSean McCoy rushed for 81 yards and a touchdown against the Ravens in Week 2. (Yong Kim/Staff Photographer)
Second-week surprises—Arizona beat New England? Seattle beat Dallas?—have created a muddled pack of 1-1 teams in search of their 2012 identities. Just five teams remain unbeaten after two games, including the Eagles, while six remain winless, including an unlikely and unlucky New Orleans.
1. San Francisco (2-0); Last week: 1: Alex Smith completed 20 of 31 passes for 226 yards and 2 TDs and extended his franchise-record streak of passes without an interception to 284, including postseason games as the 49ers beat Detroit for the ninth straight time, 27-19. The defense was equally impressive, holding the Lions' offensive juggernaut to just 296 yards of total offense. Next up: at Minnesota.