Eagles rookie camp is underway and will continue through Sunday, although the camp is now closed to the media. After minicamp, the next dates of relevance will be May 27-29, when OTAs will begin. And so, next week, I'm going to squeeze in a quick week off. Trust me when I say I'll miss the polite and considerate notes you're all so kind to share in the comment section.
I'll have some things written in advance to carry the Red Zone blog through the week, but for now... Eagles notes!
Eagles will miss Robert Mathis Week 2
Last year, the Eagles caught a number of breaks throughout the season, as great players were injured when they played Philly. The Eagles missed Aaron Rodgers, Tony Romo, Adrian Peterson, DeMarcus Ware, and others. In Week 2, they'll catch a break by not having to face the Colts' Robert Mathis, who was suspended for testing positive for performance enhancing drugs. Mathis led the NFL in 2013 with 19.5 sacks.
Taylor Hart a "developmental rookie to watch"
ESPN analyst and former Eagles scout Louis Riddick listed five Day 3 developmental rookies to watch. Riddick's criteria:
Taking a close look at the 2014 draft, I have identified five players from Day 3 who I believe are worth keeping an eye on both in the short term and in the long term (three to four years). These players have the physical skills and instincts that can be turned into "winning talent," provided that they themselves have the competitive staying power to see it through to completion, and the teams that drafted them maintain continuity and consistency over the next several years.
Eagles 5th round pick Taylor Hart was the 3rd player listed:
3. Taylor Hart, DE/DT, Philadelphia Eagles (fifth round, No. 141)
Program and scheme familiarity are two of the most important variables when it comes to projecting future player performance, and Hart has both working in his favor in Philadelphia. Having played for Eagles head coach Chip Kelly at the University of Oregon in a 3-4 scheme very similar to the one that is currently being run in Philadelphia, he will immediately be able to hit the ground running both in terms of what is to be expected from a training and preparation standpoint, as well as from a schematic and technical one. Look for Hart to continue to make strides in terms of his muscular/physical development, as he already has shown the competitive character and fundamental understanding of how to play the DE position in the 3-4 at a high-enough level to suggest a bright future in Philadelphia.
Eagles reporter "question face-off" rankings
If you've ever watched an Eagles press conference in a packed interview room, you've undoubtedly seen/heard a couple reporters try to ask questions simultaneously, and typically, whoever asks their question louder and with more authority will get their opponent to concede. It's what I like to call the "question face-off," and it takes a certain level of skill.
Over the last three months, I've been analyzing and ranking draft prospects. The draft is over, but it's hard to just turn off my need to rank and analyze. And so, during this slow time I'll turn my attention to the Eagles' beat writers, and rank their ability to win "question face-offs." My top 5:
1) Paul Jolovitz, aka "Jolly," WIP Radio: Jolly's biggest strength is his loud voice. On one occasion, I sat next to Jolly in a presser, and because he was so close to me when he fired off his question, my recorder picked him up much more loudly than Chip Kelly up at the podium. Jolly's voice, through my headphones, almost blew out my eardrums. Jolly also has another smart tactic. He'll ask his question louder than everyone, and once he has eliminated his competition, he'll stop, and start his question over from scratch. That's a veteran move.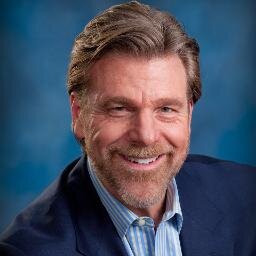 2) Howard Eskin, WIP Radio: In just about any Eagles press conference, Eskin likes to be off to the side, not in one of the chairs set up for the media, at almost a 90 degree angle from the interviewee. If you see Chip Kelly with his head turned completely to one side or another, there's a good chance it's an Eskin question. Sometimes Eskin will stand, other times he'll slide a chair over, but he'll always be in that spot. Therefore, proximity to the interviewee is one of Eskin's advantages, and as a wily vet, he also does a good job timing out when the interviewee is wrapping up his answer to the previous question. Also noteworthy for his ability to time out his questions is Bo Wulf of the Eagles' website.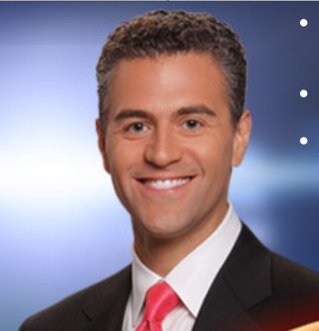 3) Jeff Skversky, 6 ABC Philadelphia: As reporters, we all have different target audiences, and therefore, our questions are going to vary drastically. For example, a guy like Sheil Kapadia of Birds 24/7 might ask Chip Kelly if the Eagles liked what they saw numbers-wise from the Giants' defensive front, which triggered the offense to run the ball on one of their packaged plays even though it was 3rd and 9. Sheil's audience cares about such things. The majority of the people watching the 6:30pm local news have no idea what a "packaged play" is. And so, Skversky's questions are going to be far more basic and/or quirky. Two of my all-time favorites:
• He asked Andy Reid if Eagles fans would be annoyed by the signing of former backup center Dallas Reynolds because his first name is Dallas.
• One of the things Chip Kelly brought with him from Oregon was his picture placards, which are used as communication tools from the sidelines to the players on the field. Since he's now in Philly, the placards now have Philly themes, shown here:
During one press conference, Skversky tried asking Chip about the placards. He was rebuffed repeatedly, but that didn't stop him from circling back almost a half dozen times:
Skversky: Can you kind of talk about what's behind the big signs that you guys use and why you went that route in college and brought it to the NFL?
Chip: No. Next question.
Skversky: Can you elaborate on that?
Chip: No, we're not ‑‑ we could tell you what all our signals are, too, but that's not going to help us.
Skversky: Just why you went that route.
Chip: Honestly, no, we can go on to something else. I'm not going to explain why we go through that whole thing.
(There were about 5 minutes or so of football questions, when Skversky doubled back on the placard questions)
Skversky: Different players, did they kind of chip in and say, hey, let's do a cheesesteak, let's do a Ben Franklin thing and things like that? Did they give different ideas?
Chip: I have no idea what a Ben Franklin thing is, so you lost me on that.
Skversky: Well, either a Ben Franklin or a cheesesteak and all that stuff. Did they say, hey, let's do a picture of this?
Chip: You're still on the sign thing?
Amazingly, Skversky asks these types of questions with a high level of projection and confidence, which is quite frankly very impressive, and something I respect.
Still, losing a question face-off to Skversky is the worst, because not only do you experience the bitter taste of defeat in losing the face-off, but whatever he's going to ask is going to prompt a response that is useless to 90% of the other reporters in attendance. That's nothing against Skversky. He's just doing what he has to do for his target audience. But you definitely don't want to lose a question face-off to him, and he's tough to beat.
4) Reuben Frank, aka "Roob," CSN Philly: This was a tough choice between guys like Jeff McLane (Inquirer), Zach Berman (Inquirer), Geoff Mosher (CSN Philly), Les Bowen (Daily News), Paul Domowitch (Daily News), Tim McManus (Birds 24/7), etc, who typically do a good job of securing front row seats for pressers, which is a skill in and of itself. Proximity often is the name of the game. If you're in the front row and can't get a question off, you're soft.
Of that group, I'll give the nod to Roob, who excels not only in getting his question heard, but specializes in getting in a follow-up question before the rest of the jackals can cut the interviewee off as he/she is finishing their initial question. Berman and Bowen should also get honorable mentions here for their knack at getting in follow-up questions.
5) Sheil Kapadia, Birds 24/7: Sheil is somewhat of an up-and-comer in becoming an elite question face-off competitor. On Friday, for example, Sheil bested Derrick Gunn of CSN Philly and Jeff Skervsky on question face-offs. Those are two legitimate adversaries. I believe that Sheil's biggest strength is eye contact with the interviewee. Sheil undoubtedly watched "The Karate Kid" as a young lad:
"Always look eye" indeed, Mr. Miyagi. (Pours out a 40).
Follow Jimmy on Twitter: @JimmyKempski