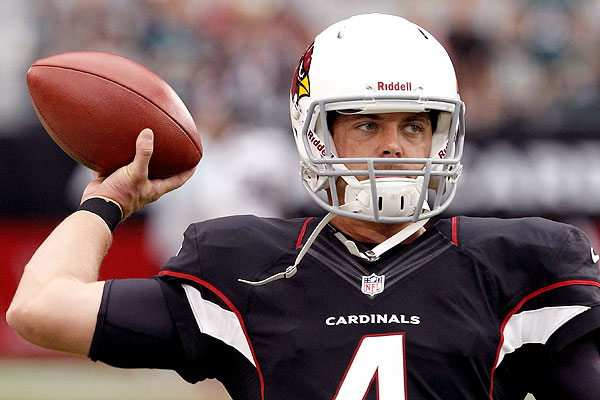 Kevin Kolb and the Cardinals improved to 3-0 with a dominating 27-6 victory over the Eagles Sunday in Arizona. (AP)
It wasn't just a dismal week for replacement referees. NFL powerhouses suffered a beatdown in Week 3, too. San Francisco, New England, Green Bay, and Pittsburgh all lost, leaving just three undefeated teams after three weeks.
1. Houston (3-0); Last week: 2: A 31-25 win over Denver gave the Texans their first 3-0 start in club history and Matt Schaub (17 of 30, 290 yards, 4 TDs) was a big reason. Arian Foster picked up 105 yards on 25 carries as Houston beat Peyton Manning for the first time in a road game and improved their record against him to 3-16. Next up: vs. Tennessee.