"Being a Catholic is the most important aspect of my life," Mark Wahlberg told the Catholic Herald. The Oscar-nominated actor will emcee the Festival of Families.
On CNN's Piers Morgan Tonight, Wahlberg said he attends church daily, and other sources have reported that he goes to church twice on Sundays. Wahlberg is no stranger to Philadelphia, after filming both Shooter and Invincible, about former Eagle Vince Papale, in the area. He says Philadelphia reminds him of his hometown of Boston. ""Good people. Hardworking people. No nonsense. No BS. They tell you what they're thinking, whether you ask them or not," Wahlberg said of Philadelphians.
Wahlberg came to Philadelphia early and reportedly taped a segment for Wahlburgers, the A&E reality show that follows his brother Paul's efforts to expand his chain of the same name.
On Friday night, Wahlberg hit up a special screening of Invincible and posed with the real Papale: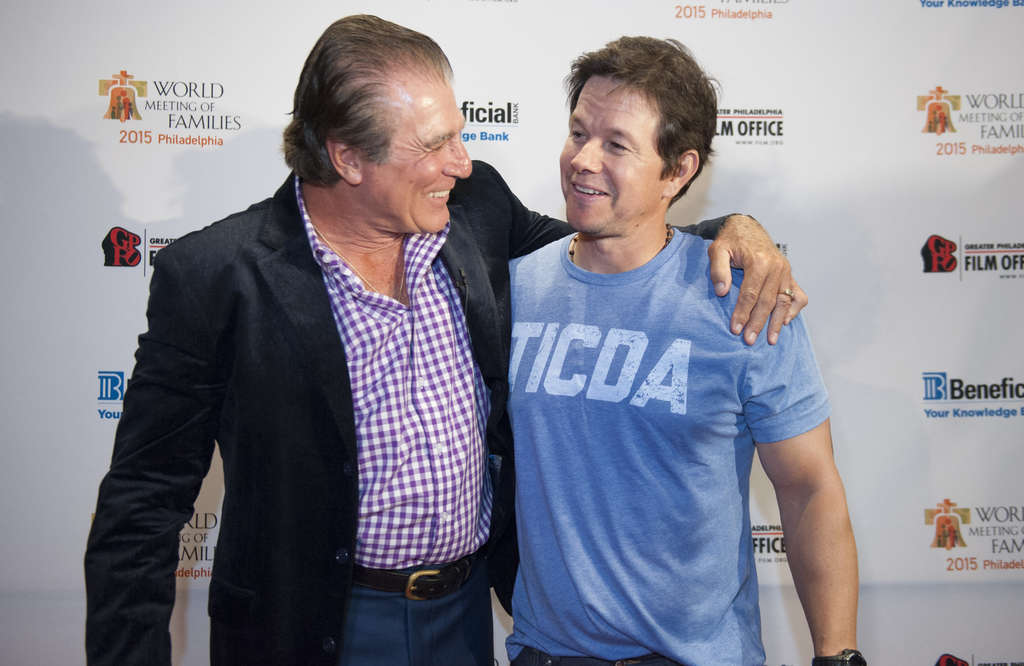 Watch: Mark Wahlberg talks family and faith on Piers Morgan Tonight.