Protesters aimed to target lawmakers as they left the Republican congressional retreat in Philadelphia on Friday, demonstrating at 30th Street Station but ultimately not confronting any legislators.
A contingent of demonstrators gathered at the transit hub aiming to give the lawmakers "a good-old-Philadelphia sendoff" from the retreat. The legislators had been meeting at the Loews hotel on Market Street for three days; protests filled the streets Wednesday night and throughout the day Thursday, when President Trump addressed the group.
A couple hundred protesters gathered inside the station for the late-morning protest, which was starting to disperse by about noon.
"We'll show Trump and the Republicans exactly what Philadelphia's going to do every time he comes here," a woman yelled into a megaphone.
Climax of the protest -- chants of "We will not go away! Welcome to your every day!" pic.twitter.com/bk3GxyKXlC

— David Murrell (@davide_murrell) January 27, 2017
The legislators, however, were believed to be leaving Philadelphia without entering the center of the station and crossing paths with the protesters.
"Everything this week is a sign these people don't want to talk to the people whose lives they make decisions about," said Arielle Klagsbrun, 27, one of the organizers.
She called on protesters to call the office of Sen. Patrick Toomey (R., Pa.) and speak out against Betsy DeVos, Trump's pick for education secretary.
Speakers asking everyone to call @SenToomey to protest nomination of Betsy DeVos. DeVos' name met with chorus of loud boos #TrumpinPhilly pic.twitter.com/gFRmjDhd4J

— David Murrell (@davide_murrell) January 27, 2017
"We in Philly know how disastrous she will be for our children," she said.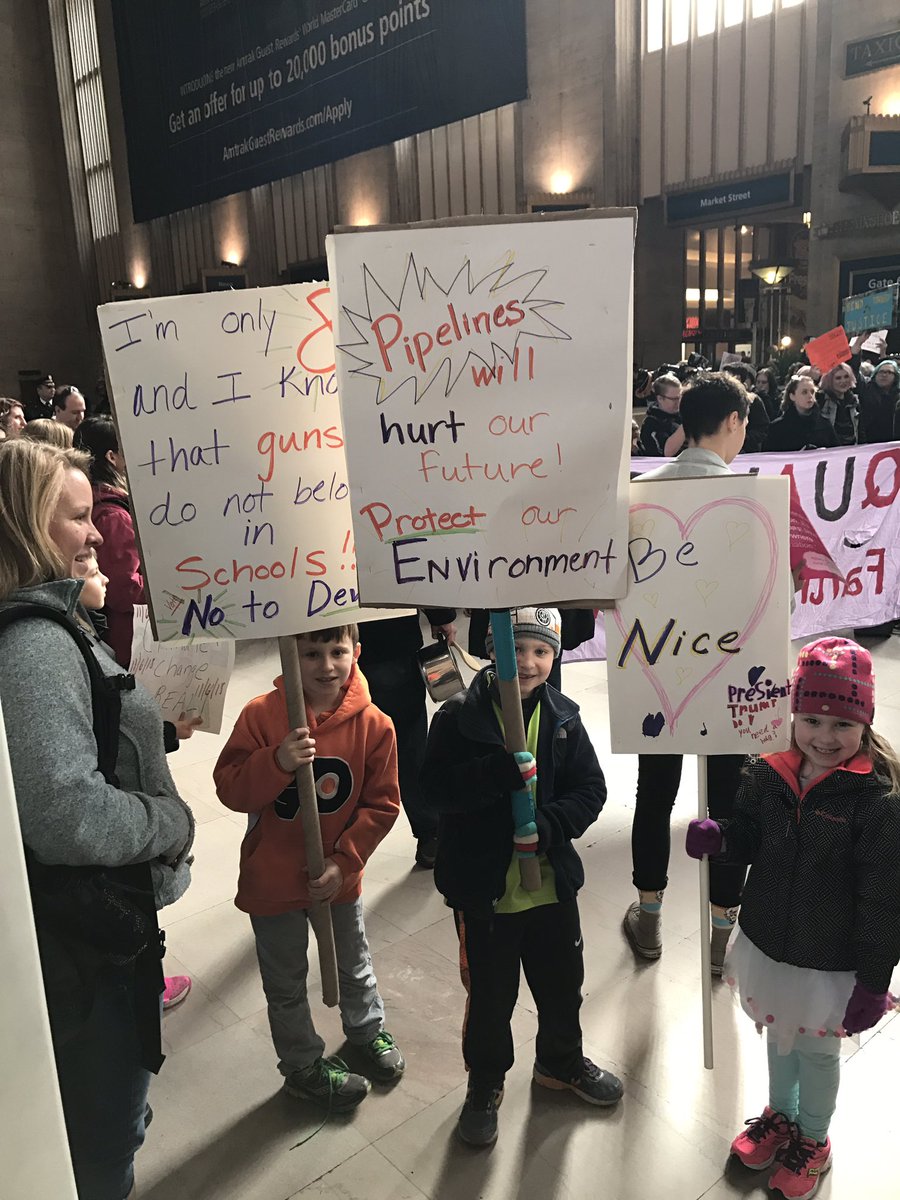 Amanda Kindler, 36, of Philadelphia, said she was protesting a "big conglomeration of issues" at the event.
"Our president is unacceptable," she said.