Ten Philly-area inspired fonts made available online for free this week are now down to nine after the North Philadelphia-themed typeset sparked a social media backlash.
The font, depicting boards nailed together in the shape of letters, was based on blight in the neighborhood, its creators said.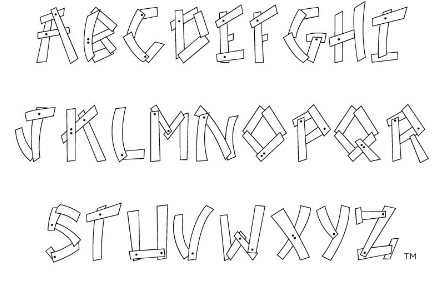 The fonts were created by the Clifford Ross Advertising agency as an homage to nine Philadelphia neighborhoods and the Main Line and released earlier this week .
On Wednesday, the agency took down the North Philadelphia font down after it came under fire on social media.
"It wasn't meant to be negative per se, but I can see why someone would see it that way," agency founder Clifford Ross told BillyPenn. He said the typeset was meant to represent an aspect of the neighborhood, not the entire neigborhood.
A graffiti inspired font for West Philadelphia has not inspired a similar negative response, perhaps due to it playfulness.
The West Philly font: