Archive: July, 2013
Tyler R. Tynes
Southern Methodist offered Neumann-Goretti senior Jamal Custis a basketball and football scholarship according to Custis and his AAU coach, Charles Martin.
The 6-foot-6 swingman and wide reciever said he has an interest in pursuing both sports in college.
"Jamal can do whatever he sets his mind to," Martin said. "He's an excellent football player but also a great basketball player, but he wants to pursue both sports. We've visited Rutgers, and we have Pittsburgh and Syracuse lined up."
Tyler R. Tynes
According to a source close to him, Chris Clover has been offered a basketball scholarship from La Salle University. Clover, a junior combo guard at St. Joe's Prep, has been excelling on the court at Philadelphia University the past three days. He's shown versatility as a strong rebounding guard that can create his own shot.
"I can do more than just score the ball," said the 6-foot-3 Philadelphia native.
"I can get rebounds get a couple steals and play defense. I had to [rebound] at the Prep so it's something I had to continue to just get better at."
Mike Still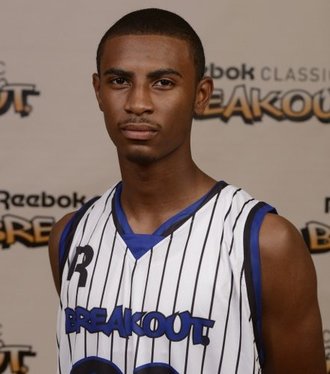 On back-to-back possessions late in the fourth quarter of a game Thursday at the Reebok Classic Breakout, Rashann London ripped the ball out of an opposing guard's hands in transition and crossed up the same player before slashing down the lane.

The Roman Catholic senior laid the ball off the glass and converted the contested layup, finishing the contest with 10 points and an assist.

The series of plays is a microcosm of how London describes his game; being in the right place at the right time and making the plays when his team needs them.

"If there's a lane for me to take, I'll take it. If there's a pass I need to make, I'll make it," London said. "I do whatever the team needs from me to win."
London came to the scholastic showcase at Philadelphia University this week with a handful of scholarship offers already on the table, most notably from Binghamton, Delaware and Drexel. The Philadelphia native said he'd been in contact with a few more schools leading up to the camp, including Towson, Hofstra, La Salle and Norfolk State.

The most important factor for London during his college search is finding somewhere he can fit in and play right away.

"Just basically anywhere I feel comfortable," he said.

The 6-foot-2, 180-pound guard is playing AAU with Team Philly this summer. He hopes to continue bettering his jump shot and decision-making with one of the city's top AAU clubs.

In the meantime London will keep trying to make big plays against some of the country's best this weekend.

"I'm definitely stepping it up," he said. "I'm not really worried about too many names. I'm just out here doing what I've got to do."
Mike Still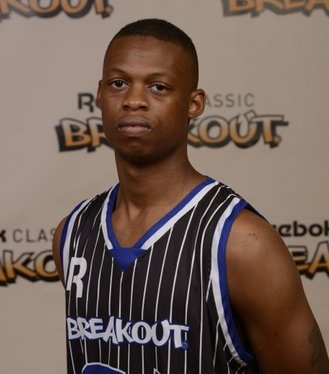 Malik Starkes feels misunderstood.

The Math, Civics & Sciences combo guard was in the spotlight last season for the wrong reasons. Starkes argued with an official in a game in late February last season, letting his emotions boil over in an incident that prompted a suspension by District 12 for the remainder of the 2013 season and all Public League games in 2014.

"I want everybody to see that I'm not the kind of guy that they think I am," Starkes said Thursday at the Reebok Classic Breakout, a showcase of the nation's top high school basketball players, hosted by Philadelphia University.

"I've got a passion for the game so it might look like I'm an angry guy. But that's just the way I play. I love this game."

Starkes said he'd been accused of chasing after a referee in that game, but the rising senior maintains that he was bolting to the locker room instead.

He hopes to get the opportunity to argue his case before district officials and become eligible for every game next season. Starkes, rated three stars by Rivals.com, would relish in more chances to show what he can do outside the AAU scene with his team, Philly Pride.

In a game at the Reebok Classic Breakout on Thursday, Starkes scored 10 points on 3-of-6 shooting in 16 minutes on the court. Defensively he was key in limiting guard Dominic Magee, a Louisiana native with offers from UCLA, Arizona and more big time programs, to 1-of-9 from the floor and six turnovers.

Starkes did this with college coaches like Villanova's Jay Wright and Georgetown's John Thompson III watching closely from the stands.

"I'm going to prove them wrong," Starkes said. "That's all I can do."
Tyler R. Tynes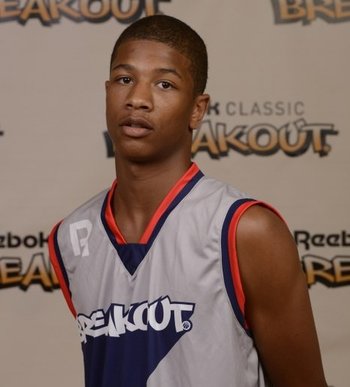 Samir Doughty thinks he'll stay in the Philadelphia area when he finally makes his decision on where he'll play basketball when he graduates.
"Saint Joseph's and Temple have been talking to me the most, said Doughty , a 6-foot-3 junior point guard from Philadelphia Electrical.
Coach Phil Martelli and coach Fran Dunphy "are good coaches to me. From what I've seen, they look like they know how to coach and everything; they seem like good people and someone who would look out for you."
Mike Still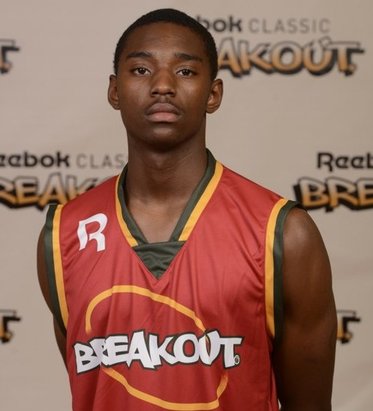 It's been a busy summer so far for Traci Carter.
The rising junior point guard enrolled at Life Center Academy (N.J.) in June after spending last year at Roman Catholic. Carter is making frequent trips around the country with his New Jersey-based AAU club, WE R1, and this week is taking on some of country's top high school players at the Reebok Classic Breakout at Philadelphia University.
"This is how the competition should always be," said Carter.
Tyler R. Tynes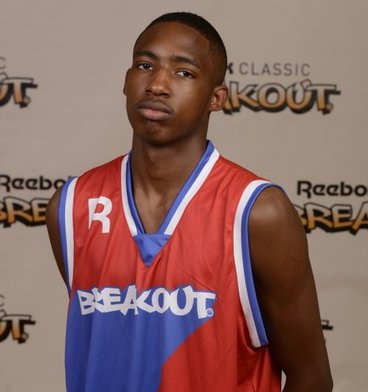 Archbishop Carroll's Derrick Jones said he added a scholarship offer from Kentucky.
The 6-foot-6 small forward already has offers from Kansas, Kansas State, Saint Joseph's, Villanova, Maryland and Syracuse. He is ranked the nation's 16th best player in the junior class by ESPN.
"I don't know where I want to play yet, I'm more focused on school and basketball," said Jones.
Tyler R. Tynes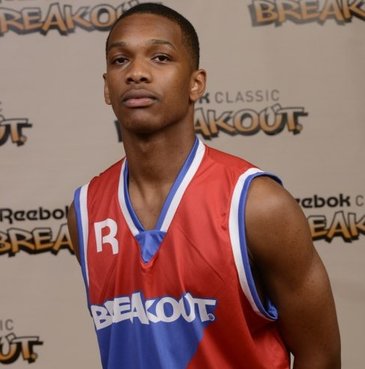 Chris Clover, a junior guard/forward from Saint Joseph's Prep, said he was offered a basketball scholarship from Temple late last month.
Temple head coach Fran Dunphy declined comment due to NCAA regulations.
"I'm not leaning anywhere, I'm just trying to get better and get more offers and play hard" said the 6-foot-4 Overbrook native.