Archive: March, 2013
Miriam Hill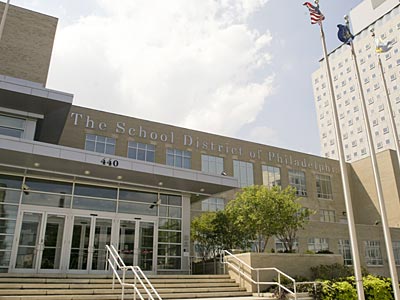 Why didn't my husband and I choose our local public school, Laura Wheeler Waring, for our son? And why don't we know anyone who does?
That is what reader @emaleigh (more on her and her sister, both public-school graduates here) wanted to know after my last post.
The short answer is I don't really know. There is probably a doctoral thesis for someone in the question. The longer answer, which involves some guesswork, involves all the same factors that explain why so many people who have choices don't choose Philadelphia schools. They fear the schools are unsafe. They are people who prize education and fear (too much, in my opinion) that if they don't find the perfect first grade, their child won't get into Harvard. Somewhat more legitimately, they fear their kids won't get an education at all. Add the messy issues of race and class, and you have your answer.
Miriam Hill
If you had told me before I became a mother that I would start looking for an elementary school for my son before he turned three years old, I would have laughed.
Me, a graduate of a suburban Catholic School where classes regularly had more than 30 kids in them?
Three kids out of the 100 or so in my grade at Gesu School in University Heights, Ohio, went to Harvard, another went to Princeton and, well, I could go on, but you get the point: My grade school was nothing fancy, and we did just fine.
Miriam Hill
"Do you want people to pick Philadelphia, or do you want them to pick somewhere else?"
With those words, Eric Santoro, a father whose child was wait-listed in the new lottery instituted for admission to Penn Alexander, perfectly summed up the feeling of so many Philadelphia parents.
(For more on what's happening at Penn Alexander, check out this report from my Inquirer colleague Kristen Graham.)