Archive: February, 2013
Miriam Hill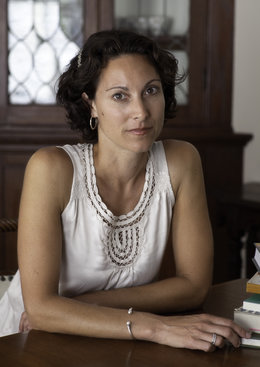 "When I was in eighth grade, my friends fired me," writes Emily Bazelon in her new book Sticks and Stones: Defeating the Culture of Bullying and Rediscovering the Power of Character and Empathy.
It's a short sentence but it captures the pain and fear of every girl who has ever had her teenage friends dump her suddenly and then spent months or years trying to figure out why.
The book – the first for Bazelon, a writer for Slate and a graduate of Yale College and Law School – looks at bullying through the eyes of three children who were victims or perpetrators. It's a compelling take on the issue, in part because Bazelon both takes bullying seriously but also cautions against overreactions to what in some cases is normal teenage behavior.
Miriam Hill
If anyone had ever told me how challenging parenting is – or how loud and relentless a 5-year-old can be – well, my son is so cute that I still would have gone ahead and had a child anyway. Even so, I often myself in search of good advice about how to get my child to tone it down or handle a disagreement with a friend.
Two authors with new parenting books are appearing in Philadelphia in the next few days, and even if you can't attend (details here and here; one event is sold out and the other is open only to Germantown Friends School parents and students), you may find their their books worthwhile.
New York Times columnist Bruce Feiler has just written "The Secrets of Happy Families." His book contradicts some parenting notions many people have come to accept. He doesn't think the family dinner guarantees happy children, for example.
Miriam Hill
There are often so many fun ways to spend time with kids in Philadelphia that my family ends up staying home because we just can't decide what to do.
If you, like me, want to start breaking that habit, here are a couple of fun events to get you outside the house this week:
1) Treehouse Books, 1430 W. Susquehanna Ave., will participate in the 24th annual African-American Read-in from 5 p.m. to 6:30 p.m. Feb. 21st.