Miriam Hill
It's time for the Big Reveal. Which school did we pick after nearly three years of searching?
We'll get to that in a moment. First, let me say that my choice shouldn't mean much to anyone else. If I've learned anything from this process, it's that school decisions are highly personal. I judge other people's decisions a lot less than when I started looking.
Also, this region is blessed with lots of good schools. Maybe the best advice we heard as we looked was from certified school psychologist Martha Benoff who told a group of worried parents to remember that "there is no one right school."
Miriam Hill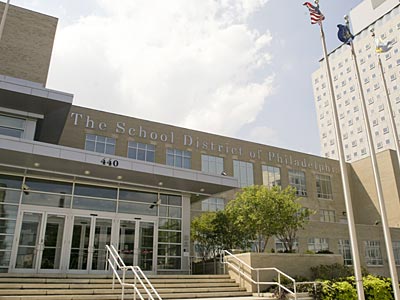 Why didn't my husband and I choose our local public school, Laura Wheeler Waring, for our son? And why don't we know anyone who does?
That is what reader @emaleigh (more on her and her sister, both public-school graduates here) wanted to know after my last post.
The short answer is I don't really know. There is probably a doctoral thesis for someone in the question. The longer answer, which involves some guesswork, involves all the same factors that explain why so many people who have choices don't choose Philadelphia schools. They fear the schools are unsafe. They are people who prize education and fear (too much, in my opinion) that if they don't find the perfect first grade, their child won't get into Harvard. Somewhat more legitimately, they fear their kids won't get an education at all. Add the messy issues of race and class, and you have your answer.
Miriam Hill
If you had told me before I became a mother that I would start looking for an elementary school for my son before he turned three years old, I would have laughed.
Me, a graduate of a suburban Catholic School where classes regularly had more than 30 kids in them?
Three kids out of the 100 or so in my grade at Gesu School in University Heights, Ohio, went to Harvard, another went to Princeton and, well, I could go on, but you get the point: My grade school was nothing fancy, and we did just fine.
Miriam Hill
"Do you want people to pick Philadelphia, or do you want them to pick somewhere else?"
With those words, Eric Santoro, a father whose child was wait-listed in the new lottery instituted for admission to Penn Alexander, perfectly summed up the feeling of so many Philadelphia parents.
(For more on what's happening at Penn Alexander, check out this report from my Inquirer colleague Kristen Graham.)
Miriam Hill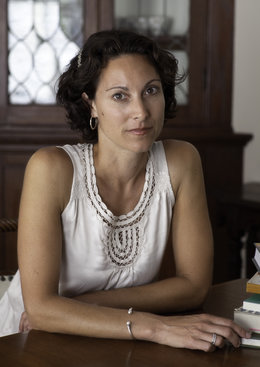 "When I was in eighth grade, my friends fired me," writes Emily Bazelon in her new book Sticks and Stones: Defeating the Culture of Bullying and Rediscovering the Power of Character and Empathy.
It's a short sentence but it captures the pain and fear of every girl who has ever had her teenage friends dump her suddenly and then spent months or years trying to figure out why.
The book – the first for Bazelon, a writer for Slate and a graduate of Yale College and Law School – looks at bullying through the eyes of three children who were victims or perpetrators. It's a compelling take on the issue, in part because Bazelon both takes bullying seriously but also cautions against overreactions to what in some cases is normal teenage behavior.
Miriam Hill
If anyone had ever told me how challenging parenting is – or how loud and relentless a 5-year-old can be – well, my son is so cute that I still would have gone ahead and had a child anyway. Even so, I often myself in search of good advice about how to get my child to tone it down or handle a disagreement with a friend.
Two authors with new parenting books are appearing in Philadelphia in the next few days, and even if you can't attend (details here and here; one event is sold out and the other is open only to Germantown Friends School parents and students), you may find their their books worthwhile.
New York Times columnist Bruce Feiler has just written "The Secrets of Happy Families." His book contradicts some parenting notions many people have come to accept. He doesn't think the family dinner guarantees happy children, for example.
Miriam Hill
There are often so many fun ways to spend time with kids in Philadelphia that my family ends up staying home because we just can't decide what to do.
If you, like me, want to start breaking that habit, here are a couple of fun events to get you outside the house this week:
1) Treehouse Books, 1430 W. Susquehanna Ave., will participate in the 24th annual African-American Read-in from 5 p.m. to 6:30 p.m. Feb. 21st.
Miriam Hill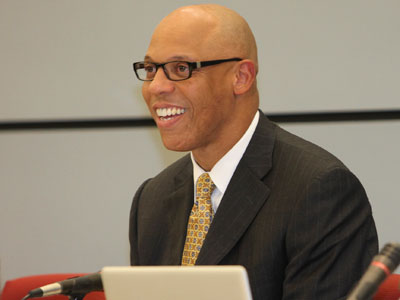 If you would like to ask the new head of Philadelphia schools a question, here's your chance: Hite will appear with Second District Councilman Kenyatta Johnson to talk about schools and take audience questions at 6 p.m. Dec. 12 at Tenth Presbyterian Church, 17th and Delancey Streets.
The Center City Residents Association and the South of South Neighborhood Association, which are sponsoring the event, are asking that people submit questions ahead of time. You can do that by e-mailing your question to centercity@centercityresidents.org. Put "Dr. Hite" in the subject line.
I'll be out of town, but if I could go, I would ask: