Archive: August, 2013
Janet Golden, PhD, Professor of history, Rutgers University-Camden
The March on Washington for Jobs and Freedom on Aug. 28, 1963, remembered primarily for the Rev. Martin Luther King Jr.'s "I Have a Dream" speech, was part of an era that forced the nation to become more fully aware of racial discrimination – including discrimination in health care, an achievement that in hindsight may be among the most significant of the movement for Civil Rights. Prize-winning historian and author John Dittmer recounts the work of health care activists and the struggle to make health care a human right in his 2009 book The Good Doctors: The Medical Committee for Human Rights and the Struggle for Social Justice in Health Care. I interviewed him about the Medical Committee for Human Rights, which was founded by Philadelphia physician and activist Walter Lear.
Janet Golden: How did the Medical Committee for Civil Rights (MCCR), the forerunner of the Medical Committee for Human Rights (MCHR), get started and come to be involved in the March on Washington?
John Dittmer: MCHR was the brainchild of physician Walter Lear (whose papers are now at the University of Pennsylvania library). Long before civil rights became fashionable, Lear was actively involved in racial matters, particularly racial inequality in health care. He formed the Medical Committee for Civil Rights specifically to attack the American Medical Association's policy of refusing to require its southern members to integrate, thereby denying African American physicians hospital privileges throughout the Deep South. A small group of doctors demonstrated on the Atlantic City boardwalk at the AMA national convention in 1963. It was probably the first public protest by doctors acting as a group.
Jonathan Purtle
As we discussed in a post last summer, texting while driving is illegal and unsafe—and most people know it but still do it. We concluded that a moral appeal was needed to change the norms around texting and driving.
Acclaimed filmmaker Werner Herzog has answered our call. From One Second to the Next, Herzog's new, brief, documentary about the issue, has become an internet sensation with nearly 2 million downloads in less than two weeks.
The collection of haunting narratives about the lives destroyed by people who were texting while driving is enough to make you think twice before pulling out the keypad, and maybe even condemn others who do.
Andrea Segal and Dominic Sisti, Penn Department of Medical Ethics & Health Policy
Have you seen Netflix's new critically acclaimed series Orange is the New Black?
If you haven't, you should.
The series, based on the real life experiences of Piper Kerman, who served over a year in federal prison for her involvement in a drug trafficking scheme, offers a gripping look at life for women behind bars.
Jonathan Purtle
Two years ago, the American Journal of Preventive Medicine published results of a study that estimated how much money excessive alcohol consumption costs the United States each year. The tab came to $223.5 billion—a sobering statistic. While a national estimate can inform federal funding decisions about alcohol research and programing, however, the real legal authority to regulate alcohol consumption—and most health behaviors, for that matter—exists at the state level.
This week, another study in the same journal provided estimates of how much excessive alcohol consumption costs in each state—underscoring the economic imperative for individual states to take action. The tri-state area total: $15 billion.
Drawing from national standards, the study defined "excessive" alcohol consumption as having: 4 (woman) or 5 (man) drinks or more on at least one occasion in the previous 30 days or 1 (woman) or 2 (man) drink(s) per day, on average, or any drinks for someone who is under the age of 21 or pregnant. The researchers pulled from various data sources to estimate the numbers of adverse events (e.g., drunk driving accidents, fetal alcohol syndrome, alcohol-attributable deaths) caused by "excesses" in the amount of alcohol consumed in each state per year and multiplied them by estimates of the financial cost associated with each. The researchers then divided the totals by estimates, based on surveys of retail sales, of the number of alcoholic beverages consumed in each state. This yielded the "cost per drink"—an indication of how much the price of every drink would need to be increased to offset the economic consequences of excessive alcohol consumption.
Michael Yudell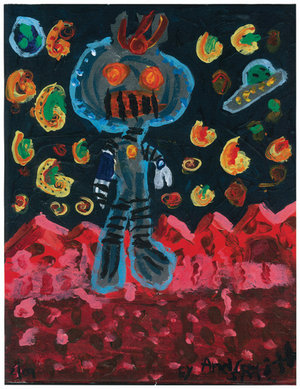 Every so often a science news story comes along proclaiming that we are on the cusp of a revolutionary new understanding of autism spectrum disorders. In the past few years, research showing that genes, environmental factors, or some combination of the two cause or contribute to the development of autism have cycled through the media. Yet today we still know so frustratingly little about what causes autism and what the best treatments for it are. Never mind that we have a long way to go in providing consistent and first-rate services for all autistics (both children and adults at all points on the spectrum) and their families.
I don't want to sound too cynical, because there are many researchers hard at work making progress in these areas. But I will say that the media still largely fails autistic people, their families, and the general public in reporting on autism. And although scientists do have a responsibility for how their research is communicated to the public, the presentation of that research also requires a deft pen, computer, tablet, or whatever your writing instrument of choice is.
Exhibit A: a story from Sunday's New York Times by veteran science writer Gina Kolata—"Autism's Unexpected Link to Cancer Gene"—which highlights research connecting the gene PTEN to a role in both the development of cancer and autism.