Archive: July, 2013
Stacey Trooskin, Assistant Professor, Drexel University College of Medicine
The World Hepatitis Day flash mob was a success!
Last week, seeking to spread the word about hepatitis C - most people don't know that they are infected, and more Americans die every year from this virus than from HIV - my colleagues and I proposed a dancing flash mob in Philadelphia's LOVE Park.
We had perfect weather on Friday and roughly 50 people came out to dance for a sizable impromptu audience. (If you don't see the video above, click here.) At the conclusion of the dancing many of us spent time mingling in the crowd, handing out educational materials and discussing the importance of hepatitis C as well as the purpose of our flash mob (just in case anyone mistook O'liver, our mascot, for the character from the Kool-Aid commercials).
Stacey Trooskin, Assistant Professor, Drexel University College of Medicine
What do you know about hepatitis C?
Did you know that it is the most common bloodborne infection in the United States? That it is five times more common than HIV, yet has a fraction of the government funding for prevention, care and research? That it is often called a silent killer, because infected people can live without symptoms of the virus for as long as two decades before showing signs of liver disease like cirrhosis or liver cancer? Did you also know that 50% to 75% of people living with hepatitis C don't even know they are infected? Or that, because hepatitis C often goes undiagnosed until significant liver damage has been done, it now kills more people a year in the United States than HIV?
As a clinician whose work focuses on hepatitis C, I see its impact every day. But how do I get the average Philadelphian to pay attention? With World Hepatitis Day on July 28th quickly approaching, I felt I needed a new strategy. So, I did what everyone else with a computer does when they don't know the answer – I Googled it. And among the things I found is a different, but increasingly effective way to draw the public's attention to this difficult issue: a dancing flash mob (for other Australian videos of a dancing liver, click here; he's cute!).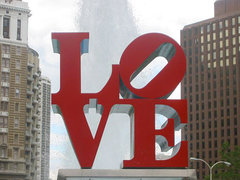 Janet Golden, PhD, Professor of history, Rutgers University-Camden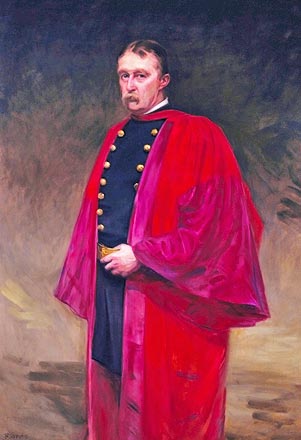 Pennsylvania is marking the Civil War Sesquicentennial (150th anniversary) with special events at Gettysburg and other locations throughout the state and in Philadelphia. America's bloodiest conflict, of course, led to more deaths from disease than on the battlefield for both Union and Confederate fighters. These deaths spoke volumes about what public health and medical personnel, as well as ordinary citizens, did not know about the prevention of disease and the treatment of battlefield wounds. Indeed, the brutality of that war stimulated two advances in public health that remain with us: the United States Sanitary Commission and the National Library of Medicine.
The U. S. Sanitary Commission was a civilian relief organization created by federal legislation to support sick and wounded Union soldiers. Founded by women, who raised money through "Sanitary Fairs" and worked as volunteers and nurses, it was the forerunner of the American Red Cross. The history of the Sanitary Commission is deservedly well chronicled, as are the stories of the luminaries who volunteered with this effort, among them the author Louisa May Alcott.
The second, less well-known but longer-lived public heath legacy of the Civil War was the expansion of the library of the Office of the Surgeon General of the Army -- the forerunner of today's National Library of Medicine. Under the leadership of Col. John Shaw Billings, an Army surgeon who assumed the post in 1865, the library grew from a small collection of books to an enterprise that today provides materials to researchers and clinicians throughout the world. Built to ensure that the medical knowledge needed to stem deaths in the military would always be accessible, the library became an institution of international prominence and a vital global resource.
Janet Golden, PhD, Professor of history, Rutgers University-Camden
Gesundheit, German for "health," typically is said to someone after they sneeze. The Gesundheit! Institute is a not-for-profit health care organization founded by Dr. Hunter "Patch" Adams, to create a new model of health care that is linked to community health, welcomes complementary medicine and is infused with fun and play. In the 1998 film Patch Adams, (a trailer is here) Robin Williams showcased some of how he conceived and implemented these principles. Fun, laughter, health care, and healing – how often do you experience those in the same place?
That place may soon be North Philadelphia, where citizens are planning a Patch Adams Free Clinic.They've got the site and the plans to make it happen. And now Patch Adams is coming to Philadelphia to give two public talks: Tuesday, July 23, at Drexel University near Center City and Wednesday, July 24, at Mercy Neighborhood Ministries in North Philly. Both are free and open to the public. You don't even have to wear your red clown nose to be admitted, although I'm pretty sure Dr. Adams would appreciate it if you did.
I interviewed Paul Glover, founding director of the Patch Adams Free Clinic, who is working with neighborhood leaders and activists to transform the five-acre vacant lot into North Philadelphia into the clinic site. They've reached out to form partnerships with businesses and organizations, including architects, designers and landscapers, and they've met with Philadelphia city planners and environmental officials. Paul tells me they are ready to get the permissions finalized with the city and the neighborhood, and have an option to purchase the land for their "health campus." Next up is the fundraising needed to purchase the land and then, let the building begin. A six-minute video (embedded below) explains their idea and how it would work.
Nan Feyler
At its recent annual meeting, American Medical Association (AMA) delegates rejected the advice of their own Committee on Science and Public Health and voted to reclassify obesity as a disease rather than a condition or disease risk factor.
Proponents believe that this reclassification by the nation's largest physician organization will improve medical providers' attitudes toward obesity, increase funding for research and treatment and improve patient care. A substantial body of research has found overweight and obesity are associated with many serious health problems including: type 2 diabetes, coronary heart disease, and cancer. Rather than seen as a personal failure, obesity will be seen as a disease resulting in greater attention paid to its medical consequences by the medical profession
Others are concerned this will increase unnecessary and costly pharmacological and surgical treatments and will lead to overtreatment of people based on their Body Mass Index (BMI) rather than objective health indicators. While co-morbidities generally increase with increased BMI, there are many healthy overweight and obese individuals, who in some cases fare better than their lower weight counterparts. For example, in a study looking at cardiovascular risk based on BMI in 5,440 U.S. adults, 23.5 percent of normal-weight adults had cardiovascular abnormalities, while 51.3 percent of overweight adults and 31.7 percent of obese adults were metabolically healthy. Some critics are concerned that the disease label will further stigmatize a group of people who already face pervasive discrimination and will result in physicians overlooking other serious health conditions unrelated to a patient's weight.
Jonathan Purtle
We write about a lot of complex issues here at The Public's Health. Issues that seem intractable, such as implicit racial bias and poverty. Issues that are ethically challenging, such as organ donation. Issues that have serious implications for future generations, such as climate change and fracking. Such complexity is the domain of public health.
Some public health issues, however, are more straightforward. The relationship between cause and effect is clear, as are the preventive actions that can be taken. This Fourth of July weekend, we revisit one of these issues—swallowing the wire bristles of grill brushes.
On July 4th last year, we posted a story about the dangers of swallowing the bristles of wire brushes that are used to clean grills. The small, but exquisitely sharp, bristles come dislodged from the brushes, rest on the grill's surface, cling to food, and are ingested—potentially causing serious lacerations in the mouth, throat, and stomach.