Archive: June, 2013
Jonathan Purtle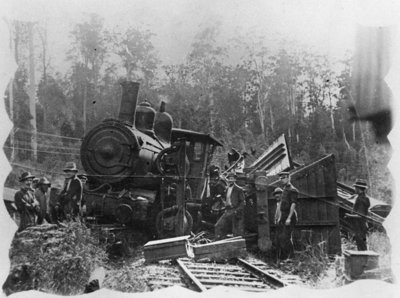 June is post-traumatic stress disorder (PTSD) awareness month. Sure, there are months for almost every medical condition imaginable. But this month's designation, which came about after Congress named June 27th national PTSD awareness day just last year, is a symbolic milestone in the mental health condition's history and struggle for legitimacy. The cluster of symptoms now known as PTSD—which can include having nightmares and flashbacks about a traumatic event, avoiding things that remind one of the event, feeling emotionally numb, easily startled, or "on edge," and others—has gone by many different names over the past 150 years.
In the mid-19th century, surgeon John Eric Erichsen coined the term railway spine to describe the symptoms he observed among people who survived or witnessed train accidents. American Civil War surgeon Jacob Mendez Da Costa described similar symptoms among soldiers he treated on the battlefield—a condition he called soldier's heart. Psychoanalysts Pierre Janet and Sigmund Freud documented the hysteria caused by childhood sexual abuse among their female patients. British military psychiatrist Charles Samuel Myers referred to the shell shock experienced by World War I soldiers after they returned from combat.
Time and time again, symptoms of PTSD were observed among people exposed to traumatic events, but were not recognized as "real" given social and political circumstances of the times. Things changed, however, when the forces of the women's liberation and anti-Vietnam War movements converged and PTSD was added to the Third Edition of the American Psychiatric Association's Diagnostic and Statistical Manual of Mental Disorders (DSM-III) in 1980. The addition legitimized PTSD as a medical condition and provided a shared language and framework to study and ameliorate the effects of overwhelming human experiences.
Michael Yudell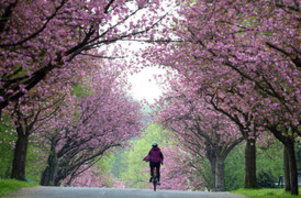 By the time we are adults, the role of trees in our lives is largely reduced to providing shade and making us grateful that there are enough of them around to pump oxygen into the air we breathe. Long gone, too, are the days when a good tree to climb was challenging fun – or when we carved the name of someone we loved into its bark.
But don't fret. There may be good reason to fall in love with trees all over again. Several new studies draw attention to the relationship between tree density and human health. My colleague at the Drexel University School of Public Health, Anneclaire De Roos, analyzes several new studies examining this relationship on her blog, Living With Health Risks. It makes for a very interesting read. Take a look. And hug a tree.
---
Read more about The Public's Health.
Janet Golden, PhD
It has been my privilege to serve as one of the historical consultants to Pox and the City, a digital role-playing game for the history of medicine.The game lets players learn about the conquest of smallpox (once known as the "speckled monster"). It was developed with funding from the National Endowment for the Humanities.
Pox and the City just completed beta-testing and got some great reviews from high school students. I interviewed the creator of this project, medical historian Lisa Rosner, who is a professor of historical studies at Richard Stockton College.
What made you want to teach history of medicine through a digital role playing game?
Michael Yudell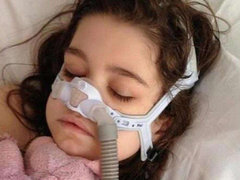 In back-to-back rulings this week, a federal judge decided that two children with end-stage cystic fibrosis—10-year-old Sarah Murnaghan on Wednesdayay and 11-year-old Javier Acosta on Thursday—should be eligible for a lung transplant from the adult donor list, rather than the under-12 list from which they are unlikely to receive new lungs in time. There are too few pediatric transplant donors to meet the demand. The transplants, if successful—if appropriate adult donors are found—would offer them new leases on their still very young lives.
Earlier this week Sarah's parents had appealed directly to U.S. Health and Human Services Secretary Kathleen Sebelius to make an exception for her. When Sebelius refused to intervene, the Murnaghans took their case to court; after U.S. District Court Judge Michael Baylson ruled in their favor, Javier's mother did the same and got a matching decision within hours. The rulings will be revisited at a June 14th hearing. Until then, Sarah and Javier, both at Children's Hospital of Philadelphia, are eligible for lungs from the adult transplant waiting list, increasing the chances that they may receive the life-saving operation.
Bioethicist Arthur Caplan, director of the division of medical ethics at NYU Langone Medical Center, said he is concerned about fairness. "It is not clear why everyone now waiting at the bottom of any transplant list would not seek relief in federal court," Caplan told NBC news Wednesday, before Javier's mother filed. "Unless the judge has reason to think the lung distribution rules are simply a product of age discrimination and nothing more—which seems highly unlikely—then this becomes a troubling instance of non-doctors deciding who is the best candidate to receive a lung or other scarce medical resource."
Janet Golden, PhD, Professor of history, Rutgers University-Camden
Let's have a brief conversation about climate change.
How is climate change related to health?
Here is some of what the World Health Organization has to say: "Climate change affects the social and environmental determinants of health—clean air, safe drinking water, sufficient food and secure shelter." Global warming leads to excess deaths, and many major killers—diarrheal diseases, malnutrition, and malaria among them—are sensitive to climate and expected to worsen as it changes.