Archive: May, 2013
Janet Golden, PhD, Professor of history, Rutgers University-Camden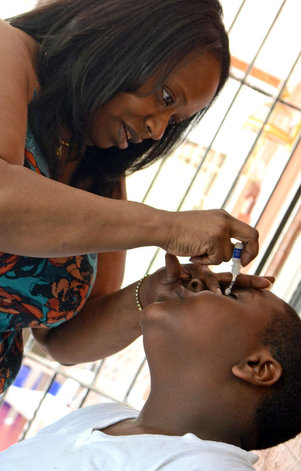 Today's piece, the fourth in our ongoing race and health series, is by Janet Golden, a historian of medicine and public health. She writes about the teaching of race and health, and connections between past and present.
- Michael Yudell
As a medical historian, I find the subject of race and health to be both the easiest and the hardest to present to my students. It's easy because there is so much data to analyze, from W.E.B. DuBois' Philadelphia Negro (1899) to more recent work from the National Institute on Minority Health and Health Disparities. This agency, which is part of the National Institutes of Health, has been around in one form or another since 1990, and today has the mission of leading "scientific research to improve minority health and eliminate health disparities." That is the challenge.
Michael Yudell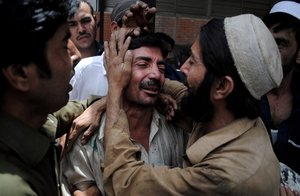 A United Nations worker was gunned down by extremists near Peshawar, Pakistan, while delivering vaccines Tuesday in the village of Kaggawala. The World Health Organization, which runs the Global Polio Eradication Initiative for the U.N., then announced that it was temporarily suspending the program in Pakistan.
The attack was not the first against the U.N's anti-polio program. In December of 2012, nine polio eradication workers were killed there, threatening progress against the crippling and deadly disease. Violence has also flared against vaccine workers in Nigeria which, along with Pakistan and Afghanistan, is one of the only three countries on earth where the disease is still endemic.
This upsurge in violence against U.N. polio vaccine workers was triggered, in part, by the CIA's fake hepatitis B vaccination campaign run as part of the hunt for Osama bin Laden in 2011 (vaccine workers were sent to Bin Laden's compound to try to collect DNA samples). Some Pakistanis have come to believe that vaccination is an American plot to sterilize them or to spy on them.
Jonathan Purtle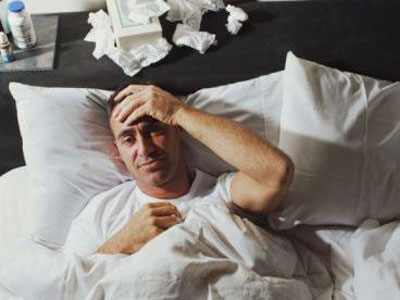 In a Psych. 101 class many years ago, I remember learning that some mental disorders were more common among people born in winter and spring. The reason was unclear. I pretty much forgot about this interesting factoid until reading about a recent study that found evidence of a link between some mental illness and the seasons: the flu.
The new study, published online this month in the journal JAMA Psychiatry, found that in utero exposure to maternal influenza was associated with a four-fold increase in the likelihood of developing bipolar disorder. The disorder, once known as manic depression, causes dramatic shifts in mood and energy, and can inhibit the ability to carry out day-to-day tasks. It affects an estimated 2.6 percent of American adults each year.
The research analyzed data from the Child Health and Development Studies, a large cohort of 19,044 people born in Alameda County, Calif., between 1956 and 1966. All of the study participants' mothers were members of the Kaiser Permanente insurance plan when they gave birth—providing the researchers with fairly comprehensive data on maternal health and information on whether or not they had the flu while pregnant.
Oni Richards-Waritay
Today we have another important and interesting contribution to our ongoing series on race and health in Philadelphia. Oni Richards-Waritay, executive director of the African Family Health Organization (AFAHO) discusses how cultural and linguistic barriers can lead to poor health outcomes.
-- Michael Yudell
Cynthia Figueroa
We continue our series on race and health in Philadelphia today, joined by Cynthia Figueroa, president and CEO of Congreso de Latinos Unidos, who shares her expert insight into the state of health in Philadelphia's Latino community.
- Michael Yudell
Health disparities are differences in health outcomes as a result of demographic, social, or environmental attributes. In the Latino community, cultural and linguistic barriers can compound disparities and lead to unfavorable and unhealthy outcomes. Poverty also exacerbates health issues, creating inequities in health-care access and treatment. At Congreso de Latinos Unidos, a multiservice non-profit organization that focuses on well-being of Philadelphia's Latino community, we see the impact of disparities in health every day.
Kristen A. Feemster, M.D., M.P.H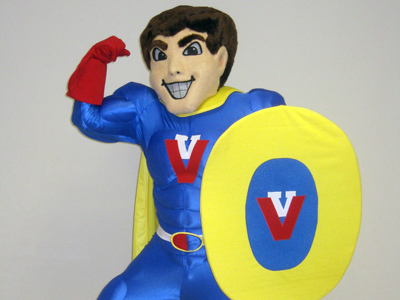 Almost 50% of children have not received all the recommended vaccines at some point before their second birthday, according to a study of 300,000 children that was recently published in JAMA Pediatrics. While some cases of skipped vaccines may be due to missed opportunities or difficulty accessing healthcare services, one in eight children in this study were undervaccinated due to parental choice to either delay or refuse vaccinations.
Here are some questions I hear about alternative vaccine schedules:
Why do parents veer from the recommended vaccination schedule?
Bette Begleiter
Across the country this Mother's Day 2013, moms will wake to pancakes and juice in bed and some assortment of cards, gifts and children sticky with syrup and ready (at least for an hour) to serve their mothers' every need. Missing from this familiar tableau will be the "gift" that would really make a difference for moms and families – comprehensive paid parental leave. While 163 countries provide paid maternity leave, the United States remains the only "developed" country missing this most basic benefit in support of family health (and family values) – the ability to take time off, with pay, to care for a new baby. How out of step is the U.S when it comes to parental leave? The only other countries that do not mandate paid parental leave are Liberia, Suriname and Papua New Guinea.
New Jersey, at least, is one of a handful of states that allows for partial salary through disability insurance.
The benefits of paid parental leave have been well documented. It is associated with lower infant mortality, increased breastfeeding, and better child and mother health outcomes. Parental leaves for dads have been shown to strengthen father/child relationships and increase the amount of time fathers spend with their children. Healthier children and healthier relationships don't just impact family well-being, they inevitably result in societal and economic benefits: fewer sick days, lower health care costs, and less need for family or child intervention.
Jonathan Purtle
According to an online test developed by Harvard psychologists, I have a moderate preference toward white people.
I—a liberal white male who deeply cares about racial equity—was quicker to assign positive words (e.g., joy, love, peace) to faces of white people and negative words (e.g., awful, failure, hurt) to faces of African Americans. I feel shock, shame, and disgust. The fact that 27 percent of the 732,881 people who took the test had the same result, while another 27 percent had a "strong preference" toward white people, provides some consolation but not much.
Welcome to the world of implicit bias research—an emerging field that is illuminating how real and pervasive discrimination is. The gist of implicit bias is this: we have opinions that lie beneath our consciousness, beyond our control, and that influence our decision-making process. We (inaccurately) ascribe traits to an individual on the basis of the social group we associate them with. Our decisions are often biased because they are based on these implicit associations, not evidence.