Archive: February, 2013
Mariana Chilton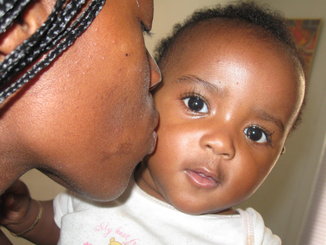 On Friday if Congress and the president do not act, what is known as the budget sequestration-- automatic cuts to a wide range of government programs– will kick in.
This spells public health disaster.
The first to feel the massive cuts to public health programs will be mothers and young children. The youngest are like canaries in a coal mine – the most sensitive to any change in the political winds, and thus the best human indicators of how well our policies are working. Cuts are scheduled to hit Head Start, childcare subsidies, special education, and mental health services, to name just a few.
Michael Yudell
By Michael Yudell
Whether you are rooting for Anne Hathaway's gritty performance as mother-turned-prostitute-turned martyr Fontine in Les Misérables, or Bradley Cooper's breakout performance in Silver Linings Playbook, you should also be thinking about something else while watching Sunday's 85th annual Academy Awards — the Academy's "Best Picture" nomination of the deeply troubling and historically inaccurate Zero Dark Thirty, Katherine Bigelow's cinematic exploration of the hunt for Osama bin Laden.
From senators to famed Hollywood actors, critics have pounded the film for its glorification of torture and for suggesting that torture played a critical role in finding bin Laden, when the evidence suggests it did not. Does this film really deserve the Academy of Motion Picture Arts and Sciences' "recognition of the highest level of achievement in moviemaking"? Let's review.
Jon Kole
Jon Kole is in his fourth and final year of a combined MD and Masters of Medical Ethics program at the University of Pennsylvania.
By Jon Kole
What do Cleveland Clinic, the World Health Organization, and Geisinger Health System in central Pennsylvania have in common? They all reject new job applicants who use cigars, cigarettes or other tobacco products. And here in Philadelphia the University of Pennsylvania Health System recently announced that it too, effective July 1, "will cease hiring tobacco users in our efforts to improve the overall health of our workforce while reducing health care benefit costs."
Jonathan Purtle
By Jonathan Purtle
Injuries are the leading cause of death among people age 44 and younger in the United States. The Centers for Disease Control and Prevention's (CDC) Center for Injury Prevention and Control is the federal entity charged with reducing this burden. Visit the Center's website and you'll find guidance on how to prevent pretty much every type of injury imaginable—such as those resulting from motor vehicle accidents, dog bites, fireworks, and playgrounds just to name a few.
When it comes to preventing injuries caused by nail guns, which are responsible for an estimated 37,000 emergency department visits annually, the CDC is "Nailing Down the Need for Nail Gun Safety." But when it comes to real guns, which were responsible for an estimated 73,883 injuries and 31,672 deaths in 2012, you won't find a bullet of guidance about preventing firearm-related injuries on the CDC website. Seem strange?
Janet Golden, PhD, Professor of history, Rutgers University-Camden
Did you know that sometimes there is a free lunch — or, more precisely, free money?
If not, then let me guess: You haven't finished reading the 900+ pages of the Affordable Care Act, even though this was one of your New Year's resolutions. And maybe you've woken up in the middle of the night wondering: What's in it for public health?
Okay, I realize that is not a likely scenario. But should you be curious, a summary of the key public health provisions can be found here.
Erin Cusack and Bette Begleiter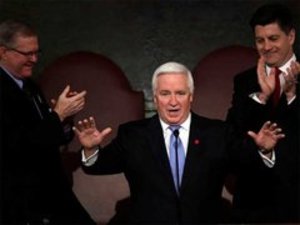 On Monday, Ohio Gov. John Kasich, a conservative Republican, said "yes" to his state receiving billions of federal dollars to increase health-care coverage through Medicaid expansion. The following day, Republican Gov. Tom Corbett, in an unsurprising but still disappointing turn of events, announced he was "not recommending" that Pennsylvania accept this money at this time – a statement that could leave hundreds of thousands of uninsured families out in the cold.
Since 2010, the public debate on health reform – plagued by myths, political ideology, and not a few unfounded claims – has devolved from a conversation about solving the problem of the uninsured, to a game of partisan bickering and infighting. Now, with election season behind us and the implementation of most important provisions of the Affordable Care Act (ACA) less than a year away, Pennsylvania faces the largest public policy decision regarding Medicaid in decades, as does New Jersey: Should the state expand Medicaid and health coverage as part of landmark health care reform?
In 1965, when President Lyndon B. Johnson amended the Social Security Act to enact Medicaid, the federal government promised an unprecedented state-federal partnership that would provide health insurance to millions of uninsured Americans. Although all 50 states would eventually join the program by 1982, only six would set the precedent by joining Medicaid in its inaugural year. Pennsylvania was one of them. As a result, thousands of uninsured Pennsylvanians had access to life-saving health care for the first time.
Jonathan Purtle
By Jonathan Purtle
Last Friday, the United States Department of Agriculture (USDA) announced new standards to regulate the nutritional content of food sold in schools. The standards come in response to a bipartisan request from Congress for something to be done about childhood obesity in the U.S.— an issue of public health priority, and national security, which has been getting worse for the past 30 years. In 1980, about six percent of the nation's school-aged children were obese. In 2010, 18 percent were obese (an additional 15 percent were overweight, so fully one-third were carrying around too many pounds for their height).
Why might school food environments be a place to intervene? As noted in an issue brief recently published by the Robert Wood Johnson Foundation, food consumed at school accounts for between 35 and 50 percent of a kid's diet. About 40 percent of students buy, and eat, at least one snack at a school daily; 68 percent purchase and guzzle at least one sugary drink.
Michael Yudell
By Michael Yudell
Earlier this month the United States Department of Transportation's National Highway Traffic Safety Administration (NHTSA) proposed new minimum sound standards for hybrid and electric vehicles traveling under 18 miles per hour, a speed at which such cars travel in near silence. Under the new regulation, hybrid and electric vehicles will be required to produce a sound that pedestrians would be able to hear clearly, and one that will be easily recognized as coming from a vehicle.The NHTSA's proposal is now open for public comment through early March, after which the agency will formulate its final regulation.
The new standard, a requirement of the Pedestrian Safety Enhancement Act (PSEA) of 2010, is necessary because at low speeds, with only the electric motor propelling it, hybrid and electric vehicles travel almost silently, resulting in a potentially dangerous situation for the blind and visually impaired who need to hear a car coming to avoid harm. The rule also protects cyclists who also depend on the sounds of an approaching car to stay safe.